Latest Updates from Reality Kings (Page 116)


Moneytalks decided to entice people to pull off a stunt by giving away free hot dogs but with a catch of course. If a dude was willing to put his wiener in place of a real hot dog, put toppings on it and be filmed while doing it, we would offer him some cash and also let him have all you can eat hot dogs. As always we had many people decline but sooner or later some brave souls accepted the challenge. One girl who walked in with her boyfriend had such a nice pair of tits we offered her a quick Benjamin to flash us and we eventually got her to suck off her boyfriend with his dick in a hot dog bun smothered in ketchup and mustard. Then, innocent, little Alice walked through the doors inquiring about our special free hot dog offer. We explained it to her and popped Tony's cock into a hot dog bun. If she sucked him off she would get $300. She was worried about getting caught and going to jail for perverted behavior but we told her we would look out and make sure nothing would happen. Tony upped the ante and offered her a cool $1000 to fuck him and she couldn't resist making some fast money for simply enjoying her afternoon of wiener filled fun!
We bring hope, inspiration, and a chance to make it big on FirstTimeAuditions. We offer the opportunity for the user to have a better glimpse into the world of the model and in turn the model shows the user what she's made of. Today we got an inside look (no pun intended) into the world of MayaMoan. She was so fucking gorgeous and one hell of a freak. Her personal stories had our jaws drop and in pure fucking amazement. She knew how to captivate an audience and her personality was down to earth in horny way. We may be looking at the next big thing in Porn.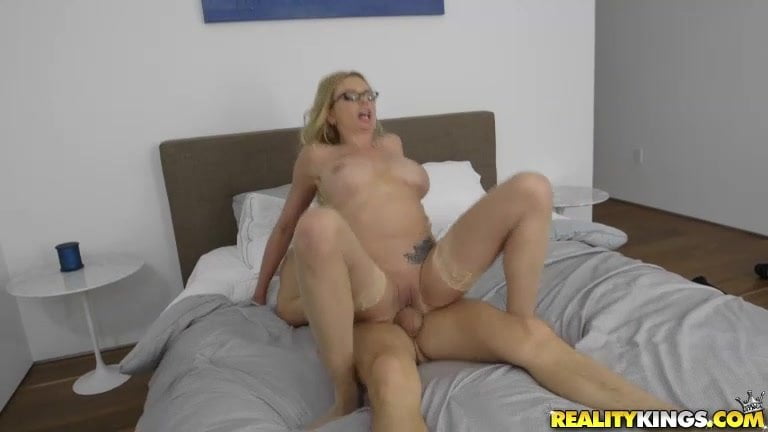 Briana Banks walked in on her step son choking his one eyed trouser snake. As she gazed upon him naked and deep into selfsatifaction, she felt a flame heat up inside her. She sneaked in quietly and started her own playful action. She knew she couldn't just stand there and watch, so she surprised him from behind. He jumped, but she wasn't letting him go anywhere. Briana seductively got him to show her his play toy. There was no more fight in him as she stroked his cock with both hands. There was no holding back as she face fucked his cock. It was buried in the back of her head as his balls smacked her chin. Her pussy exploded after it meet with his fingers. That was just the beginning as these two continued on with their naughty step family affair. There were multiple wet spots in his room by the time it was over.