Latest Updates from Reality Kings (Page 35)


When the house is quiet, babysitter Kiara decides to indulge her curiosity about deepthroating with a banana, but the blonde teen is embarrassed when sexy MILF Kayla comes home early and catches her in the act! Kayla surprises the babysitter when instead of a lecture, she offers a lesson in cock-sucking instead. And who better to practice on than Kayla's husband David? The silver fox is more than happy to take the two gorgeous blondes up on their offer for an amazing blowjob where they take turns deepthroating his dick and sucking his balls. Once Kiara feels like she's got the hang of it, she climbs on top of David to ride his thick cock, and Kayla wants a turn, too!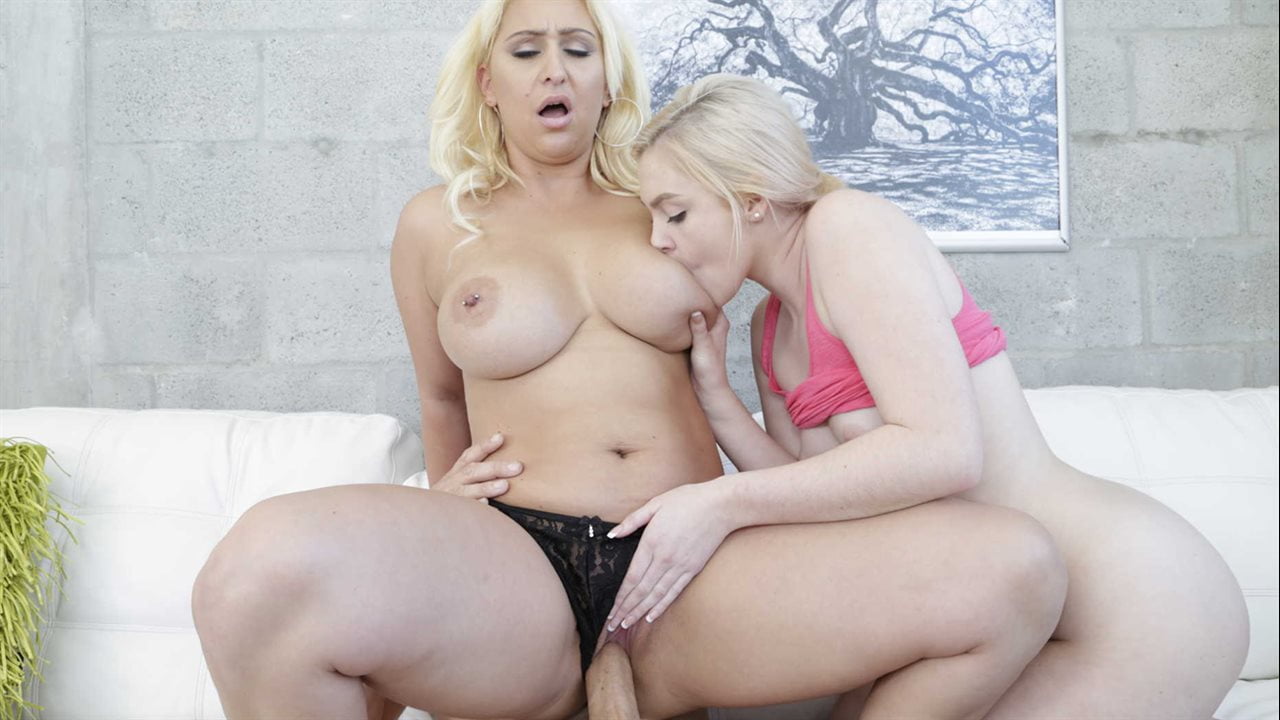 Blonde MILF Nina is tired of picking up after her stepdaughter...until the day she finds a massive dildo! Nina can't believe the tiny teen would even know what to do with such a huge cock, but Eva and her boyfriend Sean confidently assure Nina that she can handle it. To prove it, Sean unzips his pants and shows Nina that his own dick is every bit as massive! The hot cougar can't wait to take a turn with it, telling Eva she'll show her the ropes as she sucks Sean's cock and gives him a view of her huge tits that he's been dreaming about. Eva refuses to be left out, grabbing her boyfriend's meat and deepthroating it before taking a deep pussy pounding. After sharing Sean's dick and his huge load, the stepmom and stepdaughter are getting along better than ever!
"It's my lucky day!" Roxxy says after meeting Bruno, and she doesn't know how right she is. This fun-loving chick showed up in Miami ready for a good time only to find that her motel lost her reservation, and everywhere else is fully booked. Luckily for her, landlord Bruno has a vacant apartment he's happy to rent her for the weekend. When he takes the cute blonde to look at the place, he offers to let her stay for free...if she wants to have some fun together. Roxxy drops to her knees and gives it her all, sucking the Latin stud's big cock long and hard. After getting her little pussy pounded, Roxxy takes Bruno's load on her face and sucks every last drop, for a very enjoyable start to her weekend in the big city.