Latest updates featuring Aerial Cruz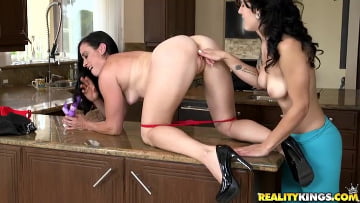 16th September
- Akira Shell comes home after school and encounters her stepmom Aerial Cruz in the kitchen. After some chit chat about her day, Aerial walks over to a
drawer and pulls out a huge vibrating dildo. Furious as she asks Akira about the toy, who claims it belongs to a friend and that every girl has one now days. Aerial then grabs Akira by the hair, slaps her in the ass and proceeds to tell her that she will show her how to use the toy. What happens next is a crazy hot scene with Akira and her stepmom showing off these 2 amazing bodies and using that toy till they orgasm!
...Read More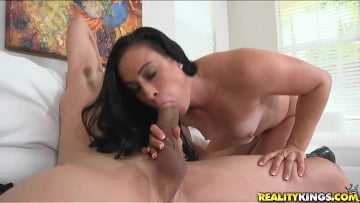 27th July
- Bruce walked into this vintage clothes store to try to pick up the sexy clerk that worked there. He told her he was looking for something for his moth
er for mothers day. After a while, he told her he really just wanted to buy some panties. Specifically her panties. She sold them to him and took them off right there. She continued to show him some clothes as he put his hand under her dress. She stopped him, but she could not wipe that smile off her face. He munched on her sweet pussy in the back of the store and soon after, they were back in the condo. She sucked and fucked that cock. She got her pussy drilled and got that cream all over her pretty face. She had to go to pick up her kids.
...Read More