Latest updates featuring Ana Rose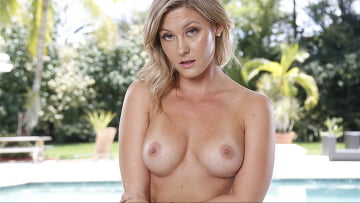 23rd September
- After their long run, girlfriends Addison and Ana can barely wait for their friend Melissa to leave so they can hit the showers. The hot lesbians are
already wet for each other as they strip off their sweaty workout clothes and start making out under the warm spray, then soaping up each other's hot athletic bodies. Addison is the first to taste her lover's pussy, and Ana is quick to return the favor before they enjoy the best of both worlds with a hot 69. These babes are a gorgeous sight to behold as they trib, and they know it--Addison and Ana have even set up a hidden camera to catch every second of their erotic adventures, watching their hot sex tape together to get in the mood for round two!
...Read More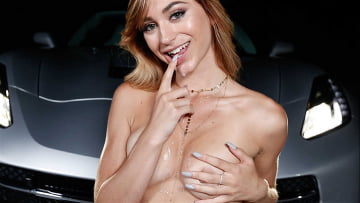 7th June
- When paparazzi spot hot stars Ana and Justin on a night out, they hope to get the scoop on Hollywood's newest power couple, but the celebs do their be
st to ditch them for some privacy. As Justin tries to outpace them in his sports car, the thrill of the chase makes Ana start getting horny! The sexy blonde pulls out a dildo and stuffs it into her wet pussy before giving Justin some road head, just in time for the photographers to get an eyeful through the window. When the couple think they've lost their pursuers, they pull over in a quiet spot and Justin bends the hot starlet over the hood! Just when Ana takes Justin's huge load all over her face, the paparazzi pull up to get the story of a lifetime.
...Read More