Latest updates featuring Anikka Albrite
Mia Malkova had her headphones on, listening to music while shaking her big juicy ass. She shook that round rump all over and Anikka Albrite came in and noticed her sexy butt. She was watching her for a moment before she grabbed a handful of Mias big butt. They both began dancing together and shaking those juicy asses all over. Soon after, they began kissing and undressing each other. They licked each others sweet pussies and assholes. It was another great day of living together.
Gabriella, Anikka, Mia and Dani had started the 4th of July partying a couple days early. But we were really glad they did! As they were poolside, they made waves with their big delicious booties. The girls weren't even in the water when the waves started rocking. The super-soakers came out and cooled off theses hot ass girls, as they shook those awesome booties all around. But things just heated up quickly again. The ladies moved over into the shade, so they wouldn't over heat as they got a little more freakier. Gabriella was soaked, so they took off her bikini. They wanted to make sure she didn't get too cold and, moreover, wanted to eat her pussy. These three vixens made some fireworks of their own as they buried each others faces between their legs. One by one they exploded with pleasure.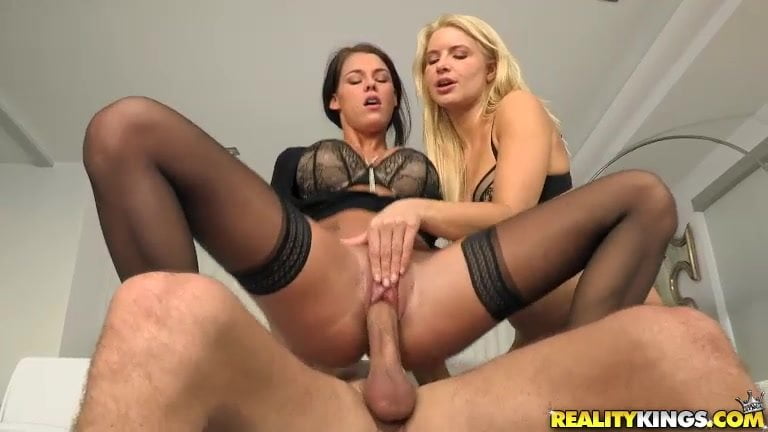 Anikka and Peta worked at an office with a dickhead boss. His name was Mick and he was always grabbing up on his female employees and trying to fuck them. He was married, as were most of these women, but a man's dick has needs. He came into Anikka's office and was grabbing at her assistant Peta's tits. He made her really uncomfortable, but slightly horny. Anikka decided to find Mick's address, and the two of them went and surprised him at his house. They gave him a taste of his own medicine. Anikka and Peta sneaked into his house and ambushed him. They had their way with him, told him they owned him now and then left. Hot chicks in charge!