Latest updates featuring Arian Joy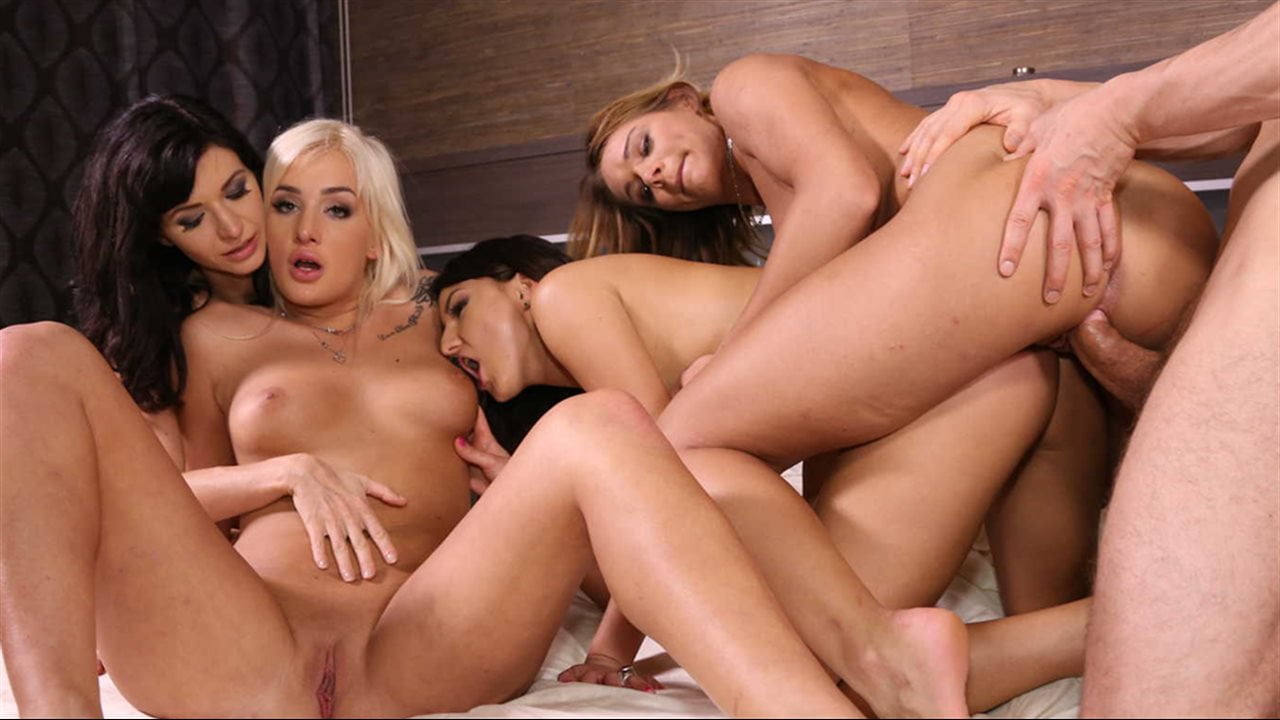 Gorgeous Arian Joy is bringing her new boyfriend, Erik Everhard, home to meet her roommates. Erik would rather be at the stadium, but only because he doesn't know the fiesty Lara West, flirtatious Daisy Lee, and ultra-naughty Suze Rainbow as intimately as he should. The girls pounce on Erik and get so turned on Arian has to tell them to control themselves. Arian secrets her boyfriend away to her room and has him stroke his cock as the girls line up to take him to Pleasuretown: Population: Four Sexy Eurobabes! The girls take turns showing off their blowjob skills on Erik in front of their friends, then they have him choose who he wants to fuck first. Will it be Arian, Lara, Suze, or Daisy? And how much tit worshipping and pussy licking will these girls get up to while Erik takes his time fucking each girl in turn? Cum find out!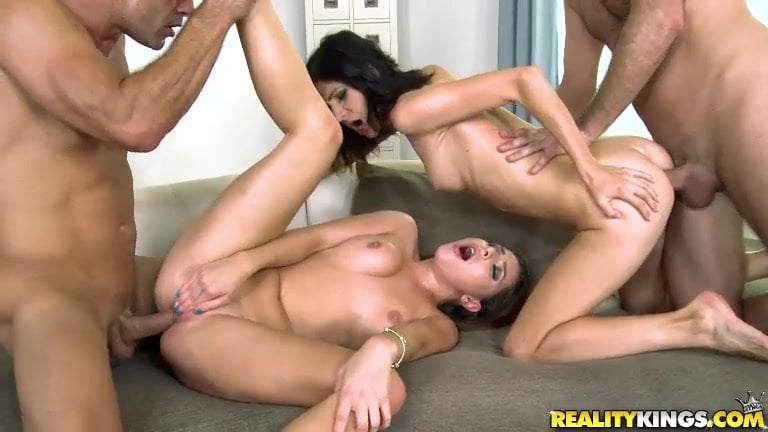 Ally Breelsen and Arian Joy were enjoying a day off in the park with some ice cream when we met up with them. They looked so fine. We were surprised we didn't have to save them from a bunch of guys trying to pick them up. After a little bit of small talk we invited them for some cappuccino back at the house. Arian was willing even though she had a boyfriend. Once we got them both there and coffee in hands, the whipped cream started to get shared. There is some unsaid truth that whipped cream is an invite to getting loose. The whipped cream started to get applied to everything and soon enough, boyfriend or not the party got started. We already knew Ally loved to fuck around, but we didn't know how freaky Arian was. She was an anal lover. She took both guys one after another and didn't blink. Both these girls made a sweet party and loved the extra man cream with their coffee.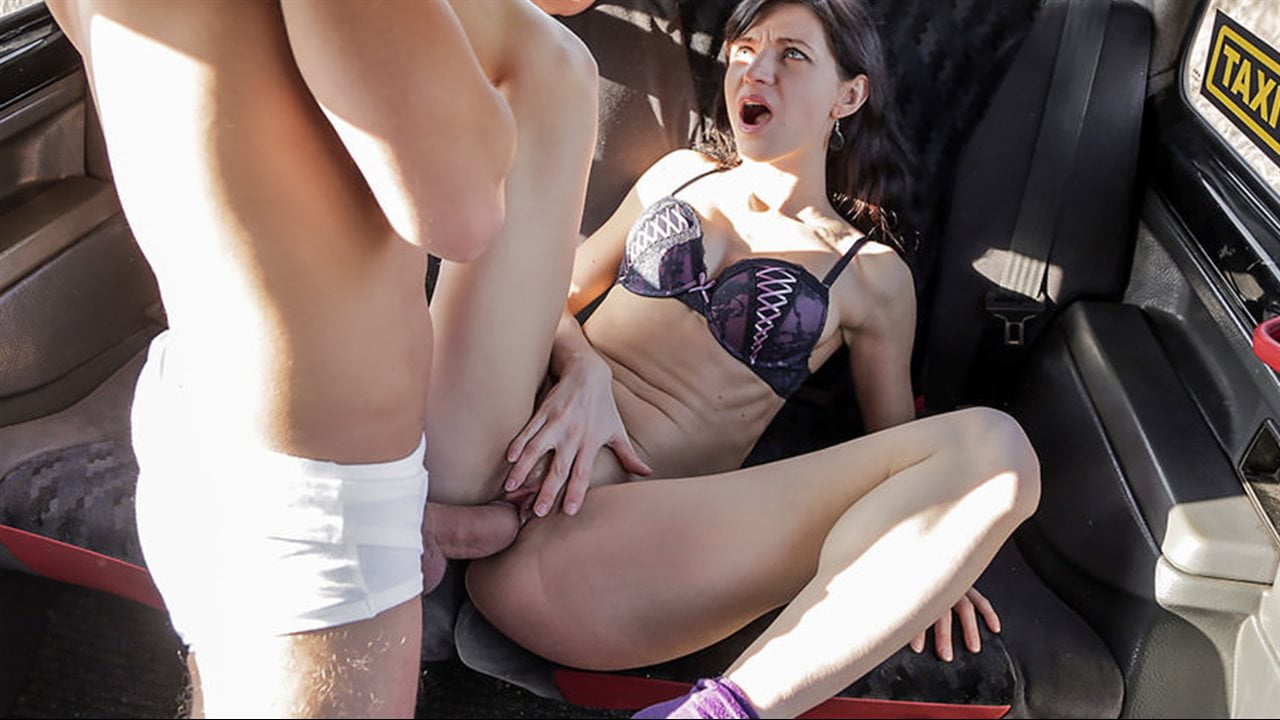 Arian Joy opened the door to my taxi today looking rather dejected. She had just been on a date with a man she met online, but when she got to the meeting place, she found out he had lied to her and used fake pictures. He was ugly, she was angry, and she wanted to head to the center to blow off some steam. As I drove along the road we got to chatting, and I explained how so many other girls had showed off their tits and ass in the backseat. Arian loved to hear this, and was very horny, so she stripped for me. I found a secluded spot for her to give me a blowjob, then I fucked her pink pussy until I came on it!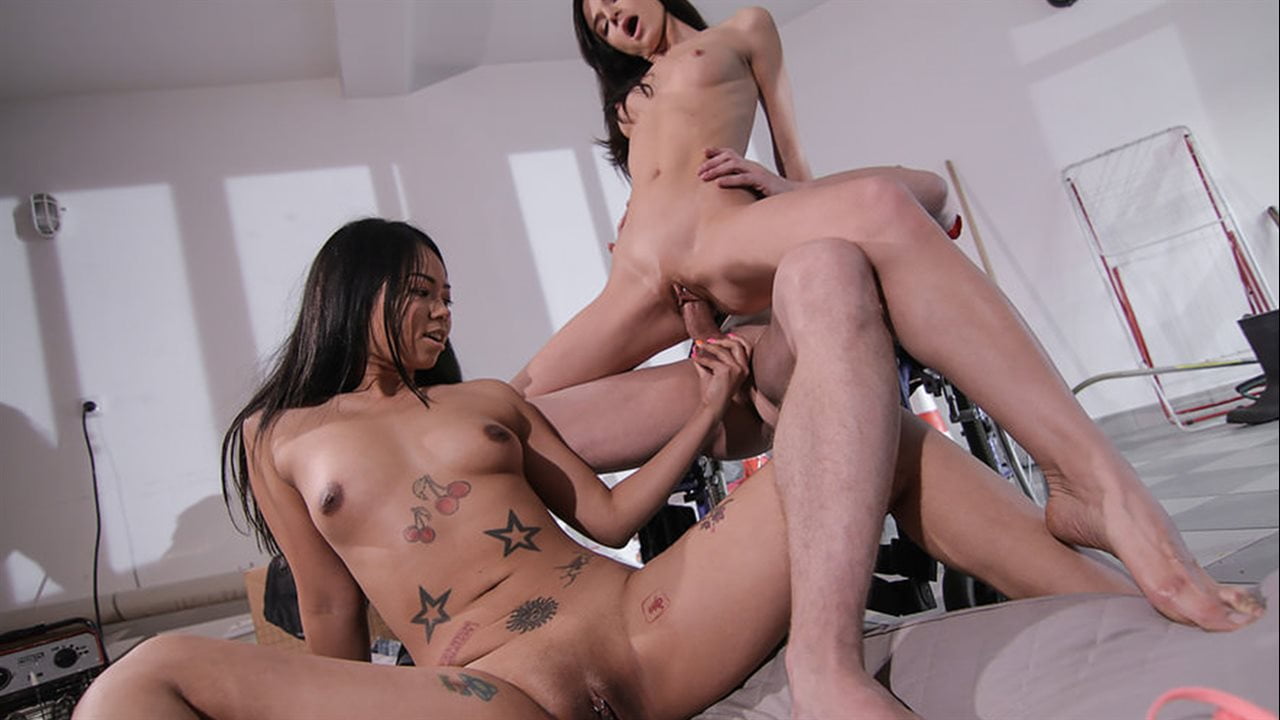 Steve can't believe his rotten luck: it's spring break and hotties like Arian Joy and Jureka Del Mar are frolicking around half-naked, but thanks to a broken leg, he's stuck indoors! The only comfort Steve has is his trusty set of binoculars, and as he peers out the window, there's a knock at the door. Arian Joy barges into Steve's apartment begging to use the toilet, but when Steve has his back turned, she lets her friend Jureka in through the back door. Both ladies seduce Steve, and after having him smack their asses, they put their titties in his face. Overwhelmed with joy, Steve makes both ladies squirt and fucks them with reckless abandon before cumming on their faces and watching them swap his jizz while making out!