Latest updates featuring Ariana Aimes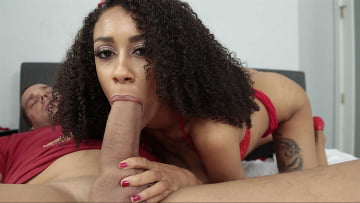 16th February
- Ariana just got dumped by her boyfriend, Mike, ruining her special holiday plans. As you can see, she went through a lot of effort to make this one sp
ecial - she got all made-up, she scattered roses, and she dressed herself up as the perfect little Valentine's chocolate treat! Well, fine. Maybe someone else can take advantage of the situation - Mike's loss is someone else's gain, right? Ariana calls up Ramon to "pick up Mike's old stuff," but quickly realizes what's really going on… How could he turn down a nice rebound revenge fuck? Ramon couldn't let this all go to waste! In the end, Ariana gets the proper holiday cock she's been waiting for and even thinks of a way to add insult to injury! Maybe some cum-covered selfies to show Mike what he's missing?
...Read More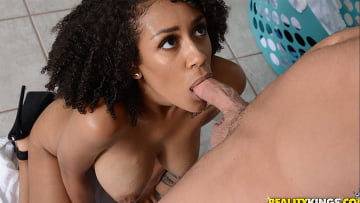 3rd November
- Still reeling from a bitter break-up, Ariana Aimes heads to a nearby laundromat. She's working out her anger by tossing clothes in the washing machine
when Seth Gamble, a college classmate, arrives and asks her what's wrong. She tells him about her heartbreak and the conversation quickly gets flirty. Turns out Ariana has been wanting to fuck Seth for a while and the feeling is mutual! Taking advantage of the empty laundromat, the hot ebony slut takes off her shirt, teasing her big tits! Then, they playfully encourage each other to strip naked and Ariana initiate a revenge fuck by putting her cock-sucking lips to good use! Then, Seth licks her dripping wet pussy and they fulfill their fantasy of fucking each other's brains out in the empty laundromat!
...Read More