Ava Addams normally works as a stripper, but during her off time she really likes to let her hair down and do some sexy porn! We first discovered her back in 2008, and wasn't entirely sure that this shy, withdrawn girl would be a good porn star. Surprise, surprise, when the cameras where turned out this shy chick became an absolute tiger in the sack! The episode of Big Naturals that she did is out of this world!
Latest updates featuring Ava Addams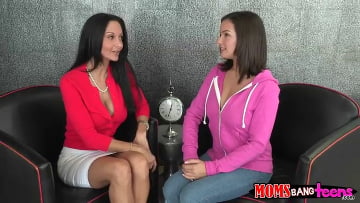 12th January
- Shae and her step mom, Ava, were hanging out talking about Shae's boyfriend, Logan. Shae was explaining how he did not satisfy her sexually when Ava h
ad the idea of giving him some lessons on how to satisfy Shae. The plan was to Invite Logan over to the house while Shae and Ava were already naked and eating each others pussies. Logan walked in and was astonished. Ava quickly grabbed him and explained the situation. She told him to lick Shae's sweet pussy while she gave him pointers on how to improve. Then, Shae and Ava sucked on his cock and balls. They took turns getting their pussies pounded. Shae got that man juice all over her pretty face.
...Read More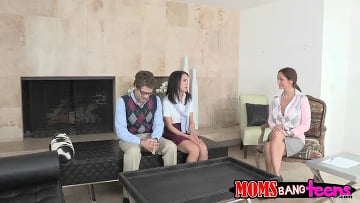 1st April
- Dillion and Xander's history teacher wanted to understand why two of her brightest students plagiarized a classmate's essay so she invited them over t
o discuss the situation. Dillion and Xander were extremely nervous and terrified of receiving a failing grade. They shamefully confessed that they recently started dating and were preoccupied with one another. Their teacher read between the lines, she told Xander that if he was satisfying Dillion that they wouldn't have a need to fuck all day and miss out on any school assignment. She then offered to show him how to eat his girlfriend's pussy. Dillion and Xander welcomed the lesson and soon after and all out orgy ensued.
...Read More