Latest updates featuring Avery Adair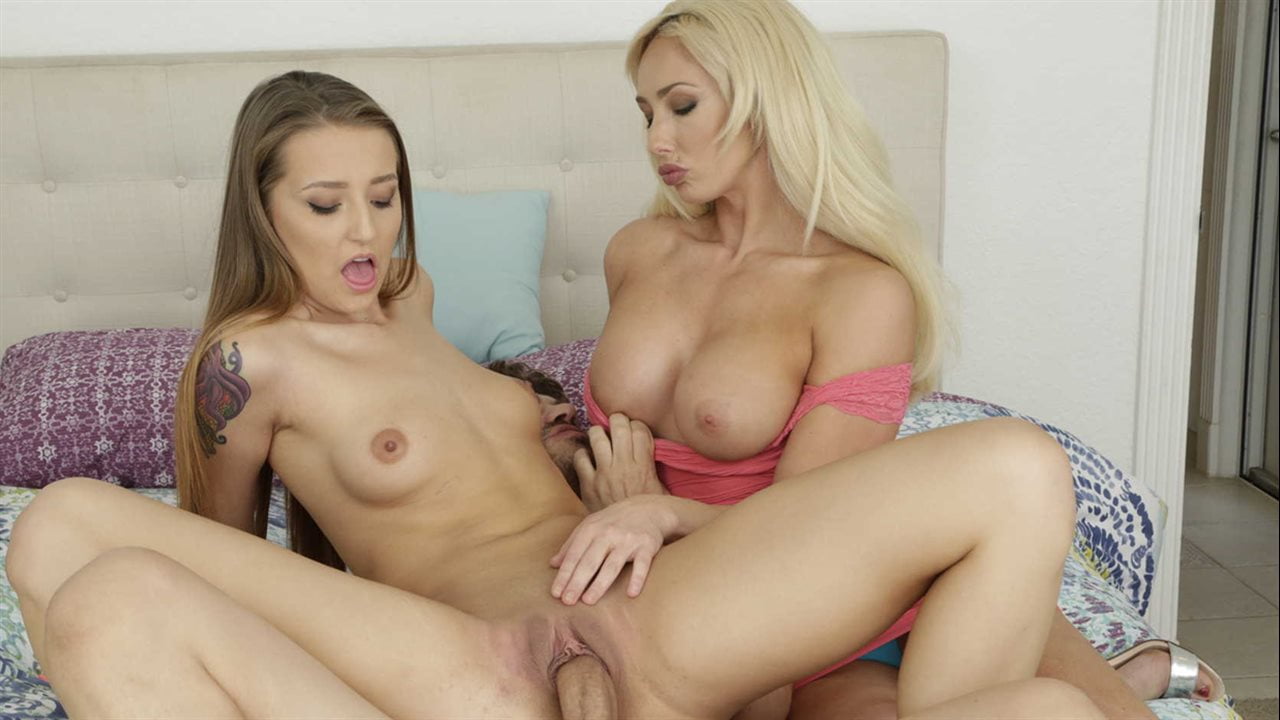 Avery Adair is hanging out with her boyfriend Bruce Venture. The teens are horny, but Avery is scared her stepmom Olivia Fox will catch them if they do anything. Nevertheless, Bruce unzips his pants and his slutty girlfriend just can't resist wrapping her lips around his big hard cock. Of course, that's when Ms. Fox comes back home, forcing the teens to run to Avery's bedroom where they start fucking. Soon, Avery's moans alert her stepmom who busts in on the teens! Olivia's pussy gets soaking wet when she sees Bruce's big boner. After getting a taste of it, the hot stepmom talks her way into joining the teens into a threesome during which she teaches them how to take their fuck session to the next level!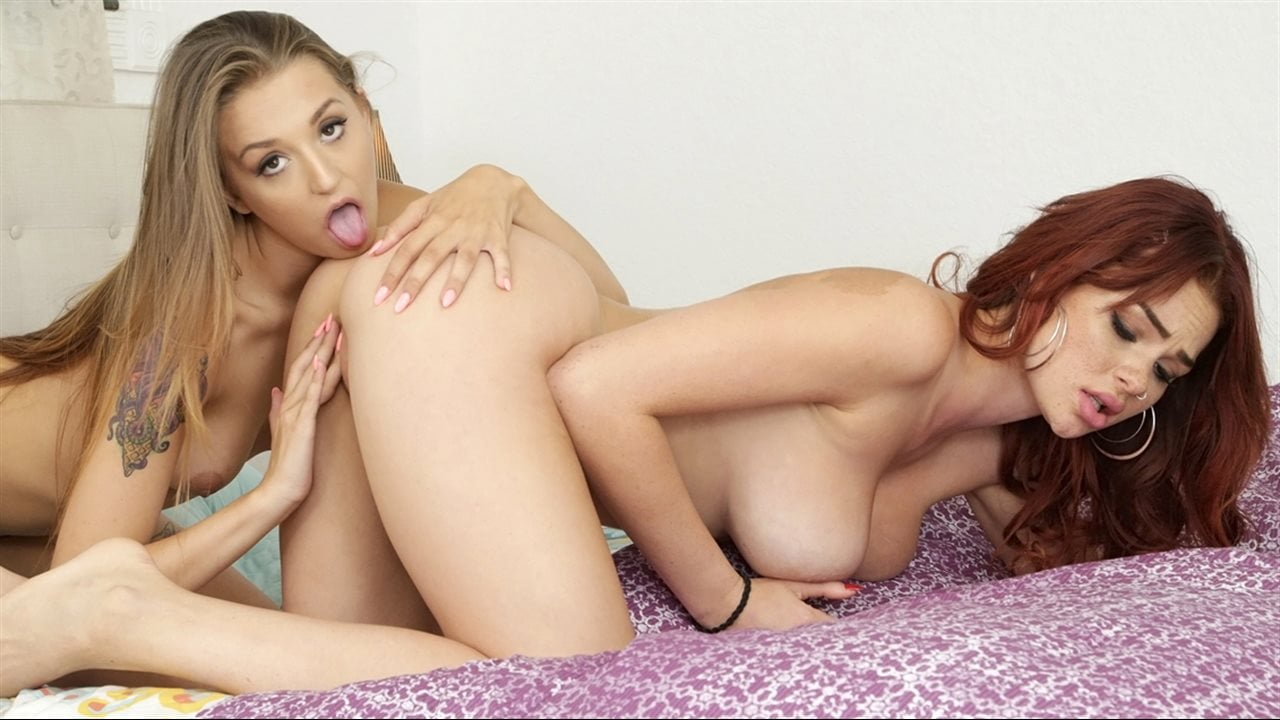 Avery Adair was hanging out at home. She just wanted to stay in bed and do nothing. A lazy afternoon. But Skyla Novea had different plans. She put on a super sexy fishnet dress and had a red see through dress prepared for Avery. The girls looked so sexy in the dresses. Wish I was there to play with them. Wish not granted, so they had to play with themselves. First they started to kiss. Then Skyla went down on Avery and started to lick her cute pussy. The girls swapped and Avery was licking Skyla's juicy cunt. Then she climbed above Skyla's mouth so Skyla could lick her again. On the next switch Skyla was on all fours and Avery was sticking her pointy tongue as far into her ass as it went. Skyla came wonderfully.
Megan Sage was reading a book while Avery Adair was sleeping. It was an erotic novel about curious girls. Avery felt that somebody was watching her and she stretched slowly while she was waking up. Yes of course she was curious, too. The girls started to kiss. There wasn't much patience for foreplay. Megan quickly kissed the nipples and went straight for third base. She licked a lot, then changed position licked more and put her finger in. Avery was moaning in enjoyment. The girls switched into a 69 with Avery on top. She was a little more adventurous, her tongue explored deeper and she started to lick that cute, little asshole. Time for some acrobatics. Avery went into a shoulder stand sticking her pussy right into Megan's face. With such easy access Megan obviously licked both holes. To minimize the complaints in the comments the girls started to rub their pussies together. Some call it tribbing, others call it scissoring. The two girls couldn't care less how people call it, they simply enjoyed each other. This was exhausting. The girls hugged, cuddled and kissed and guess now both of them would fall asleep.


Avery's excited to catch some dick at a big frat party, but her mom's boyfriend refuses to let leave the house dressed like a slut. Dying for some cock, she arranges for a fuckbuddy to drop by instead, but Tommy kicks the guy out. Furious she would disobey him, Tommy marches up to Avery's room to yell at her. But the sight of her blindfolded and waiting for a big dick melts his heart and hardens his cock.