Latest updates featuring Bailey Bradshaw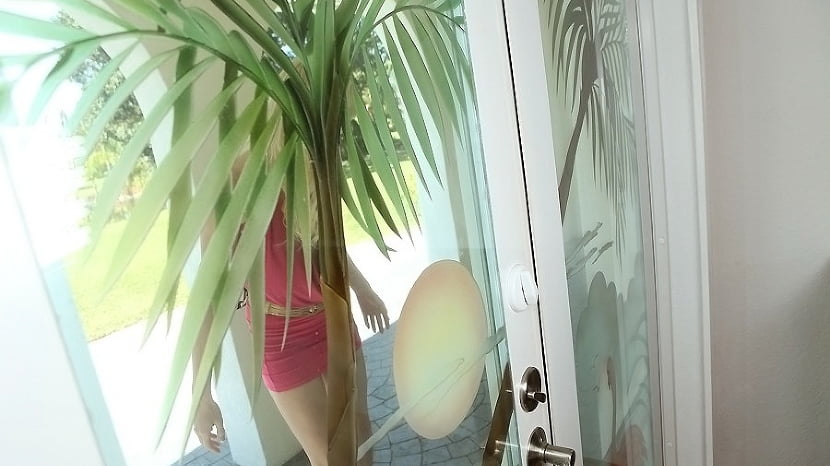 Bailey heard about the Cum Fiesta through her roommate, and she wanted to come try it out for herself. This sexy blond showed her sweet tits as the password and got right into the Fiesta. Soon after, Bailey stripped down to show off her sexy body and hot ass. Then she spread out on the couch and began playing with her succulent pussy. Bailey sucked that dick like a pro and rode that cock hard. She got her pussy drilled, as she fingered her asshole. Bailey got her pussy pounded deep and hard and finally got man juice all over her pretty face.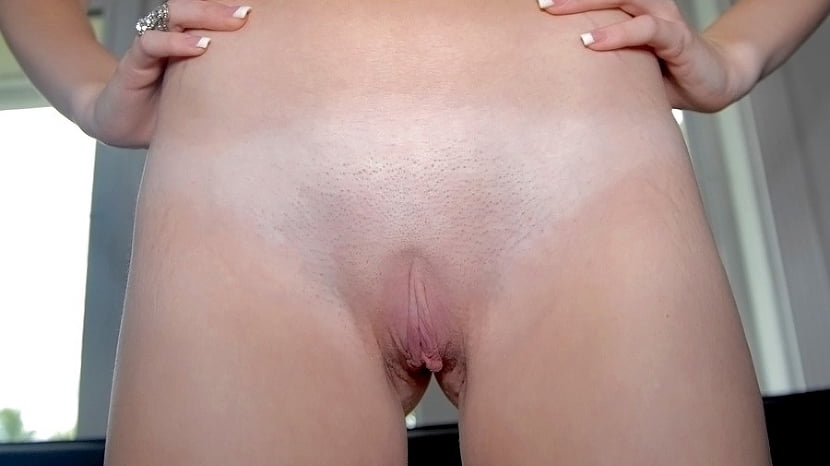 Carter and Stella were excited to meet their new room mate, Bailey. They just hoped she was pretty, not a prude and liked other girls as they did. It looked like it was their lucky day cause Bailey just happened to fit all three requirements for a good roommate. They went to meet her and were greeted by her big, beautiful ass in full view as she unpacked. This sexy redhead would be the perfect inclusion to their group. Carter being a blond and Stella a brunette. They caressed each other, as they talked to her, hoping she would get the hint. Bailey was instantly attracted to the girls, so she caught their signals and soon the three were naked in bed. The girls thoroughly explored each others bodies with their fingers and tongues until all three were satisfied.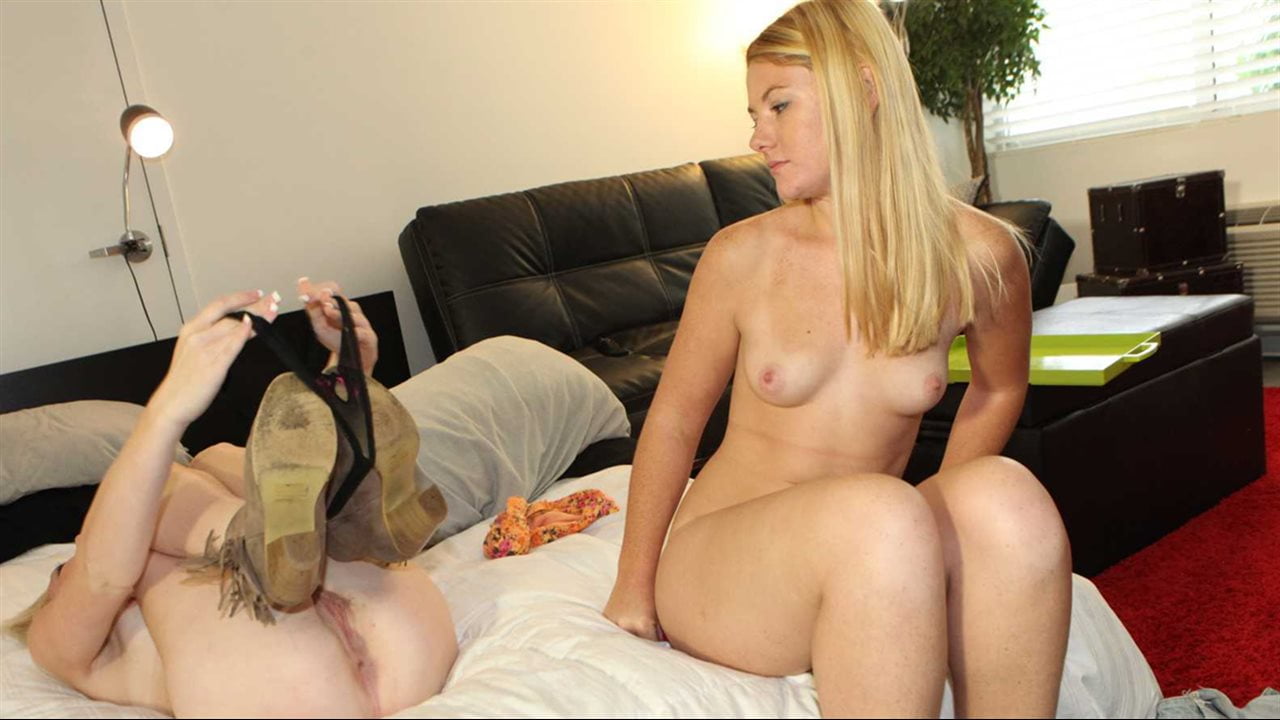 My incredible girlfriend Bailey had invited over our really cute neighbor Candy to the house. The beautiful Bailey wanted to surprise me with a sex tape so she set up the camera and started to talk to Candy about why she invited her over in the first place. Well, Bailey wanted to surprise me with a threesome for when I got home from college. Bailey has always had the hots for our blonde bombshell neighbor--especially since her ass is much bigger and juicier than my girlfriend's! When Bailey asked if Candy would join us for a threesome, this horny hottie couldn't wait to get the party started--so these two girls started making out and sucking on each other's tits and clits! When I came home from college I was so surprised to see my girlfriend face deep in Candy's sweet pussy! I immediately joined them and picked up the camera to film these two sucking my cock together! I pounded each of their soaking wet pussies as we fucked our neighbor together in one of the greatest threesomes I've ever experienced! I love when my girlfriend surprises me by seducing another chick, especially when its our naughty neighbor who Bailey has a huge crush on!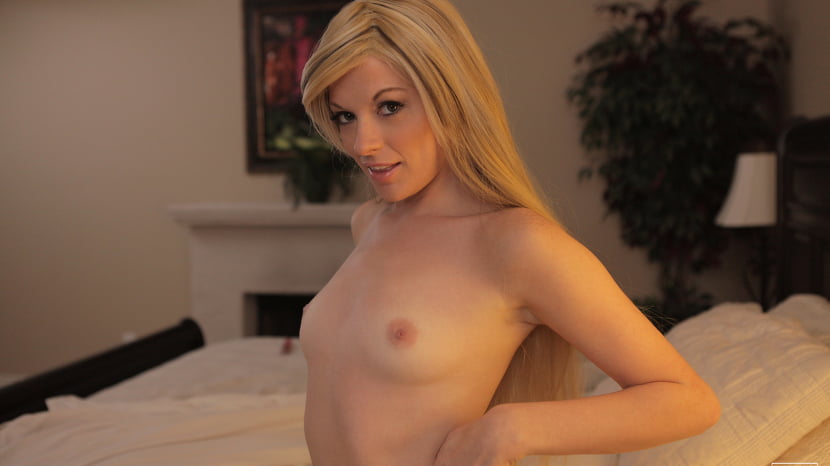 Dressed in a white bra, thong, and sheer stockings, blonde Bailey Bradshaw is a fair-skinned beauty with a lovely hourglass figure that she can't wait to show off. As she pulls her panties down, she reveals glimpses of her perfect landing strip pussy that is already glistening with her juices and ready for a good time.Her bra is the next to go, freeing her high small breasts and Hershey kiss nipples. She gives her tight nips a little pinch, and then lies down on the bed to give her creamy puss the attention it craves.Her fingers slip up and down her pretty pink slit, spreading her pussy juices everywhere. Then she sinks one finger into her tight twat, rubbing her g-spot as her moans get higher and breathier. Knowing that she needs a little bit of added stimulation to reach her climax, Bailey turns to her vibrating toy for help. Pressing the buzzing tip to her clitoris, the blonde is soon lost in the pleasure of her masturbation. With her hips pumping and her hands grabbing and kneading her tits, she flies over the edge of passion and leaves her satisfied body throbbing.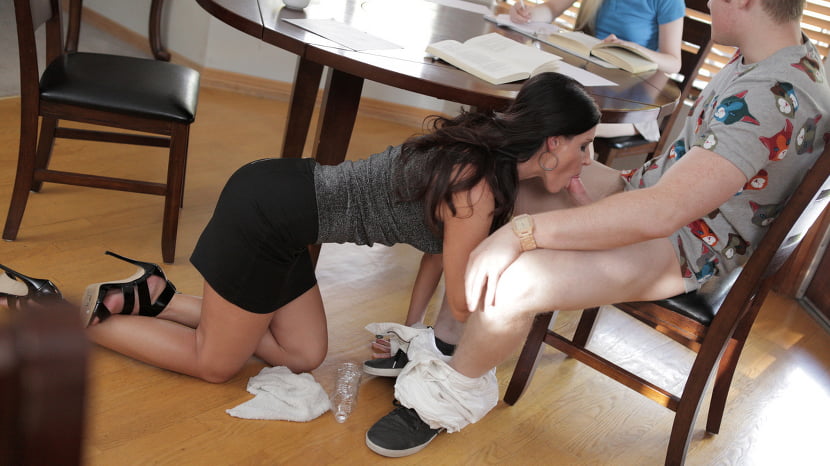 Beautiful Bailey Bradshaw is studying with her man at the kitchen table while her stepmom India Summer keeps them company and offers her help. When the learning stalls, India decides to take the session in a different direction by crawling on the floor and helping herself to a long wet taste of Bailey's boyfriend's monster cock.Bailey is instantly turned on and interested in this unique sexual experience her stepmother is offering, especially after her man starts fingering her hot tight pussy. Taking over for India, Bailey wraps her soft around her man's cock and goes to work on a long hard blowjob while her stepmom watches and offers helpful advice.When her beau is rock hard, Bailey is the first to climb aboard and ride him like a personal stud. India has some tips to offer, there, too, so she takes a turn giving Bailey's man a ride in her neatly shaved snatch. Then, just in case, India decides to give Bailey a lesson in pussy eating while Bailey's man pile the blonde's dripping wet fuck hole into orgasmic submission.