Latest updates featuring Briana Banks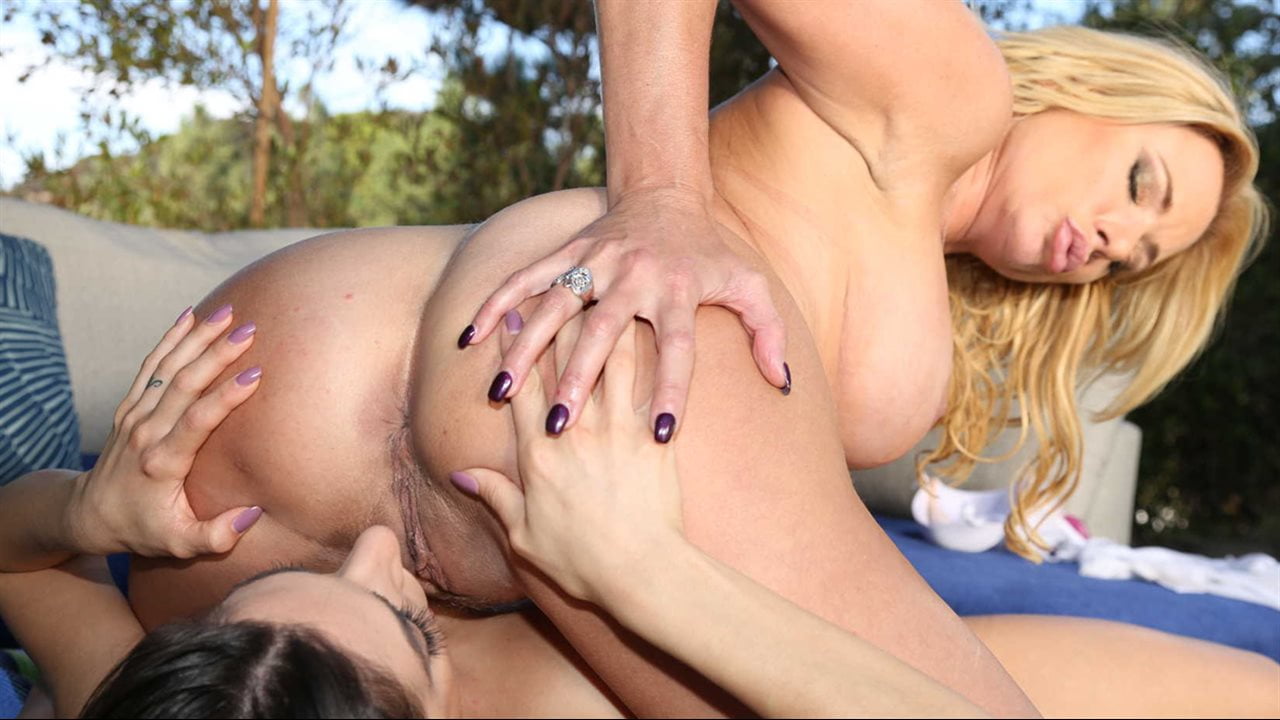 Darcie's step-mom, Brianna, is going away on vacation. While she's gone, she doesn't want Darcie going through her things - she's quite territorial, after all. Because their relationship started off on the wrong foot, there was nothing Brianna could do but tell Darcie to stay the fuck out of her room. Of course, as soon as Brianna is gone, Darcie sneaks in to find something useful - how dare this step-mom order her around? Brianna starts dating her dad, and thinks she can tell Darcie where she can and cannot go?! Through this revenge rummaging, Darcie finds a perfect little dildo to steal away to the back yard - sloppily sucking and fucking it! But what happens when Brianna comes back to find Darcie naked on the lawn, spit dripping from her favorite purple toy? Will these girls learn to share, or double-down on their aggression? Hopefully both…?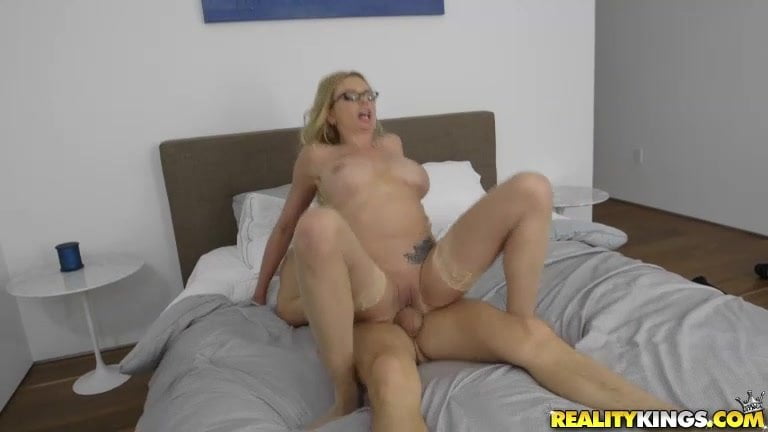 Briana Banks walked in on her step son choking his one eyed trouser snake. As she gazed upon him naked and deep into selfsatifaction, she felt a flame heat up inside her. She sneaked in quietly and started her own playful action. She knew she couldn't just stand there and watch, so she surprised him from behind. He jumped, but she wasn't letting him go anywhere. Briana seductively got him to show her his play toy. There was no more fight in him as she stroked his cock with both hands. There was no holding back as she face fucked his cock. It was buried in the back of her head as his balls smacked her chin. Her pussy exploded after it meet with his fingers. That was just the beginning as these two continued on with their naughty step family affair. There were multiple wet spots in his room by the time it was over.