Latest updates featuring Brittany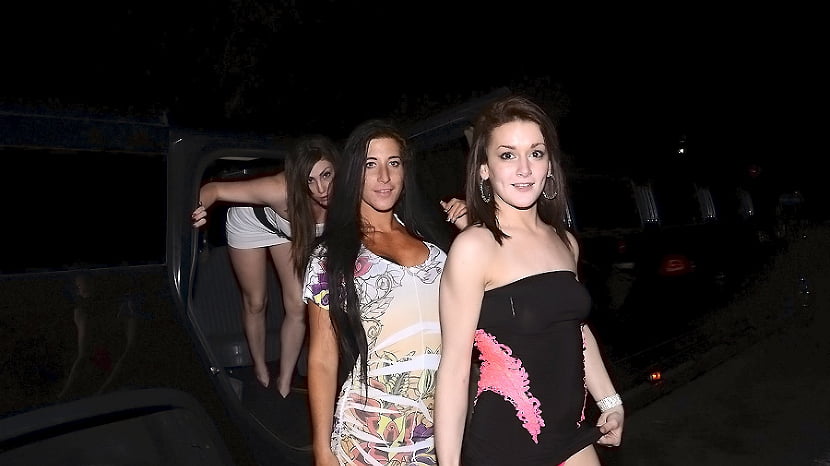 Jmac led the plethora of vixens to the VIP spot form the limo. He then started making sure all the girls were having fun and showing skin to stay in. He was also seeing which girl was going to get freaky then the rest. They played with the camera and showed the goods. After awhile they got real worked up and restless. Issarose and two others got down on Jmac and made sure he was standing tall. He took control of Issarose while the others got lose on pussy. After fucking Issaorse for a while Jmac asked one girl if she wanted to get fucked. She was more then happy to get some cock. Jmac proceeded to swapped them around as they ate each other out and that is how it goes down in the true VIP. I am pretty sure there is alway a pair of panties or two left over for the people that show up for the next party.

Scenes from other sites featuring Brittany
I've been teasing my girlfriend to do a video with me for months now. That's why when she told me Bangbros was making a new site in which we get to try out for their websites, I was on board. I hope you guys like it and vote for us. My girlfriend is really hot and she has the Baddest Ass I've ever seen. Im serious, she has a Bubble butt! I waited until she was in the kitchen making me lunch before I popped up on her with the video camera (cause Im gonna need a sandwich after this) and when she saw the camera she instantly got horny. She sucked my dick on the kitchen floor and then I took her to the living room and fucked her on my couch. I tried to do like what you guys do at Bangbros with a plenty of position changes. So that you can enjoy watching her fuck as much as I enjoy fucking her. BANGBROS!!!!
Ass Parade brings to you. Two sexy big booty babes by the name of Amy and Brittany Harper. Their going to give some of that good pussy and juicy asses to Maty. Seems unfair. Two against one, but that's every man dream. maty welcome these juicy asses with open arms and gave them what they were in need of. A fat cock that's ready to blow a load of cum. Come and wacth this new update of Ass Parade. Enjoy!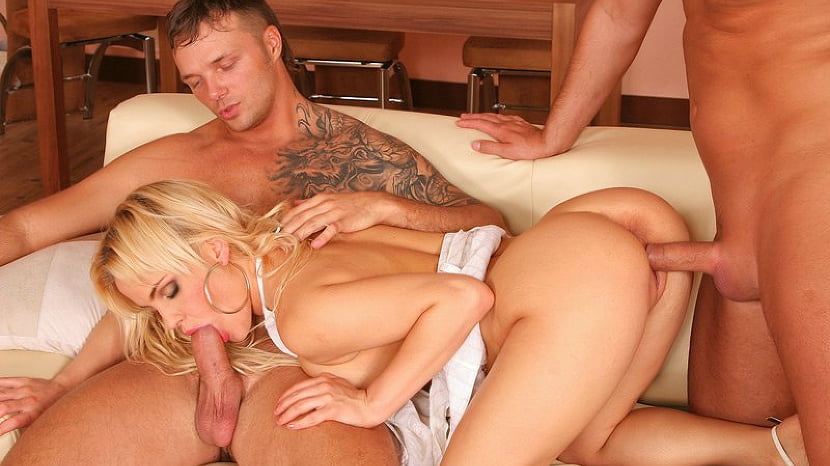 It's movie night, but since everyone has a different taste in actors, and styles, there is only one thing left to do... Scrap the movie and let's just fuck !!! So like on a merry-go-round, each and everyone of the 8 friends are switching back and forth partners to have a taste of each other. Just jump in and enjoy this European free-spirited fuck-fest.