Latest updates featuring Camila Casey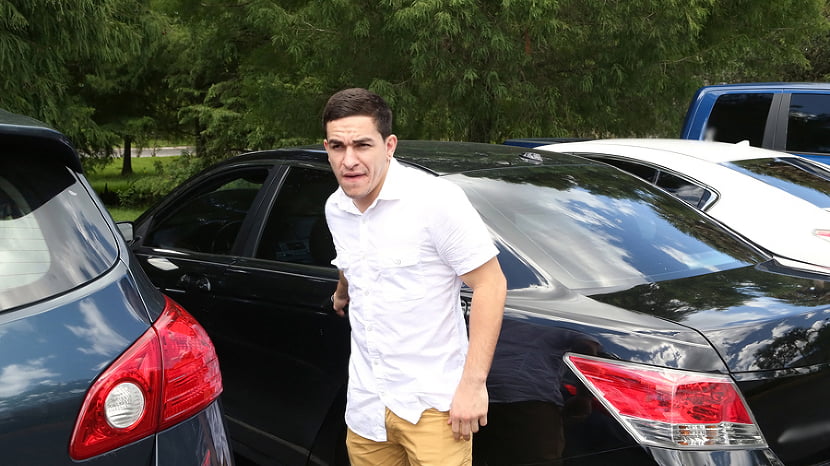 Peter lost a bet and now had to take Salsa lessons. Unfortunately, the studio Evan took him to had been closed down. On the brighter side, the beautiful Camila was out front greeting potential customers and offering private lessons instead. This sounded like the perfect situation for Peter to cover the bet and maybe even get something extra as well. They went back to Peter's, and after Camilia showed him a few moves, Peter made a move of his own. He offered to pay her for some modeling. Camila was game, and she showed off that sexy Latina body for us. Her juicy tits and ass were pure beauty. One thing led to another during the shoot, and next thing we knew, Camila was getting a hardcore lesson of her own on the couch. She learned quickly and took in all that cock as well as a cumshot that covered her face and tits.

One knock at the door and there she stood. A sexy Latina maid, ready to clean house. Camila Casey felt very awkward about me following her with my video camera. Her shyness was so sexy. The innocence in her turned me on. For a few extra buck, Camila cleaned my house naked. I banged the innocence right out of her. All of this throughout my house. I had her moaning as I penetrated that tight Latina pussy. Fucking her until i busted a load of that pretty face. Then she went about her day and cleaned up the rest of the mess. Enjoy!