Latest updates featuring Charity Mclain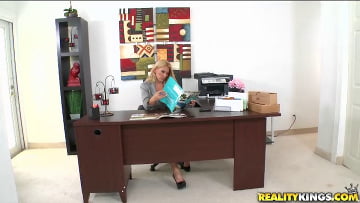 5th November
- Once again Jmac was in hot water with his boss. She specifically ask for a certain salad, but he didn't get the right one. He also didn't do well with
one of his other tasks. Charity decided that before she would fire him, she would give him one more job. The job was to eat her pussy and satisfy her. She was pleased almost instantly. Jmac pretty much took the job and ran with it. It seemed that Charity was the one being punished as Jmac beat her pussy up with his meat baton. She was talking about a promotion, but she then turned around and just told him to get out while she was still cover in cum.
...Read More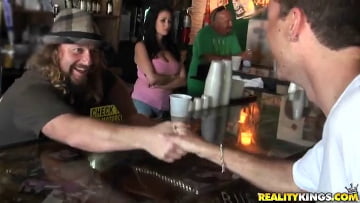 17th September
- Levi goes to Hunters Beach bar with Mike, Molly, and Kimbo to see what the OGMH, Shawn, is up to. The day starts with a little meet-and-greet and a ro
und of shots. Soon enough Shawn is up to his old ways and introduces Levi to a pretty, little MILF named Charity siting in the corner. With the combined effort of Shawn and Levi she doesnt have a chance. Soon enough shes in the mens room to see the MilfHunter shrine and setting herself up to become one of the pictures on the wall. Levi starts sucking on her huge tits, but when she starts blowing him people come in and she opts for a more private location. They go back to Levis and start at it again before they even get in the door. Once inside she goes all out and lets her experience shine through. That shy, little girl in the bar quickly changes into a fucking and sucking machine. After her countless pleads to be ravaged Levi gives her what she wants. Charity then begs to be drenched in cum, another request gladly provided.
...Read More
>> CLICK HERE TO DOWNLOAD <<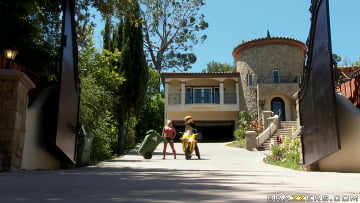 4th June
- Charity loves gardening with her son in the hot sun. Today her son decides to go out with some friends instead of helping his mother. With no help it
is tough for Charity to do her work. Keiran is walking by when he sees Charity struggling so he helps her out in more ways that he could imagine. This mommy has some unbelievable tits that will put any guy in a trance.
...Read More
16th April
- Charity McLain is showing Derrick Pierce a place that he might like but his wife couldn't make it for the viewing. He's really turned on by Charity's
big breast and sweet ass that he can't help himself. So, they break in the bed by fucking on it! Home sweet home.
...Read More