Latest updates featuring Cherry Hilson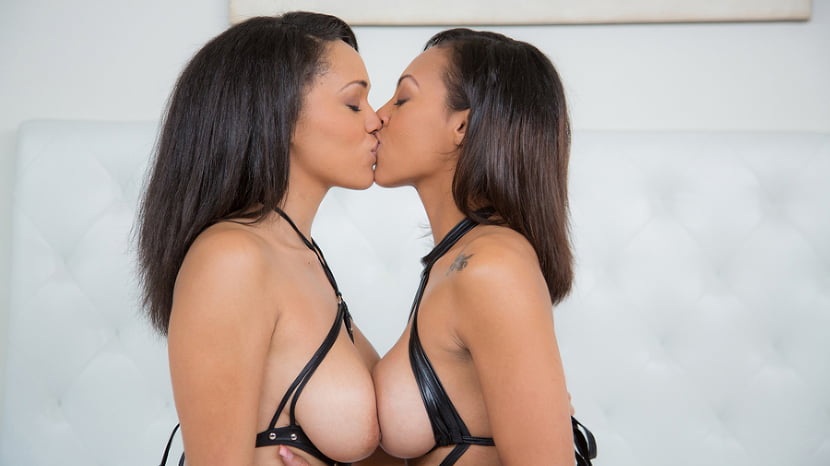 Julie and Cherry showed up with some dominating boobs. They had on the outfits to go along their their plans. Julie and Cherry looked ready to do some man eating. The ladies warmed each other up, as Chris came in. Julie and Cherry over powered him, but he wasn't putting up a fight with these two. They took his cock on like nobody's business. Julie and Cherry slobbered all over it with some aggression and made sure it stayed hard in between their tits. One after the other, set of big naturals were fucked properly. Then Cherry got on all fours and stuck her face into Julie's pussy, as Chris filled her up from behind. Chris fingered her butt hole, as he pounded away. They had the rides of a life time on his cock, and Chris both made them scream while they creamed. Julie and Cherry got so much cock, they were practically cheering him on to cum. He spattered his load all over Cherry's face and mouth so she could bring it up to Julie's and share the warmth.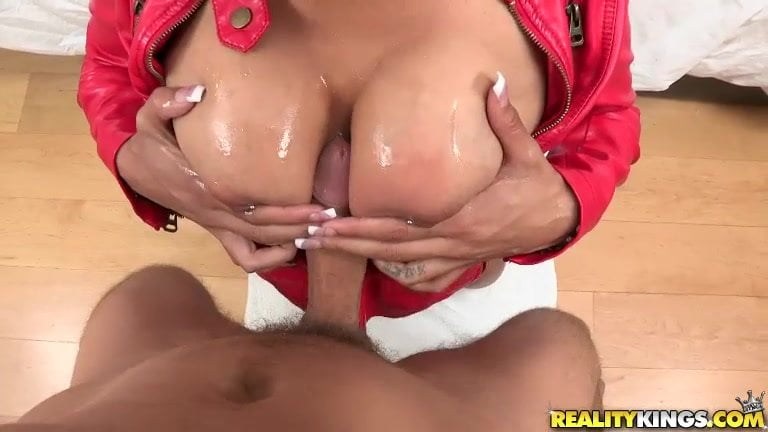 We had the absolute pleasure of spending some quality time with the amazing Cherry Hilson. Besides having an infectious smile, Cherry had huge tits and a nice, round, firm booty. Soon after the pleasantries, Cherry teased us by squeezing and bouncing her huge melons. Then she took it to the next level, as she described how much she liked to get dick drilled and titty fucked. After her boner inducing revelations, Cherry twerked her ass to the bedroom. She sucked and fucked the cock on deck. Subsequently taking a cum shot on her eye.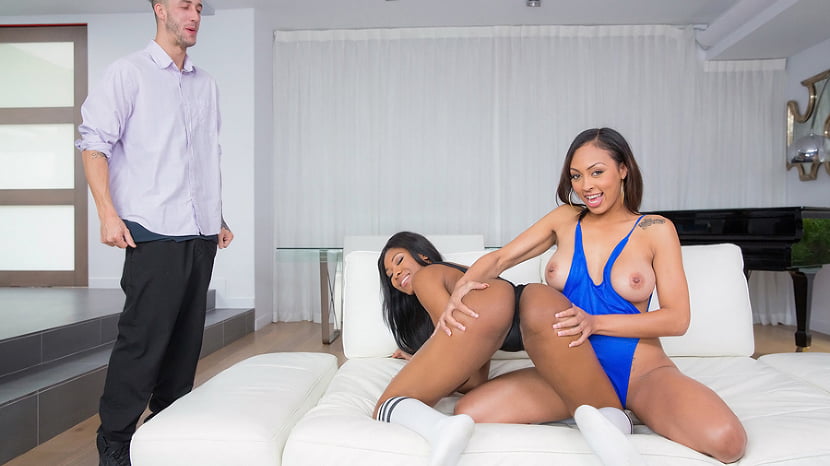 Cherry brought her beautiful and bootylicious friend Nadia along for an ass shaking good time. These two girls were super fine which made them a dangerous duo of good looks. If looks could kill, the camera man would of never made it through the entire shoot. These two showed off the goods, as they bent over and let loose. As Nadia and Cherry teased each other and the camera, Chris moved in to heat things up. They took turns slobbering on his shaft, as he couldn't help but to grab onto their goods. They had the whole package, and Chris was in ass and titty fantasy land. He bent Nadia over and buried his cock as deep as it could go, but her tight ass just couldn't fit it all. He proceeded to fill her up as she moaned with every thrust. Cherry and her big titties weren't going to be left out, as Chris got behind her as well. He pounded Nadia and Cherry, as they swapped his dick around. Then Cherry mounted his his dick until he couldn't contain himself. The two girls got up close and personal for the last creamy hooray.