Latest updates featuring Coco Blue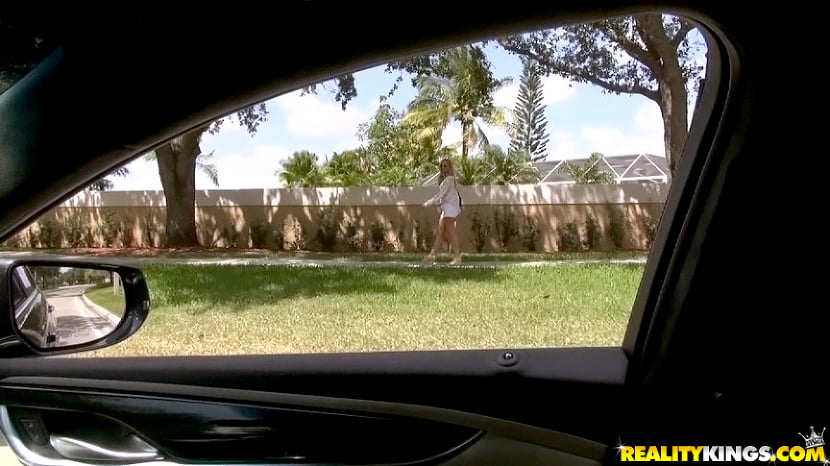 Coco was walking her fine ass to work when Jmac spotted her from his car. It was hard to resist such a beautiful woman, so he tried to pick her up. It took a bit of convincing to get Coco into his car, but it finally happened. Since Coco had to be at work within an hour, she was hesitant. Jmac, however, offered her lots of money and a car ride to her job. And after she saw his dick, her hot, pink pussy got wet as fuck and she was down for a fuck in the woods. Watch this hot, Cuban chick take dick in the woods for money.

In this weeks Bangbus Update were crusin around and we decide to hitup south beach for today's update wow the beach was packed with beauties with booties today but this one girl stood out she was blonde,sexy and she had her dog with her lol so I knew what angle to take to get her in this bus. We get to talking and we made it seem like we were doing some type of questionaire about dogs and what notso she comes and right away we swtich it up on her and let me tell you guys that money talk and bullshit walks and she was quite takative if you know what I mean! so she was down for whatever we wanted to do ofcourse some cas persuasion elped but this girl was a true gem. I hope you all enjoy this update I sure did.