Latest updates featuring Emily Benjamins
We were cruising to the beach when Jmac saw this sexy girl stretching off to the side or the road. He turned the car around with a quickness. We parked next to the rest area where she was and spied on her for a minute. She continued to stretch and give us a little show because when she saw us she immediately turned around and bent over the show us how short her shorts were. We got our story together and moved in on her. As we walked up we realized just how smoking hot she was. We told her we were personal trainers and wanted to give her some pointers. She was off set by the camera, but quickly brushed it off as we moved on with another topic. She was pretty open which made it easy for us to make our move. We gave some pointers on stretching when Jmac and his one track mind got real sexual with her. She didn't miss a beat and went right along with it. She was probably more sexual then him, but she didn't just open her legs like he would. We put a couple ideas in her head and after a minute or so, she went for it. She didn't back down for a second once we got back to our crib. She show her whole package, and it was amazing. Jmac was in pussy heaven with Emely and her tight body. He tried to get her in every position possible before he exploded. Emely was a super vixen, and we hope to see her jogging around town again.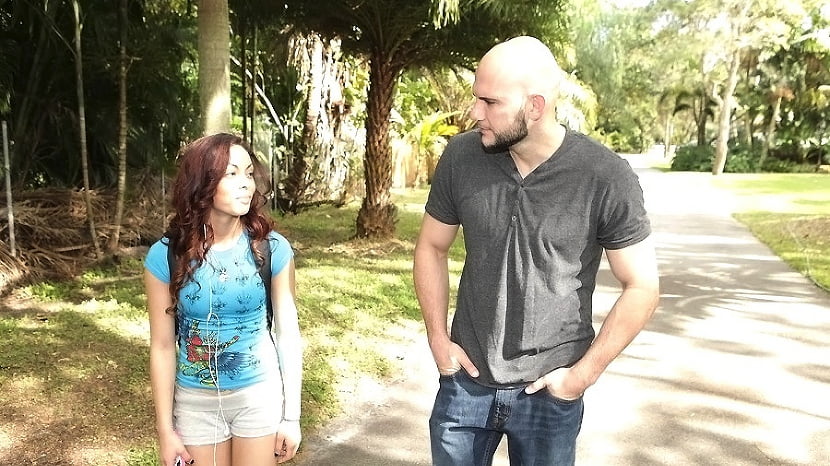 Jmac walked Emily home from school the other day. As they arrived and he was about to leave, she asked him if he wanted to hang out. She insured him that her parents were not going to be home for a few hours and reminded him she was eighteen. She said something about homework, but she had another type of work in mind. She wanted to work his dick into her mouth and between her legs. As soon as they sat down she was feeling Jmac's muscles and quickly moved down on his dick. He pulled it out as she requested. She didn't hesitate to wrap her lips around his cock and tried to fit as much as she could in her mouth. While her mouth was full she rubbed her pussy to prime it up. She straddled Jmac, and he started to pound away. She let jmac take control of her tiny little body, and she loved Jamc's after school cum-rriculum.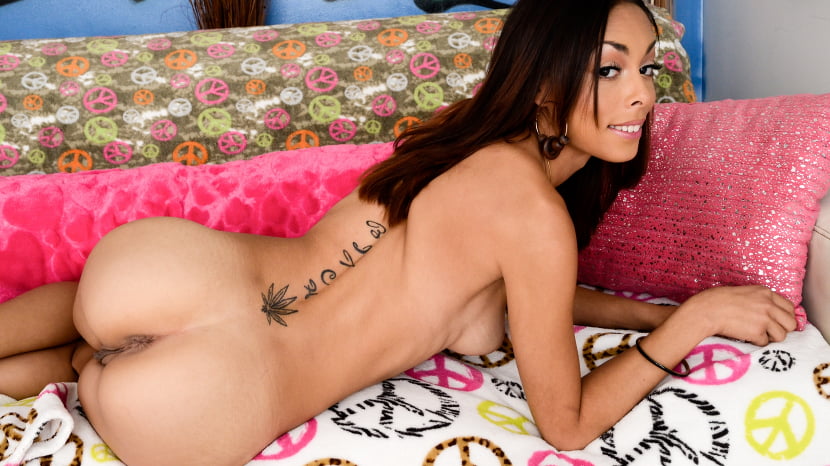 Stunning, 19-year-old Emily Benjamins loves everything about sex -- the all-natural Puerto Rican princess shows it in the way she sucks a lollipop, so pervy video maker Mike Adriano makes it his mission to cram his boner into the adorable Latina's tight butthole. Slender Emily reveals a pretty ass and perky boobs with puffy areolae. She services the director's dork in a wet, gagging, deep-throat blow job that makes her mascara run. She submissively rims his bunghole. Mike licks Emily's sphincter and reams his greasy tool deeply up her tender backside before splattering her gorgeous face with hot sperm.