Latest updates featuring Harmony Wonder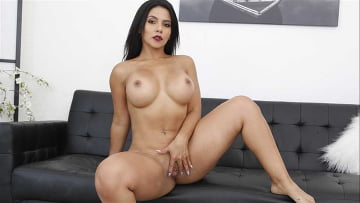 16th August
- If you're trying to go around pantsing hot chicks, you'd better be ready to run! Jordi thinks he's got away with his prank spree after pulling down th
e pants of three different hot babes at the beach and hiding in the bushes, but his hubris--and the pissed-off women--catches up to him when he tries for a fourth. Unimpressed with Jordi's idea of a practical joke, the crowd of angry ladies chases him, and Harmony, Kali, and Rose join forces to teach Jordi a lesson he won't forget! Since he was trying so hard to get a glimpse of their booties, the babes shimmy out of their leggings and rub their asses all over his face before making him lick and suck their nipples. These athletic gals even hoist Jordi into an upside-down 69 before they use his dick for their own pleasure, making sure Jordi knows exactly who's boss.
...Read More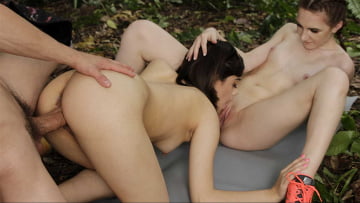 11th May
- Two young teens, Harmony and Kelsey, are out in the harsh Florida sun to burn off some calories and see the beautiful sights. In their tight tops, boo
ty shorts, they're certainly something of a sight themselves. And, of course, girls will be girls. They end up teasing and playing with one another to turn the more boring parts of their trek into a scintillating show - but they need to be careful to hide their teen tits from the occasional passing jogger! Who wouldn't want to see two tight girls fooling around at the end of a long, tiring hike in the hillside? Though all this teasing is making these teens pretty thirsty. Maybe they can find a nice huge cock to drain somewhere on this trail… These perky hikers are definitely going to get a workout as they mount the summit of this particular trail!
...Read More