Latest updates featuring Honey Luau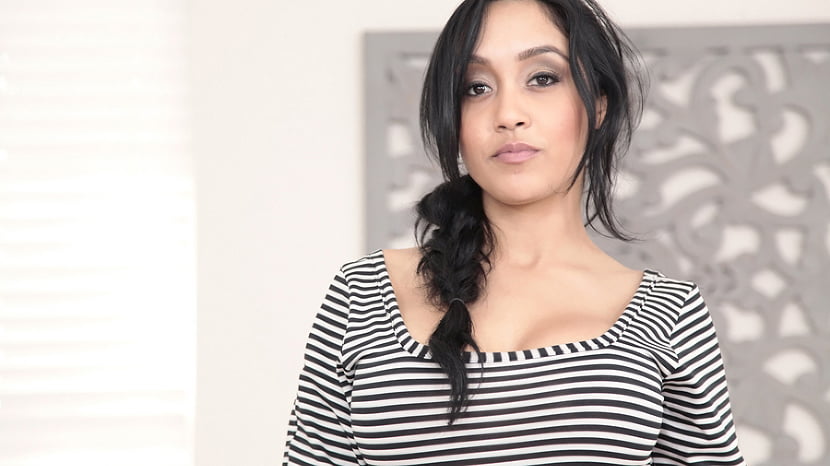 Wow, what an awesome treat we have for you Latina lovers! Honey and Victoria were two smoking hot Latinas just dying to get dirty and nasty on some dick. Lucky for us, Honey had returned with her amazing body and amazing skills to impress us again. But this time, she brought her friend Victoria along to share all the dick sucking and cock riding fun. Not to mention, Vicky was just as sexy. Don't miss one moment of these two cock hungry girls going crazy on Mirko. They drained him completely and still wanted more. So HOT!!!

in this weeks latina rampage update we have the beautiful Honey Luau and man this girl wanted nothing to do with us for obvious reasons lol but she came around and was treated nicely and she got worked by my boy mirko who took on that deed lol hell of a job huh this chick was so damn horny that even i wanted a piece in the action if you know what i mean.....ll she was really cool and but u guys will love how we concluded this flick...STAY TUNED!
in this episode of bangbus we actually got in contact with one of the chicks that we took off on and we kept her purse..not sure if you guys remember but it was an amazing update you guys should rewatch(bb8100) any who, i got in contact with her and i made a deal with this chick..she would get her purse back but she needed to come out and chill with us, she actually tells me that she has a little crush on my boy tony..so i had to milk the situation..so when me and the gang show up Man!!! it was like dr jekyll and mr. hyde split personality i dont know! but this girl was going on us and i had to let her know who was in charge until she finally came down and came with us lol...so we get in the bus and she was calm and collected and my boy tony took advantage of this girls little crush and went in!!!! lol and ofcourse yet AGAIN she got DISMISSED!!! lol i hope you guys enjoy this update..i sure as hell did!