Latest updates featuring Isis Love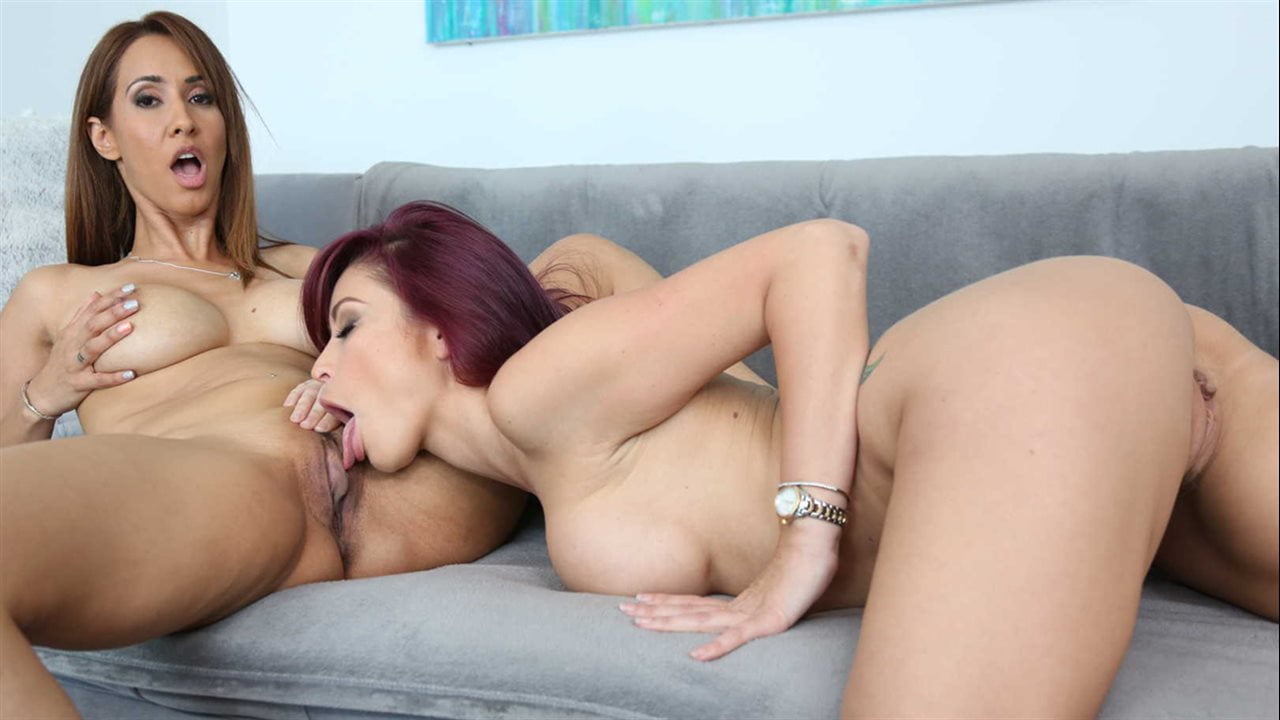 Monique Alexander was hoping to find some pussy while walking down the street. She's out on the prowl hoping to find a woman to seduce into some lesbian fun! Little did she know that Isis Love was out doing the same! Having just finished grocery shopping, Isis is struggling to carry all of her grocery bags by herself. She asks Monique for help and, while Isis is bent over, Monique can't help but peek underneath her sexy sundress. Just as Monique suspected, Isis isn't wearing any panties! When Isis asks if Monique wouldn't mind coming over to her house to help put the food away, Monique can't help but feel like there's some chemistry between these two sluts! While unpacking the bags, Monique finds Isis' sex toys! Happily embarrassed, Isis' plan to bring some pussy back to her place has worked out just fine! Only, Ms. Alexander is used to hunting for pussy, not being the pussy that's hunted! Isis and Monique toy around with each other, kissing one another's big tits and rubbing their clits together! Looks like Monique's grocery store adventure for pussy was a dripping wet success!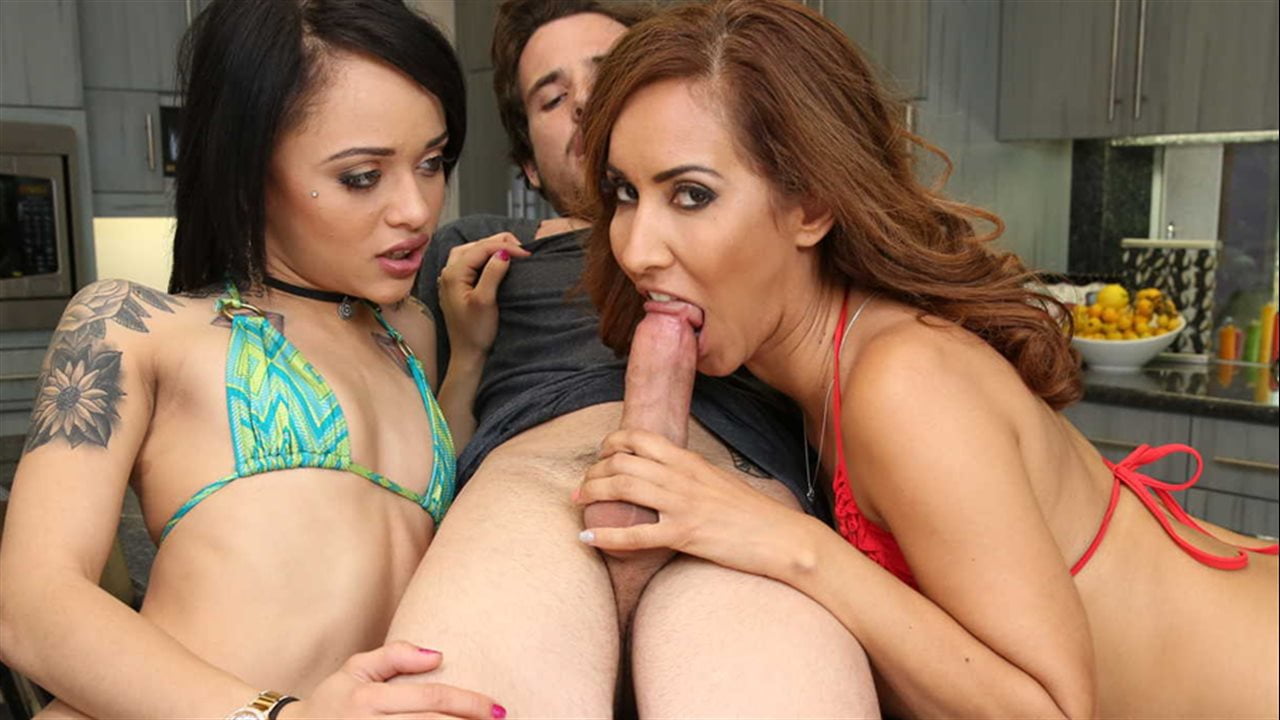 Tyler Nixon is studying with his girlfriend, Holly Hendrix, when he's suddenly distracted by a busty babe dipping in the pool. Tyler can't seem to focus on his studies because all he can think about is getting between Holly's pretty pussy lips! While rubbing her ass poolside, Holly lets her boyfriend know that he's got to keep his dick in his pants if they're going to pass their college midterms! Just when Tyler thought he couldn't focus, he's even more distracted by his girlfriend's gorgeous stepmother--the one and only Isis Love! While Isis is getting all wet in the pool, Holly asks her to go back inside because she's distracting Tyler. Eager to get up close and personal with Isis' tits, Tyler leaves Holly for a chance to seduce her stepmom! After Holly catches Isis sucking her boyfriend's dick, Isis is eager to them learn how to fuck like professionals! With her massive tits and dripping wet pussy lips, Isis shows her slutty stepdaughter Holly how to properly suck and fuck Tyler's big cock! Looks like this smoking hot poolside MILF is one sexy vixen who absolutely loves banging tempting teens!