Latest updates featuring J Love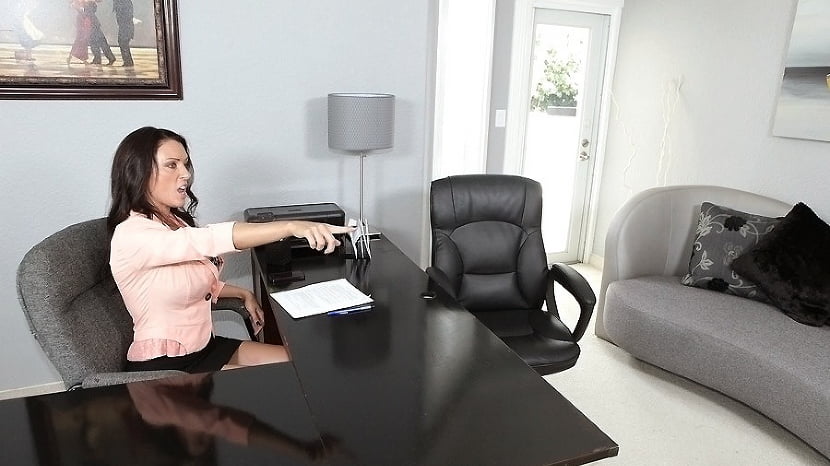 Jmac was called into his boss's office once again for screwing up paperwork. She was livid and just about had it. Though she must get horny when she's angry because she practically threw her pussy at him. Jmac seemed a little shocked by it but also quite thrilled. She told him she'd reconsider keeping him depending on how well he ate her out. He dove into her lovely slice of pie and got her purring like the sexy kitten she was. After had her orgasming, he asked if he was still employed, but she wasn't done with him and told him to pull his dick out. She gasped and looked amazed at the size of his cock. Then she second guessed the request because she wasn't sure his dick would fit into her tight snatch. Jmac made sure to pound her good with his cock. Her eyes went wide and she gasped, as Jmac went balls deep. She begged at the end of this midday, office sexcapade for Jmac to cum all over her huge tits.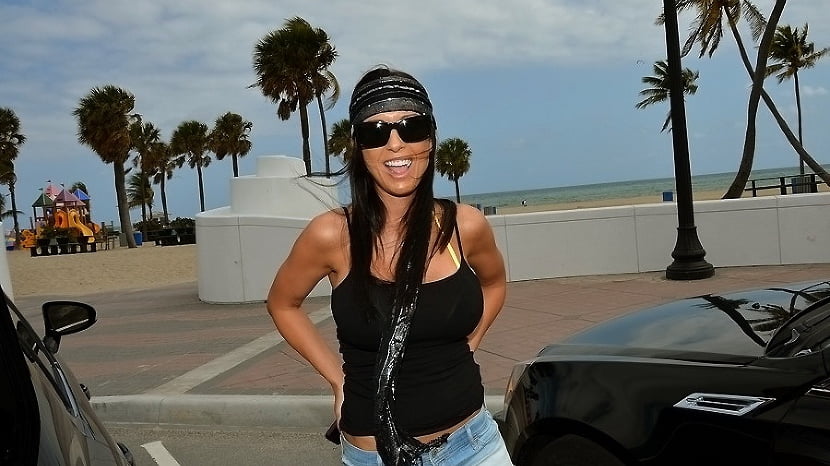 I had another rough night that I would like to forget and had to make sure I erased that part of the camera footage. Jimmy came over to pull me out of the mess I made the night before and hit the beach to start fresh. We thought there was volleyball tournament going on but once we got on to the beach there wasn't much in sight until we saw Jlove walking towards us. It must have been meant to be because she sat down one bench over from us. Since the volleyball was a bust we had to check out Jlove's bust. Her huge rack was popping out of every part of her top. Her bikini was barley covering anything which was something we could not pass on. We stepped over her way and started a basic conversation. We were after one thing, so we we asked the questions that would get us to our goal. Like always we wanted to fuck. Jlove fit the profile in so many ways. After we got her thinking about how lame her husband treated her, she was down to hang for a few hours before she had to pick up her daughter. She was looking for some attention, and we were looking for some one just like her. After we got her back to the crib, we gave her the attention she deserved. We did things that made her pussy pop. She was loving all the attention and hard dick her husband never gave her. She was pretty much speechless after she got a sprinkler load shot all over her.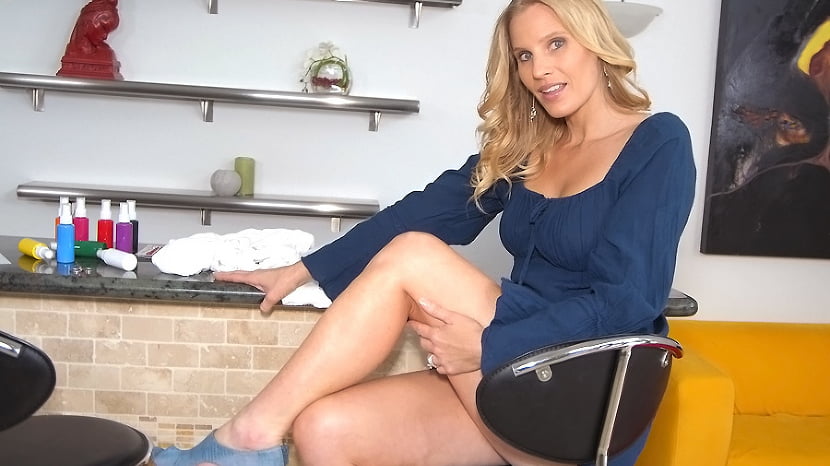 Brianna was cleaning up her place after she had craft night the night before. Jlove came over and was looking hot in that dress. Jlove wanted to make some crafts, so they designed some tank tops. After designing the tank tops, they put them on. They were both looking super sexy in those tank tops and panties. Brianna asked Jlove if she had ever been with a women. Jlove told her no and Brianna replied that she had a lot to show Jlove. Soon after, Brianna took off Jloves tank top and revealed those big tits. They licked each others pussies on the counter and on the couch. They sixty nined on the floor as Jlove had her luscious ass in the air. It was a great afternoon with these two hot MILFs.

Scenes from other sites featuring J Love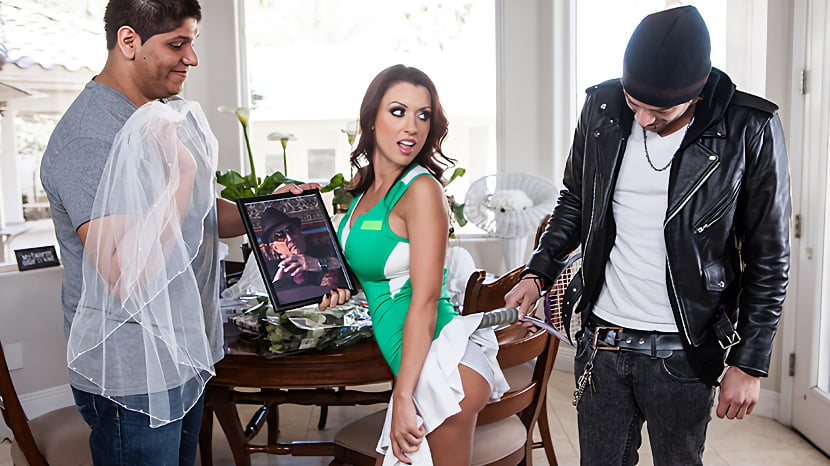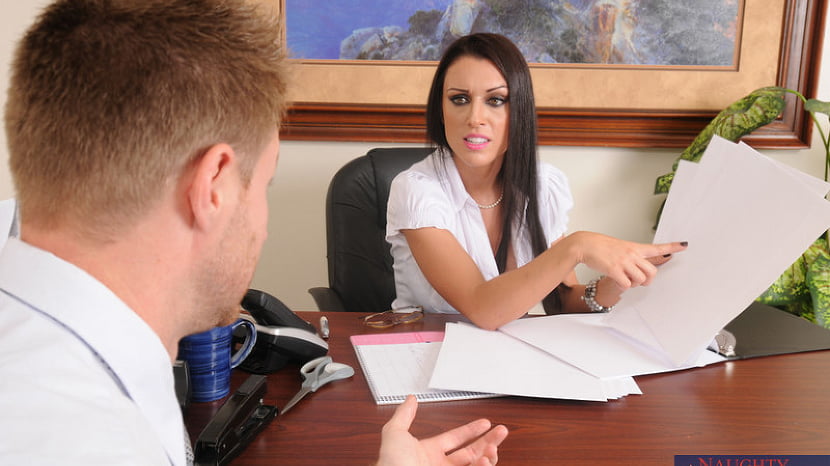 Levi fucked up at his job again! His boss, J Love, isn't happy that he forgot to put the addresses on the envelopes, so she gives him a talking-to. But instead of canning his dumbass, she makes him give her what she's been wanting for some time: a good pussy eating! The sexy brunette spreads eagle right on Levi's face, then after her pussy is nice and wet, she lubes up his dick with a blowjob and rides him until he cums all over her!!!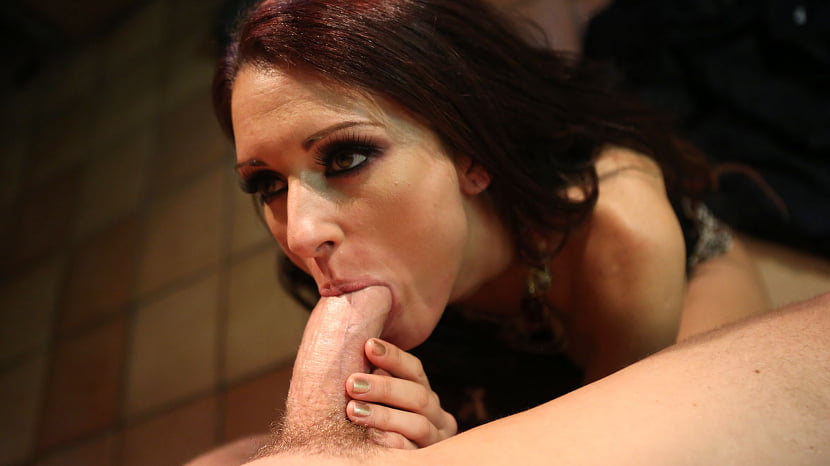 New 'cum-er' J Love, plays hide and sex with Ryan in her first 'Boy-Girl' scene ever! She enters a random house to get out of the rain completely unaware that she's going to get even wetter indoors! Ryan plays a quick game of 'cat and mouse' but then suddenly changes it into a game of 'cock in mouth'...