Latest updates featuring Jade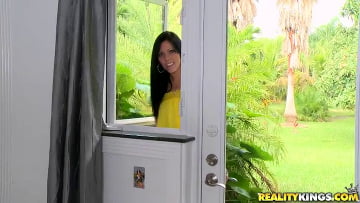 23rd July
- Jaade is a party girl that cant get enough. She is very interested when one of her friends tells her about a fiesta party where she can get her fill.
Jaade cums to the fiesta fully prepared, flashes her passwords, and gets her groove on. This dark haired, bronzed skinned beauty pops her assets for Jmac and with the help of some very assessable shorts provides us with some great looks. With her no bullshit attitude, Jaade gets right to it, as she jumps on the bed and gives us a strip tease. Along with her love of showing off her amazing body, Jaade also has a passion for sucking cock. Jmac doesnt object and lets her get down to business. From there, Jmac takes control and in between licking and groping her perfect tits and bangin booty, he puts her pussy to work. After hitting it from the front to back and side to side, Jmac lets loose with a gusher across Jaade's lips and into her mouth.
...Read More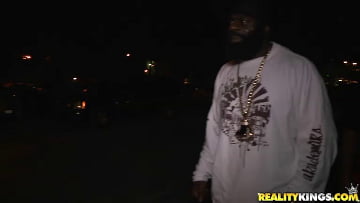 5th February
- This party was something special. It is also a VIP first. It was a wrap before it even got started. The ladies looked like a sexy art exhibit with som
e abstract fashion design. There was no undressing necessary at this party. I think there was some sore necks though as we walk into the club because people were twisting around to make sure what they saw was real. The ladies were excited to do something different and they showed it as most of them had cocks in their mouths as the rest had their faces in some pussy. Jimmy and Jmac worked these striped up girls of night and the ladies were screaming with pleasure.
...Read More
>> CLICK HERE TO DOWNLOAD <<
16th February
- Jade is a really sexxy girl from Florida. She currently works in lingerie store selling sexy time toys and other stuff like that. Well she wanted to t
ry something new and decided to make the plunge into the adult industry. Of course she knew what she was getting herself into. Thats why went to us Bangbros. We know how to make a girl a star and trust me when I say this...JADES GONNA BE THE NEXT BIG THING!
...Read More
4th February
- Jade is one sexxxy girl. She likes to play and show you just how sexy she is. Jade will play on you bed, by rubbing her wet pussy between the sheets a
nd showing off her size b cups. She knows how to be a woman and knows what to do to turn you on.. Its amazing to see her get fucked too.
...Read More
25th September
- Fingering teen Jade gives us a tour of her home and her wondrous pussy talents.