Latest updates featuring Janna Hicks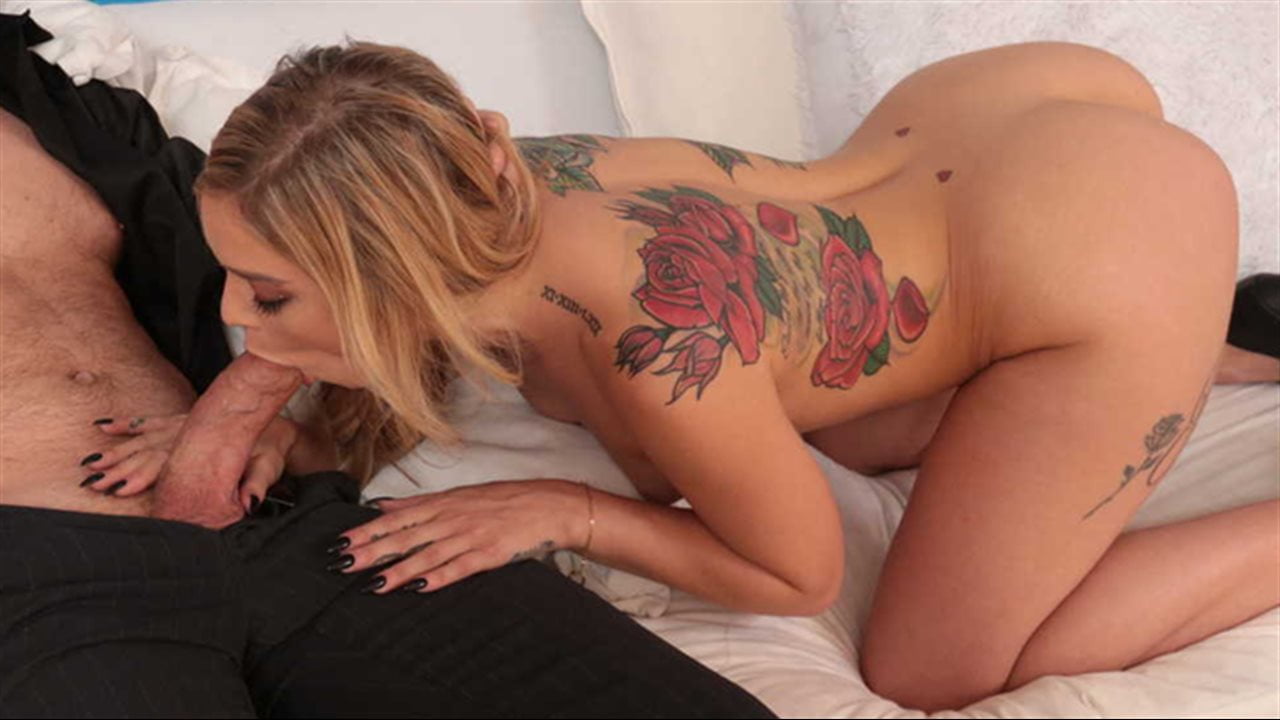 Blonde MILF Janna Hicks got all dolled up in her hottest lingerie to ring in the New Year with a bang, but not only is her new husband late, when he finally gets home after the clock strikes midnight, all he wants to do is go to bed! The sexpot cougar starts taking care of business by herself, but her masturbation session is interrupted by loud noises from downstairs. It turns out her new slutty stepdaughter, Kali Roses, and Kali's boyfriend, Kyle Mason, are throwing a party, and Kali is sucking Kyle's cock in front of all their friends! Janna watches, rubbing her clit, then throws out all the other teens so she can have a private party with Kyle and Kali! Kyle's hard cock is just what Janna needed, and she gets a taste of Kali's nubile pussy too. These blonde babes share their first facial of the New Year!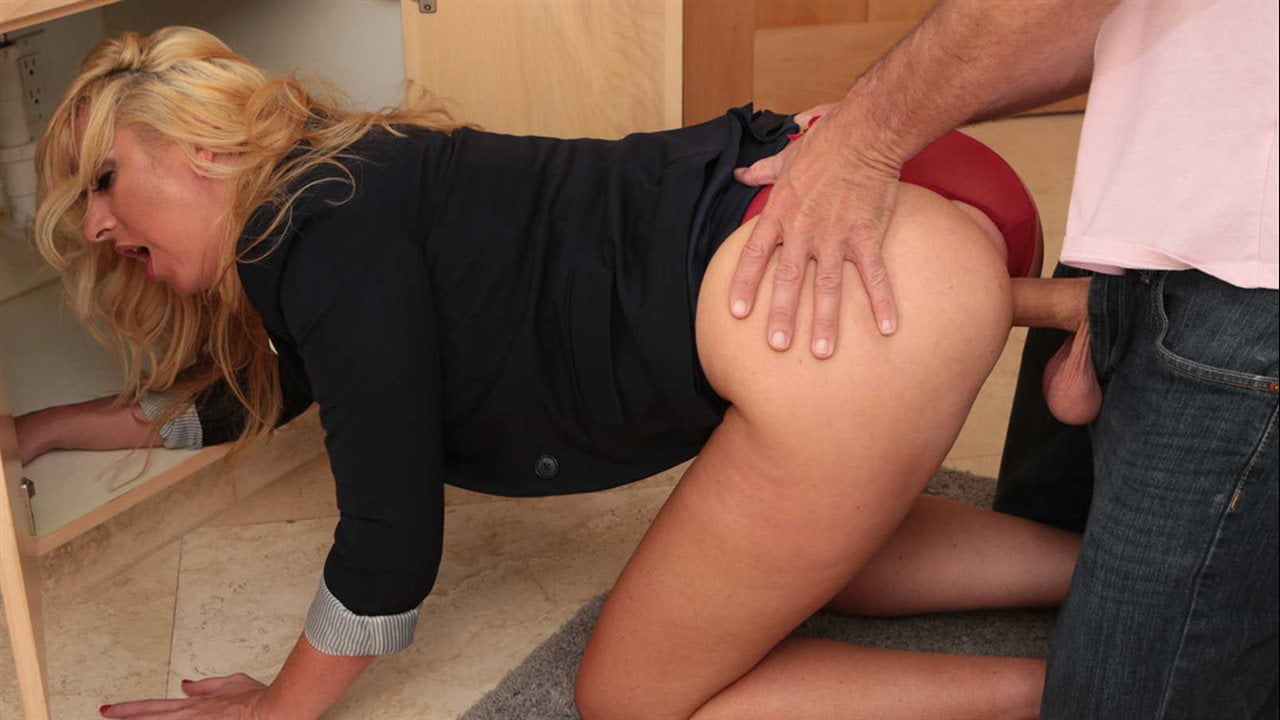 Sean Lawless doesn't go to open houses because he needs a new house, but because he wants a new home for his dick! Sean makes an offer to fuck hot, blonde realtor, Janna Hicks, and she accepts as he fingers her pussy and spanks her big ass! They head back to the kitchen where Sean can take in all the amenities as he fucks her doggystyle, and this badass career babe still manages to take offers on the house as Sean sneakily fingerfucks her under the table. Little does the future owner know that their realtor already fucked all over the house and took a load on her face in the dining room!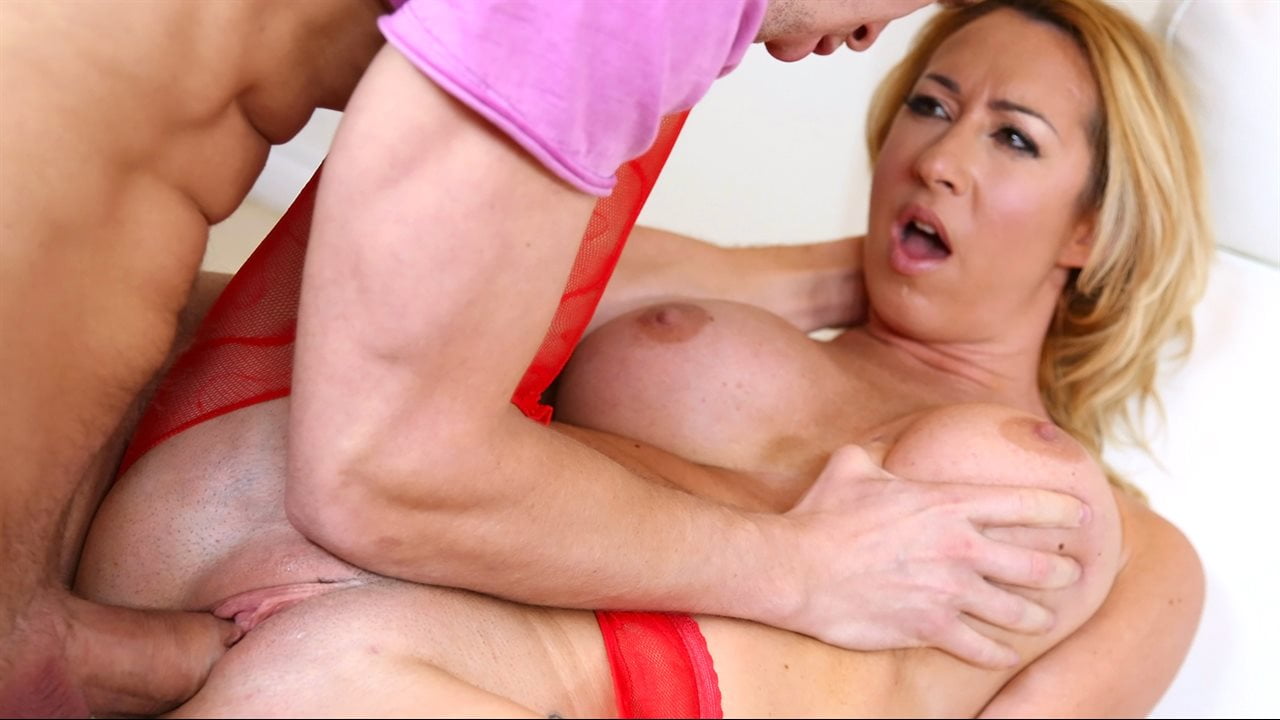 Janna Hicks had to have some down time after a long day. While she was relieving some stress on the couch an unexpected guess showed up. He wanted to get front row seating for the show. He got more than he bargained for when she caught him. She went outside to confronted him. When she saw how big his dick was she quickly decided she was going to use him. She was still horny and needed to finish. She dragged him in the house by his cock and put him to work.