Latest updates featuring Jay Taylor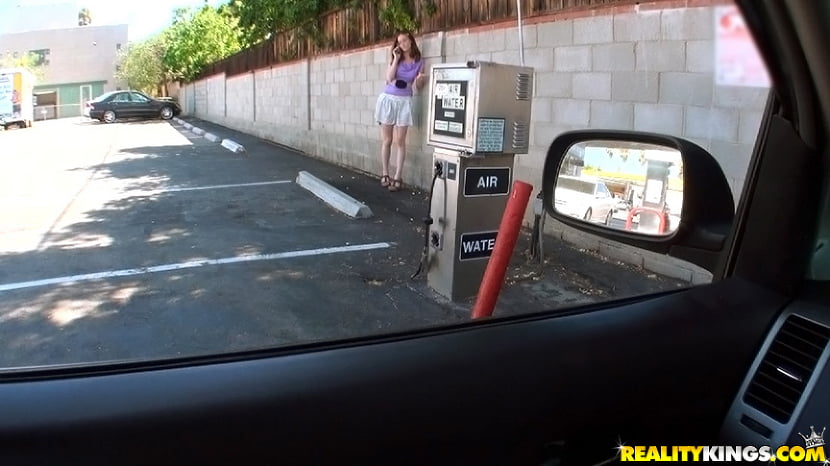 Alec pulled into a gas station to fill his tires with air and ended up getting a lot more. Jay was a cute, innocent-looking blonde that came up to his car and in an obviously troubled state begged for him to help her get her car back. She claims that the gas station was trying to overcharge her, but Jay had no choice if she wanted her car back. Alec wanted to make sure that Jay wasn't just BSing him, so he offered to help her pay if she'd blows him. Jay desperately needed her car back, so she got in and proceeded to show us her tight trimmed pussy and perky juicy tits. The blowy lasted until they got back to Alec's place where they got down and dirty. Jay was overwhelmed by Alec's big cock, but rode and took it with surprising ease. Alec took it slow, and Jay was more than happy, as she got her fill and a creamy facial in the end.



Jay Taylor's expertise on human sexuality works to her favor when tutoring Rob Piper. Rob's been struggling with his college courses and he's facing expulsion if he doesn't get his shit straight. He's turned to the helping hands of Jay Taylor and her willingness to tutor him so that he can maintain his football scholarship. One thing leads to another and the studying takes a backseat to Jay Taylor's mouth and pussy getting stuffed by Rob's black rod. Jay Taylor might have the best pussy in the universe...don't believe us? Just ask Rob Piper who felt her pussy's vice-like grip around his big black cock. Ms. Taylor's ability to make the black man lose his mind is something that words simply don't do justice. The talented tutor continues to get fucked by Rob Piper until he hoses her down with his venomous black snake. We have a feeling that his academic struggles will disappear with that tutor/whore that's helping him out.
Welcome to another great update here at Porn Star Spa, this week we have the gorgeous Jay Taylor. After a quick stretching routine her friend recommends her to get a full body massage, from her local personal massage therapist. Our good friend Derrick stops by to help out miss nice, after finally getting her to let her guard down and enjoy the massage, it doesn't take long for him to get into the better half of the session. Where he massages her pussy from the inside. Watching her natural tits bounce around and get her pussy pounded sure was stress relieving if you know what I mean. Enjoy!