Latest updates featuring Justin Hunt


Hey guys, Victoria June here. Talk about a hard day on the beat: I was all dolled up in fishnets and hooker boots chatting to customers when the fuzz shows up behind me! The john managed a getaway, but the next thing I knew this tough Latina lady cop, Gina Valentina, was wrestling me over the hood of her cruiser and slapping the cuffs on me. I have a problem with tempting the long arm of the law so I tried to escape from the cruiser, but Officer Valentina caught me and decided to teach me a lesson… by shoving her baton in and out of my pussy! But if I was going to lose a day of getting my snatch pounded for cash, I at least had to get some real cock in me, so I called her partner, Officer Justin Hunt, over to suck his dick. Bad cop and worse cop punished me in the street, but I knew my ass was getting Gina all hot-and-bothered so I licked her pussy until the scene had Justin ready to fuck us both. It just goes to show: no matter what side of the law you're on, people need to get their rocks off!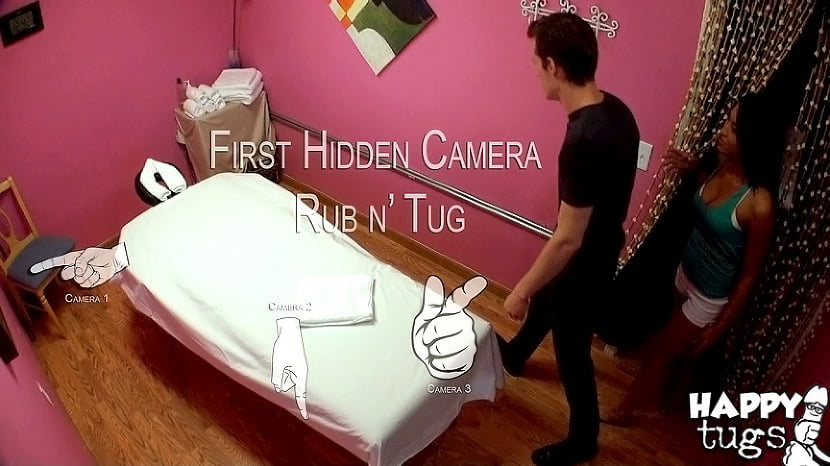 We had a super hot girl giving the rub downs this week. She was very sweet and was all about bringing full pleasure to her client. She started working on his back with some oil then got right up on top of him to get a better position. Once she flipped him over and started working on his legs, she found her way towards his hard on. She proposed to do A LOT MORE for a bigger tip which he was more than happy to do. Thats when this sexy curvy babe really started to shine. You do not want to miss this sensual hot tug job, its an instant classic!