Latest updates featuring Kayla West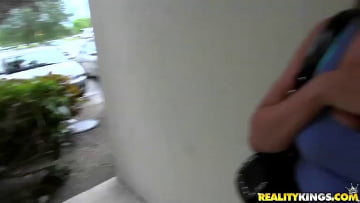 10th November
- Levi found himself a super hot MILF named Kayla while at the mall. She was all about him and his famed cock and dragged him into a dressing room to ho
ok up. They got kicked out by security, so they booked. Levi then called me up to meet with them, so I could record the action they where about to get into at the house. Kayla was a hot momma that had some amazing giant knockers and plenty of curves to match. She really went wild on the dick. Don't miss out on Kayla because she was super hot!
...Read More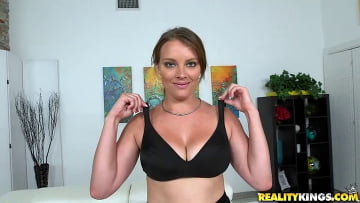 6th August
- We had some extra juicy knockers come through this week. Kayla was super hot and had a perfect set of Big Natural tits. She was practically spilling o
ut of her bra. Kayla was very horny and more than happy to oil those puppies up and play with them for us. It wasn't long before she was really hungry for cock and went right for Jmac. He had a whole lot of breasts to play with and loved ramming her and playing with her massive beauties, as they bounced all over. Don't miss out, as Kayla gets a nice hot load to satisfy her at the end. HOT STUFF!
...Read More