Latest updates featuring Kaylee Brookshire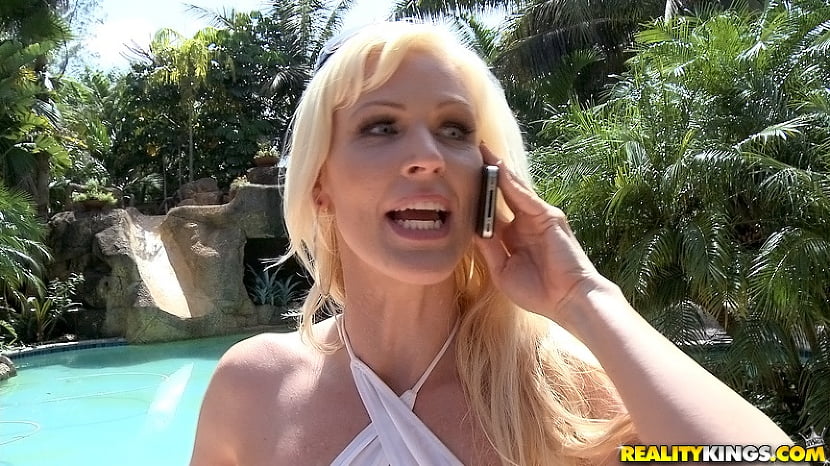 Kaylle had just about enough of her employee, but decided to give him another chance. Besides I don't think wanted to fire because she did not have the chance to fuck him. He showed up late with more apologies and excuses. She was not putting up with it and made sure he knew it. She got him to do some small stuff to help her relax, but then told him about the incentive she had in mind. Kaylee started rubbing his crotch and asked if he was interested. Next thing you know her mouth is full of his cock. They moved inside and he laid down the law with his meat stick. She was loving it and didn't say much at all. He must been doing something right for that to happen. He hosed down her big tits and then she told him to get back to work.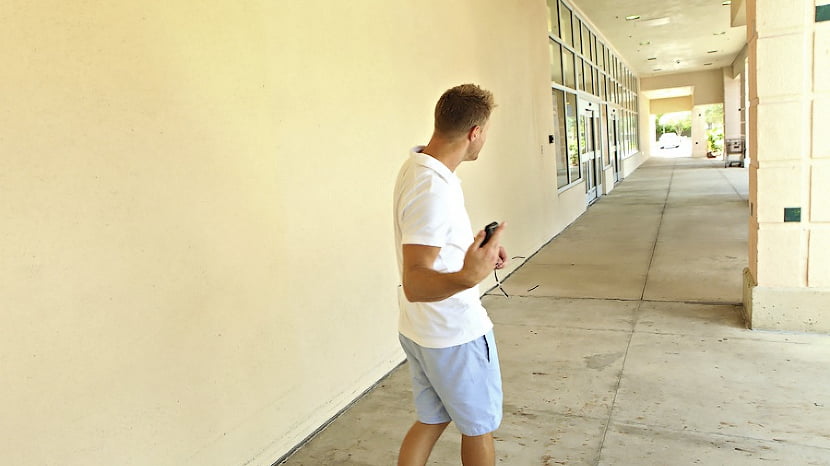 The hunter was shopping when he noticed a MILF jumping out of her boyfriends car as they were yelling at each other. He threw her stuff at her and drove off. The hunter retrieved her jacket and gave it to her. They began to talk and she explained that she found out that her boyfriend was fucking her best friend. She was so angry and the hunter suggested the best way to get back at him was to fuck the hunter and have sweet revenge. After some persuasion, she agreed and went home with the hunter. She was looking super hot with those stockings and tight skirt on. She had beautiful eyes under those glasses. She sucked that cock and got her pussy and ass munched on. She rode that dick as her juicy ass bounced. She got man juice all over her pretty face.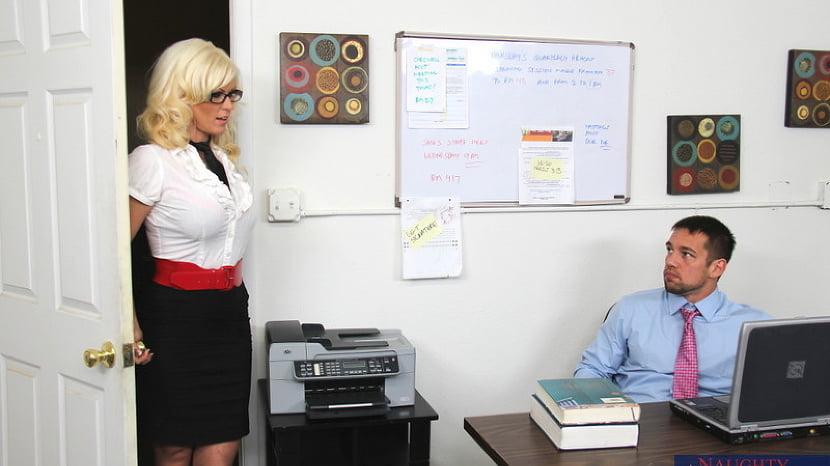 Put that coffee down!!! Big boss Johnny actually spits his joe out when he sips its horrible taste, prompting him to order his new hire Kaylee Brookshire in his office, pronto. The buxom blonde tells him she didn't have time to get more of his regular coffee ... nor did she have time to get his paper or finish the Johnson file. Johnny tells her that she'll need to step things up if she wants to stick around, and to do that she'll need the proper training, which involves: pulling out her massive tits, letting her boss suck her clit, then taking his dick deep down her throat and up her pussy until they both cum.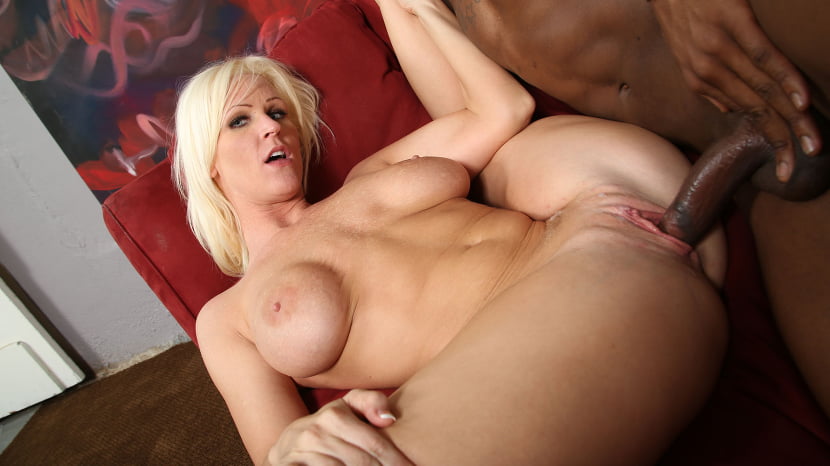 Kaylee Brookshire's parents aren't too fond of her relationship with Carmelo Storm. It's 2013 and the thought of their daughter with a black guy is completely out of the question for Kaylee's narrow-minded folks. However, Kaylee Brookshire wants a baby and Carmelo Storm is the man to grant that wish. Kaylee Brookshire gets things ready by treating his big black cock to a thorough tour of her mouth and throat. Kaylee doesn't honor the fourth commandment of honoring her parents the very second her pussy is pulverized by a huge black cock. Kaylee's pussy is stretched wider than the trailer her parents live in ,and Carmelo keeps fucking that white bitch from behind. Kaylee Brookshire's tits will give ample nutritional value to the baby that's inevitable after Carmelo unleashed in her pussy. If you listen closely, you can hear her parent's loading the gun that's about to be pointed at their own heads.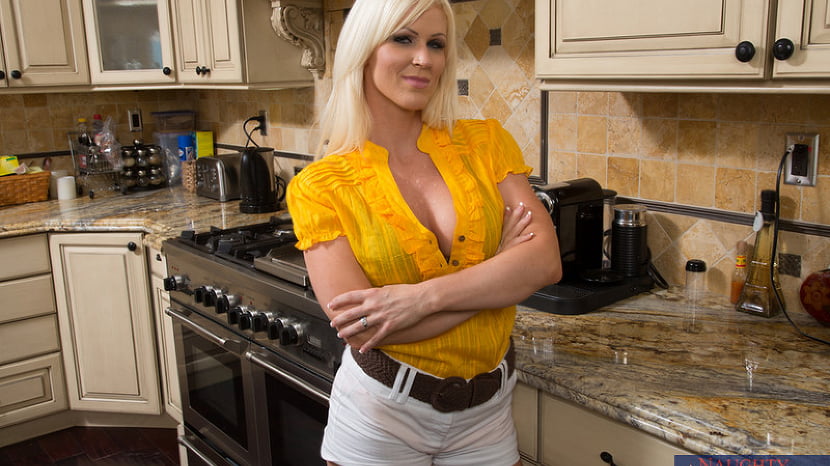 Blonde bombshell Kaylee Brookshire is about to start dinner for her husband, who should be arriving home from work in a bit, when she feels a pinch on her ass! Surprise, it's him! Her hubby came home early just to see his wifey, which makes her feel extra-special. She's so appreciative of her man that she decides that she'll give him a nice serving of her wet hot pussy before she starts on his casserole!