Latest updates featuring Kaylee Brookshire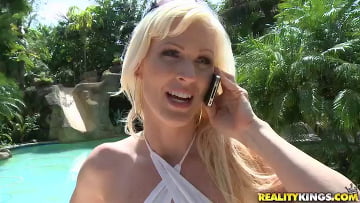 8th October
- Kaylle had just about enough of her employee, but decided to give him another chance. Besides I don't think wanted to fire because she did not have th
e chance to fuck him. He showed up late with more apologies and excuses. She was not putting up with it and made sure he knew it. She got him to do some small stuff to help her relax, but then told him about the incentive she had in mind. Kaylee started rubbing his crotch and asked if he was interested. Next thing you know her mouth is full of his cock. They moved inside and he laid down the law with his meat stick. She was loving it and didn't say much at all. He must been doing something right for that to happen. He hosed down her big tits and then she told him to get back to work.
...Read More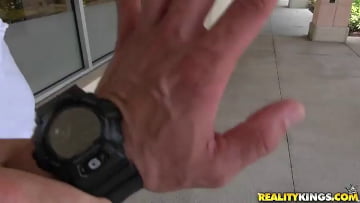 6th August
- The hunter was shopping when he noticed a MILF jumping out of her boyfriends car as they were yelling at each other. He threw her stuff at her and dro
ve off. The hunter retrieved her jacket and gave it to her. They began to talk and she explained that she found out that her boyfriend was fucking her best friend. She was so angry and the hunter suggested the best way to get back at him was to fuck the hunter and have sweet revenge. After some persuasion, she agreed and went home with the hunter. She was looking super hot with those stockings and tight skirt on. She had beautiful eyes under those glasses. She sucked that cock and got her pussy and ass munched on. She rode that dick as her juicy ass bounced. She got man juice all over her pretty face.
...Read More