Latest updates featuring Kelsey Jones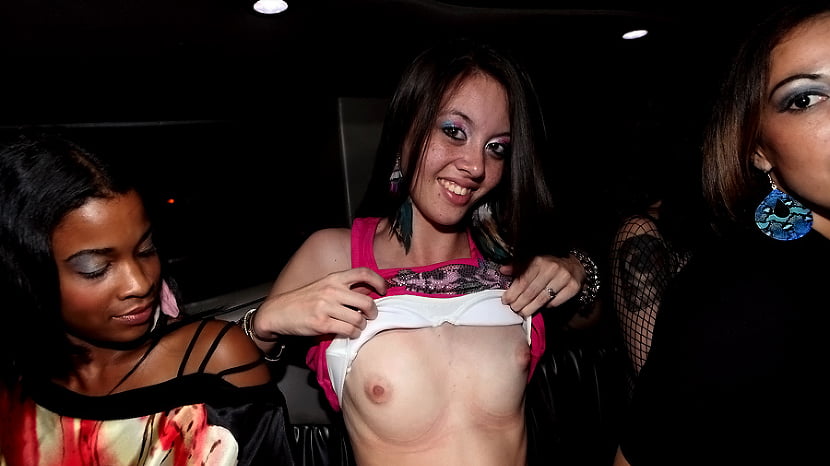 Things got off to the right start in the limo when the girls flashed some titties and gave out some wet kisses. One girl looked like she just got back from fishing because she had nothing on but panties and a net. As soon as the dancing started, the heat went up which just made the ladies take off their clothes. Once they get naked titties and ass got grabbed and smacked. The chain reaction continued as the ladies get turned on and wanted some real action. They went after the guys and then stuck the cocks in their mouths. Every body got want they wanted by the end of the night. This time the ladies got more then they bargained for because Preston and Brannon completely hosed down Katie and her friend. They still smiled the whole time.

We got a new girl who wanted to be in the adult industry. So, She came to audition with us. Her name is Kelsay and she is only nineteen years old. She's a bit shy but not a stranger to sex. She loves to have sex and was very promiscuous growing up. She knew she had a calling and it was to perform on camera. So we helped her out, we took a few pictures, asked her to masturbate a little bit, just to see if she was perfect for the industry. She is.