Latest updates featuring Kimmy Lee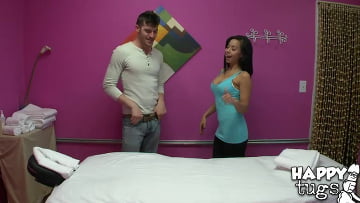 15th March
- Another customer came into get a massage. Kimmy rubbed him down nicely and moved her hands south of his waistline. He looked up at her and knew what w
as going on. Seeing how fine Kimmy was, he didn't even think twice about paying the special tip. She then took out her amazing tits, and that's when the happy tugging began. Kimmy then jerked his cock and sucked on it until it was rock hard. After some more intense stroking, he couldn't take it anymore and blasted his load all over the place.
...Read More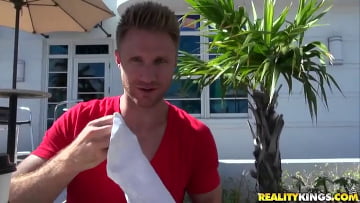 2nd December
- Kimmy and her sister were out at lunch when conversation of her engagement came up. Kimmy was about to marry her baby-daddy and the only person she ha
d ever had sex with. Her sister had done the same thing and recently divorced. Because of this, her sister thought it would be a good for Kimmy to fuck someone else before making this huge commitment. This was where Levi came in. He happened to be sitting at a nearby table and was the chosen one for this little experiment. Kimmy came over and explained the situation. Levi lit up when he saw this sexy, big-tittied, Asian beauty was a MILF. This, plus the fact the Kimmy's sister had seemingly disappeared, set the scene for what unfolded. They went back to Levi's place, and he made sure she got everything she might have missed due to her inexperience, including a creamy load of cum to the face. Kimmy agreed that she may have made a big mistake, as she fiddled with the engagement ring on her finger.
...Read More