Latest updates featuring Lilli Dixon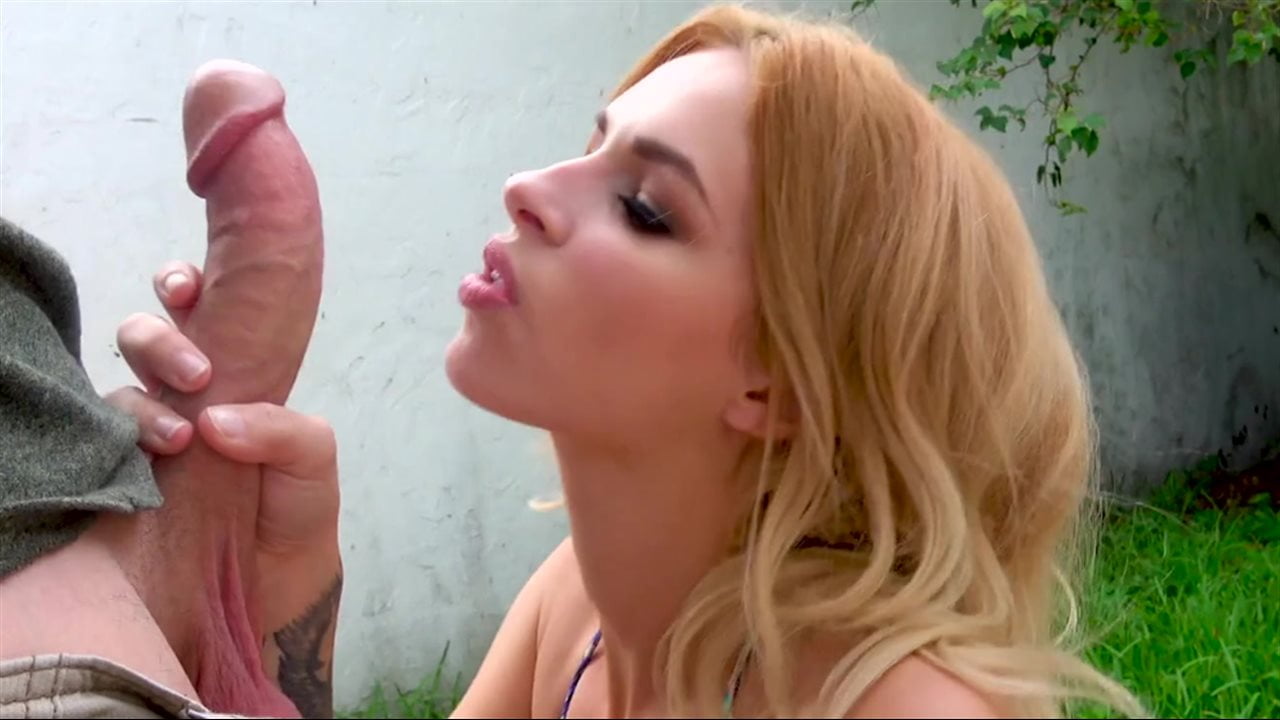 Driving around the rough part of Miami today, we found what it seemed to be a lost white girl. We start talking and offering some cash for her to talk and to play around with us. We gave her enough money to get in the van and take it to the next level. I think we got hustled here but fuck it we still get ours at the end. After offering $500 for a blowjob we see her get down with the cock. Of course we promised her more money for her pussy but at this pointer horny self would do it for free i think. She fucked in different ways until she makes the guy spread his load all over her face. I had to ditch this so called hustler so i acted like i drop some money outside and left her as she looked for it hahaha.
I was headed to my favorite lunch spot when Lilli came out and suddenly, I wasnt hungry anymore. You know how I roll, when I see a pretty girl I gotta stop them and try to get them in my studio for some flicks. If the shoot becomes something else then hey- thats a perk! After some idle chat Lilli agreed to let me take topless shots of her for a little bit of scratch right there in the parking lot. I took her back to my home studio and since I know how to play this game, I kept egging her on to do more and more for more cash until she finally gave up that ass! This hot ass blonde chick knew what the deal was and she was down to do almost anything I asked her for some dough - even sucking my cock and letting me beat the pussy up in a utility closet! We didnt even make it back to my place to shoot and we ended up fucking in the alley behind my building! After I covered her plump titties with my jizz Lilli took the rest of my cash and we got the fuck out of there.