Latest updates featuring Lily Labeau
"I'm gonna show you how I like to be fucked if you promise to be quiet…" Lily Labeau ties up and gags her husband, making sure he has no choice but to watch and learn while she fucks her lover right in front of him! When her lover, Markus Dupree, arrives at her house, she promises him a surprise if he agrees to be blindfolded. The cuckold husband then watches as Lily brings Markus to the living room and starts sucking his big hard cock! Having Markus' dick in her mouth makes Lily's pussy dripping wet and she makes it clear that he is much more of a man than her husband! Wondering who she's talking to, Markus removes the blindfold and finds Lily's husband has been watching them this whole time! Of course, Markus is happy to help Lily show how a real man should fuck a horny slut like her as he gives her the deep-dicking she's been craving!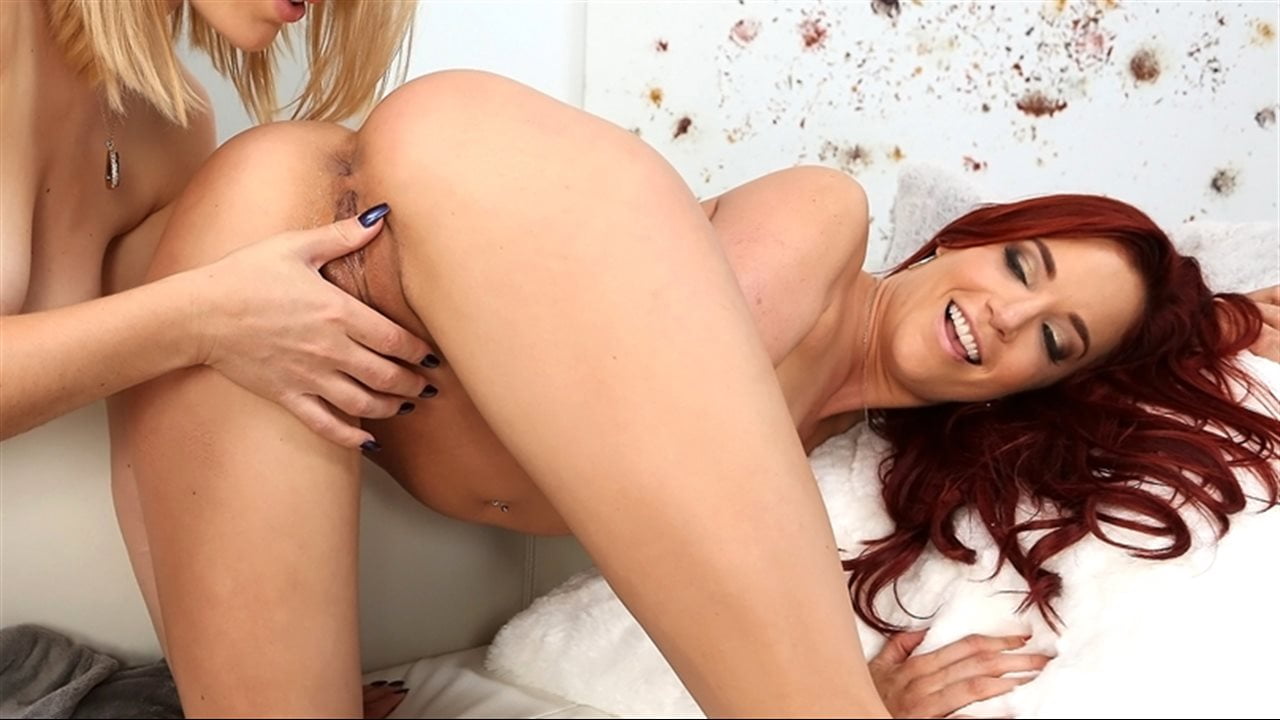 Jayden is telling Lily about breaking up with her boyfriend because she's tired of the sloppy way men kiss. Lily becomes very insecure realizing she may not be a good kisser herself so Jayden suggests she try it out. What starts out with light kissing quickly awakens them both to the pleasures found in each others bodies. Jayden kisses her way to Lily's pussy and bends her over the couch licking her pussy and ass. Lily quivers with excitement as Jayden licks and sucks while fingering her pink snatch. Now its Lily's turn as she works her way up from Jayden's toes to her waiting pussy. Lily expertly licks and fingers Jayden's pussy until she explodes with orgasm. She then maneuvers herself over Jayden and grinds her pussy into her face. After Jayden makes her cum, she pulls out a little vibrator and bends Jayden over the couch, licking her asshole while vibrating her clit. Jayden can barely contain herself and once Lily inserts the vibe into Jayden's pussy, she can't help but cum all over it. The two hotties collapse into a pile of cuddly kissing and it's clear they were both good kissers.