Latest updates featuring Liona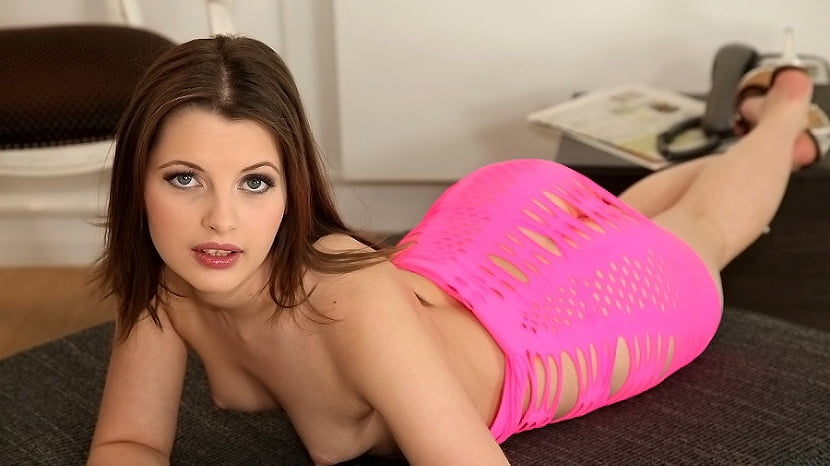 Liona was one horny girl. She started off with some dildo sucking to tease us. She welcomed some rubbing between her legs to get warmed up. Choky moved in and stuck his cock in her face. Her luscious lips wrapped around it and got it rock hard, so she could have it slide into her moist pussy. Sabby joined in on the action which made Liona even more excited. She got double penetrated and loved it. These two guys took over her body and shot jizzed all over her when they were done. Liona loved the way she was fucked and left all sticky.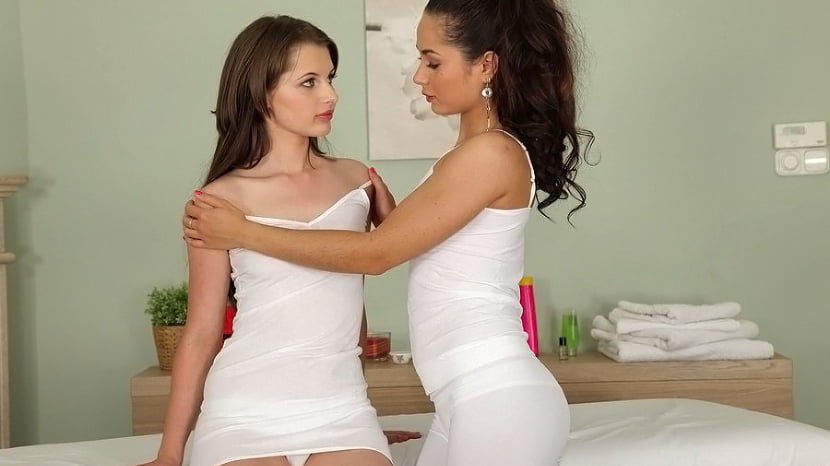 We had two smoking hot, Euro pros ready to please this week. Aurelly started off by giving Liona a sensual massage that ended with her also getting her pussy rubbed. About that time, the boys showed up and got into the action too. The girls didn't want to waste any time, so they got straight to sucking dick. Then Aurelly and Liona really let loose and rode those cocks like they were in a rodeo. Don't miss out on these Euro babes engaging in some insane group sex.

Scenes from other sites featuring Liona


It's time for dinner. Monica has company this evening, her best friend Liona. Monica's parents have prepared salad and Spaghetti, so the girl make their way to the kitchen to eat dinner. Monica can't keep her hands to herself even though her parents are across the table, She's just too into Liona since they made out for the first time earlier. After they've excused themselves they make their way back to the bedroom to take their passion to the next step. The girls get closer and closer, making out using their tongues now and gently caressing each other's soft skin. Monica is the first to pull out Liona's small tits. Monica cups them in her palms and gives her another innocent kiss before ripping off her top and laying her back on the bed to suck her nipples. She slowly makes her way down Liona's thin torso with her kisses, pulling off her white denim shorts. She pulls back Liona's pink panties to kiss her shaved pussy before fully removing them. Monica licks Liona's pussy deeply, who begins to release some gentle moans as not to disturb Monica's parents!Liona gives Monica a turn. She massages and tastes her chewy nipples and removes her clothing piece by piece driving Monica crazy in anticipation. Liona takes off Monica's panties with her teeth and gets to work. They continue to lick each other's pussies and finger each other, until finally the pleasure climaxes and they both cum. They finish by kissing passionately and scissoring, enjoying the heavenly feeling of having gotten off.
Today's steamy scene will have you thinking back to the good old days when men were men and women just wanted a handsome guy to take them right to bed. James Brossman lost no time undressing Liona on the sofa and making her feel good in ways no other guy can match. He took his time licking her stomach before going down on her, teasing her clit and slipping his tongue around her pussy-hole. Watch the rest of this erotic encounter to see just how hot sex can be the old-fashioned way.