Latest updates featuring Lola Milano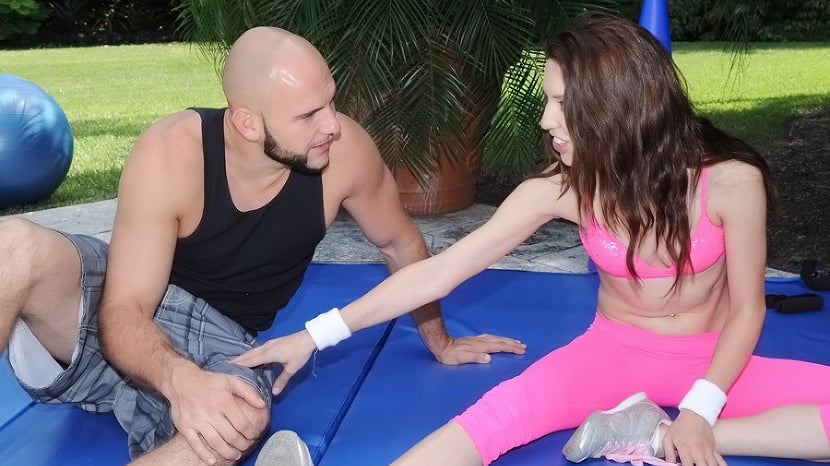 Lola had been checking out JMAC, the trainer her dad hired and as soon as she turned 18, she booked a session with him. They started stretching out and Lola began to flirt and poured it on thick. The trainer caught her checking him out in the past many times but he would never act on it because he did not want to lose a client behind his lack of professionalism. Lola pushed the issue and he eventually succumbed to her seductions. Lola definitely proved she was flexible and capable of putting in a good, hard cardio workout.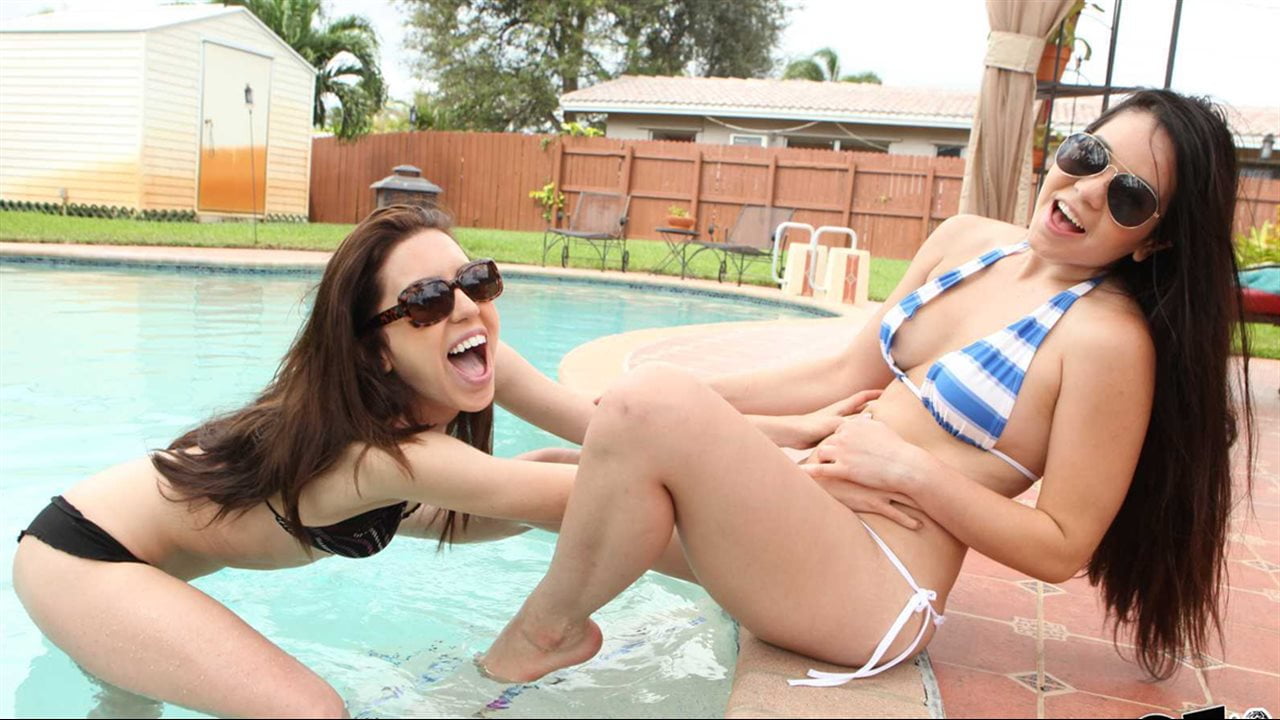 The day I met my girlfriend's friend Naidyne I was instantly sprung. This black haired beauty was looking fine as fuck in her tight fitting bikini! Naidyne was a cute, innocent looking teen with nice big tits! My girlfriend Lola was feeling frisky and I had a hunch that she was always curious about hooking up with another girl. So while these two bikini babes were lounging around the pool, I decided to videotape them! That's when Lola blurted out that she's see Naidyne naked before and with that I couldn't wait to see her perky tits on full display! I watched as my girlfriend Lola sucked on tits for the first time, feeling my cock getting harder with each lick Lola made. Soon, these girls were making out right in front of my eyes, fingering each other's dripping wet pussies and just eager for me to fuck their brains out! Luckily for me, I was in for a poolside surprise because Lola and I finally had the threesome we've been waiting for--with the nympho Naidyne no less! I love my girlfriend Lola because she not only made my dreams cum true, but Naidyne's too!