Latest updates featuring Madison Chandler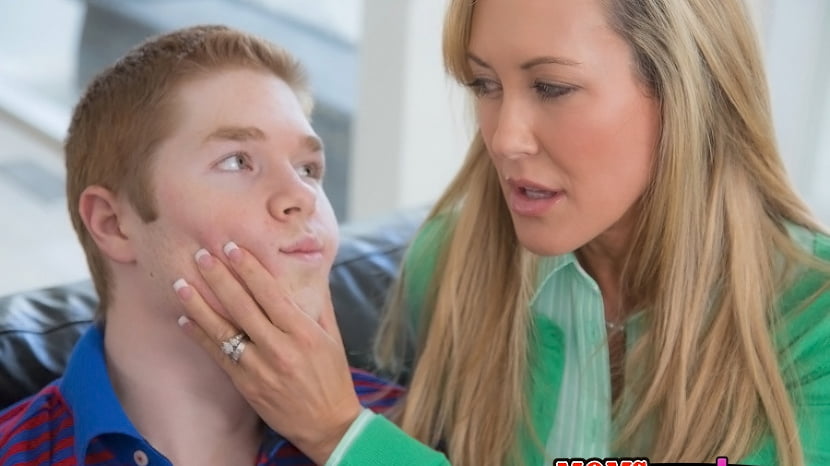 Madison isnt being satisfied by Jake. Her friend suggests professional help. The couple is referred to Brandi, a sex therapist, who specializes in younger couples. Jake isn't so sure about the experience at first, but once he realizes he is going to be sexually catered to by two beautiful blonds he gives in. Brandi sees what needs to be done and takes control of the situation immediately. She tells Jake to sit back and watch what she does to Madison. They start by kissing very sensually Then Brandi fondles Madisons breasts, and eats her pussy. As Madisons plump, juicy tits and tight, dripping pussy are exposed we see that Brandi means business. Jake takes his position as pussy eater on Brandi next, so she can assess what hes learned. Brandis big, bouncing tits and tasty pussy get Jake excited and once Brandi realizes this she knows its time for a blow job lesson. The lesson being, the better you eat pussy the better the blow job. Brandi and Madison join forces to give Jake a nice reward for his pussy eating enhancements. The next lesson involves Jake fucking Madison while Brandi shows him the right motion and attention to give. For the final test Jake shows what hes learned on Brandi and eventually explodes from Brandis pussy into Madisons face.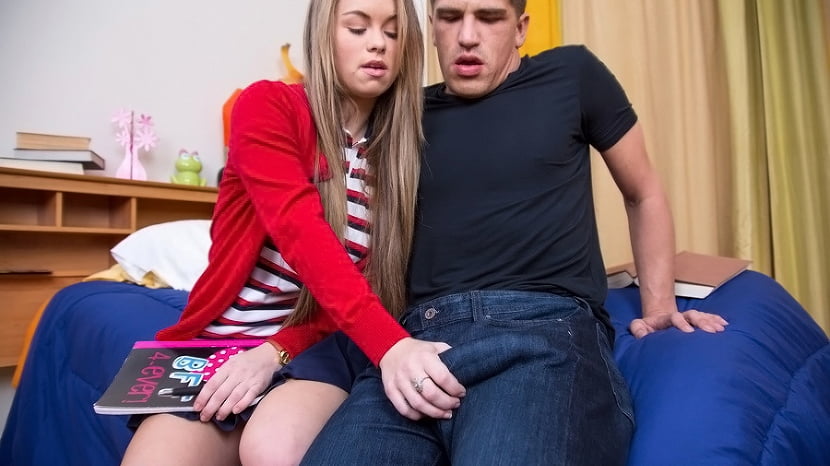 Madiison and Bruce are doing homework. Well, technically, Madiison is telling Bruce what homework she needs done. Bruce is smart and most the work comes easy to him. Madiison is a cheerleading, social butterfly who never seems to have time for school work. Bruce desperately wants to hook up with Madiison so hes been doing her work to try to get an in. But this time the assignment is too much. Bruce isnt going to spend all his time and bust his balls, while they stay blue. He throws it all on the table and refuses to do any more of Madiisons work unless he gets a bj first. Madiison weighs her options and decides a quick bj before cheerleading practice should be no problem. But the juices start flowing and Bruce sees Madiisons juicy, plump ass and tight, little pussy. Bruce takes charge and demands that Madiison flip around so that he can eat and fuck her sweet pussy. Madiison likes a man in charge and this order only gets her hotter. She flips around and sticks her ass in the air, giving Bruce full access. Then Bruce does just what he said he would. He sucks and fucks that pussy hard, making sure he gets the payment he deserves for all the past work he put in. Next Madiison begs him to fill her pussy with cum. This is one request Bruce has no problem with and he proceeds to answer her wish.