Latest updates featuring Melanie Hicks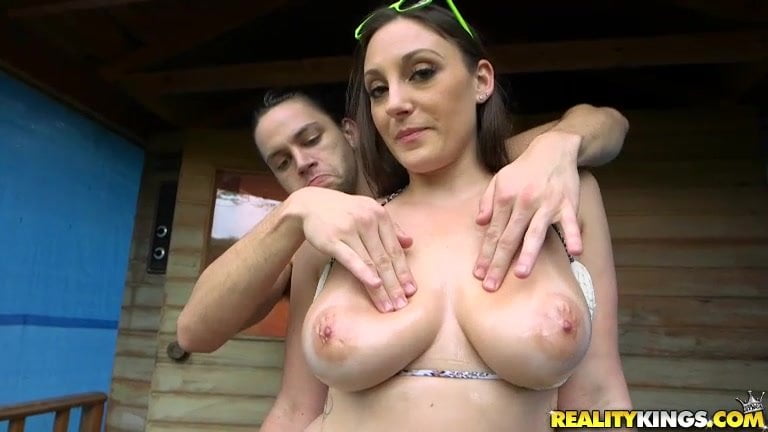 Melanie Hicks and Alex were getting ready for some sauna time as the oil got spread on some big naturals. Fortunately for us the the sauna didn't have power, but things still heated up. Melanie was very horny and couldn't keep from playing with herself. She got her pussy so wet it sounded amazing. Alex came back from checking on the breaker and continued fingering Melanie's soaked pussy. She got to the point where her pussy couldn't get any more wet, so she got her mans dick hard to take her pussy to the next level. Before he filled her pussy up he laid some pipe between her monster tits. She licked the tip as it slid in between those luscious mounds. Alex eventually couldn't hold back from her sloppy wet pussy and gave her what she was yearning for. Melanie and her big D's bounce on his didck and took it deep. He hosed her down and made a mess all over her chest. She enjoyed licking his cum off her tits as a final refreshment.
The hunter spotted a beautiful surfer M.I.L.F trying to catch some waves and it was obvious that she needed a few lessons. Eventually after admiring her perfect rack, we introduced ourselves as surf instructors. Mellanie was definitely interested in taking a few lessons with us while her kids where attending summer camp so we invited her to our "home" office to sign a few release forms. The hunter worked his magic during the car ride and by the time that we got home Mellanie was ready for some cock. He fucked her all over the living room and then sent her home with her face cover in jizz.