Latest updates featuring Mia Hurley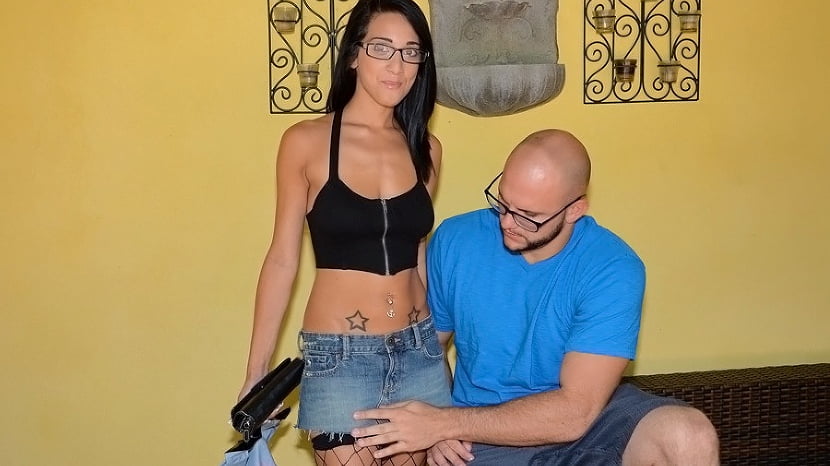 Mia is a sexy Latina that came to have a good time. She was looking hot in that skirt, stockings and heels. Mia was a cute nerdy girl with glasses that was into comics and Reddit. She pulled up that skirt and revealed her juicy ass. Mia went inside and changed into a tiny string bikini, which she looked super sexy in. Soon after, Mia was sucking and fucking that cock. She rode that dick, as her juicy tits and ass bounced. The adventure ended for Mia when she got man juice all over her succulent ass.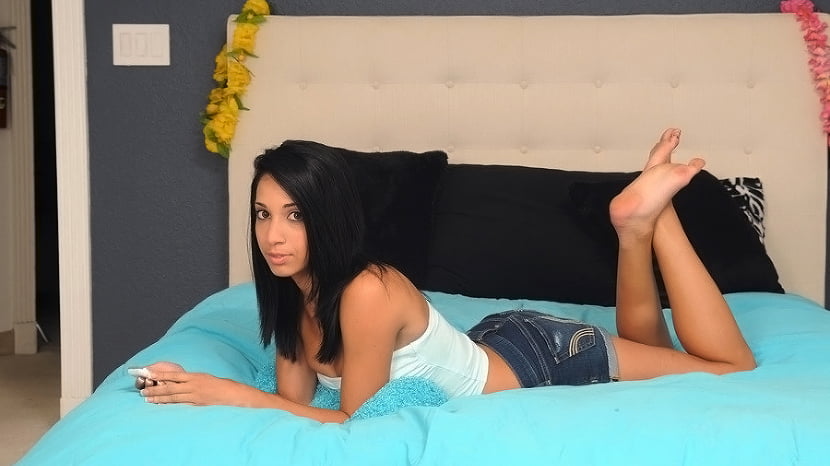 Tyler got out of the shower to find a text message from his girl. He couldn't believe what he read. It's not bad enough to get dumped, but through a text? Needless to say, he was furious. Tyler went to ask his sister if she knew what was going on, but on the way, he was met by her friend Mia. She explained she'd heard his girl broke up with him because his cock was too small. That really set Tyler off. He told Mia how his girl talked a big game, but was really prude and never touched him. Mia explained to Tyler she wasn't prude and wanted to see about his cock size. Being Mia was his little sister's friend, he had to ask and found out she recently turned 18. Tyler saw his chance at revenge, and Mia was pleasantly surprised by what he was packing. She showed Tyler what she was about, grabbed his cock, and gave him an incredible blow job. He proceeded to stroke her pussy and even blew off steam by blasting his load onto her face.


David was feeling really stressed out and overworked lately so he thought a massage might help him relax. He set up an appointment with Mia Hurley since she came highly recommended from a few of his friends, and it might have been the best decision of his life! Mia was too distracted by Davids good looks to focus on giving him a massage - she wanted to focus on his massive dick instead. She sucked him, stroked him, shoved his dick down her throat and put it in between her huge tits before he busted all over her mouth and face! She didn�t even touch his body, but David was VERY relaxed after this massage.
Cali Sweets and Isiah are a couple that train white bitches in their spare time. Mia Hurley is taking an obedience-like class taught by her black masters. Isiah face fucks Mia Hurley while Cali cheers her man on. The black taskmasters order Mia around until it's time to have her pussy stuffed with Isiah's big black cock. Isiah pumps that pussy while his woman's black pussy gets tongued up and down. Mia'so ordeal truly hits its zenith when her pussy walls cave in on the big black cock that's now seeking refuge inside her. Cali Sweets sees and hears her man's handy work while Mia's pussy eating abilities are never once questioned. The domination of the slut by the black power couple ends when Cali jerks her loves cock all over the face of the submissive slut. We end things when Mia crawls out and leaves the two lovers alone for some heavy kissing.