Latest updates featuring Missy Martinez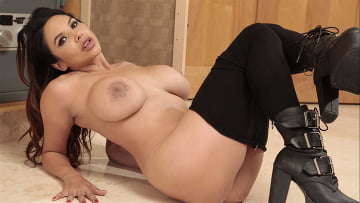 23rd October
- Sexy cat burglar Missy Martinez has broken into Sean Lawless' house looking for his valuables. Busty Missy is looking very sexy with her massive tits
practically popping out of her skin tight latex outfit! Missy sneaks past Sean, eager to get at his prized possessions. Only once Ms. Martinez gets caught rummaging through Mr. Lawless' home does she find what she's really after—his big dick! Sean doesn't want any trouble, so he lets Missy take whatever she's after and will let her leave without causing a fuss. But this cat burglar isn't interested in his grandmother's pearls! Missy pushes Sean down on the bed and straddles him, teasing her big tits in his face before unzipping and getting down to business! Sean grabs hold of Missy's massive jugs and worships her breasts before she finally finds what she values most--a huge cock to suck and fuck! Looks like Missy Martinez isn't a cat burglar at all--she's your friendly neighborhood cock burglar and is looking to break into your home and get busted--all over her huge boobs with your hot cum!
...Read More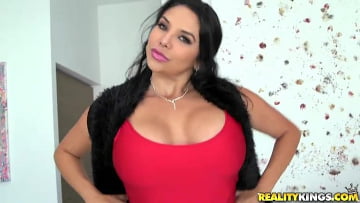 6th November
- Missy Martinez was a very energized Mexican from So Cal. She was a naughty girl and made sure we knew it with out any doubt. She was excited to show u
s her sling shot because it showed off more of her than anything else. This thing was two strings attached to a small piece of fabric which barely covered her pussy. I called was a sling shot because that pretty much what it looked like. She had a lot of fun flossing her pussy with it as she demonstrated a few times. She was revved up and was looking to sit on some ones face. We got Mick in as fast as possible so we could make it happen. She loved his huge cock and tongue. She got cock crazy as she spit and wrapped her lips around it. She definitely showed us how much she loved to fuck. Missy was a hand full to say the least, and only a pro like Mick could please her appetite for the time being.
...Read More