Latest Updates Featuring Nina Dolci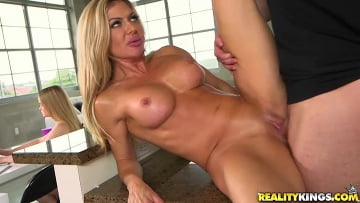 13th March
- MILF Nina Dolce walked into the kitchen and saw her stepdaughter studying with her boyfriend. She had been eyeing him for months and decided to finall
y make her move. She kept distracting him and flirting. Flashing her boobs, rubbing and petting herself behind her stepdaughters back. Ever so slowly sneaking her hand up under her skirt and enticing him. It was hard for him to focus on anything academic. When he got up to fetch some refreshments for him and his girl Nina realized it was her chance to pounce. Her stepdaughter was distracted listening to music while studying as her stepmom made her move. She started sucking him off behind the kitchen counter and her stepdaughter was none the wiser. Nina decided to press her luck and fuck her stepdaughter's boyfriend right behind her back since she was so entranced by her studies.
...Read More
>> CLICK HERE TO DOWNLOAD <<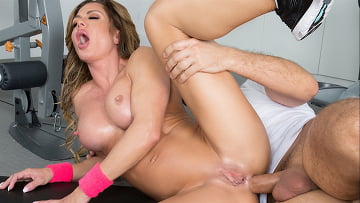 24th February
- Nina trains hard, and fuck harder. After an intense workout her big wet butt is ready to take on a huge cock for your viewing pleasure.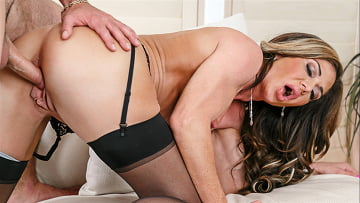 28th December
- Lucas stops by to visit his friend. Even though his friend is out, his friend's mom, Nina Dolci, let's Lucas in. They get to talking and Nina confesse
s to Lucas that her husband and her don't have sex anymore. Since Lucas is looking good, Nina takes this chance to make a move on him and they end up fucking on the couch.
...Read More
25th April
- Nina has always believed that both she and her husband were virgins before they were married, so when she discovers that her husband was actually some
thing of a man-whore before they met, she is understandably upset. If her husband has fucked other pussies in his life, isn't it fair that she should get to experience other dicks too? To even the score, Nina fucks her husband's best friend.
...Read More