Latest updates featuring Paisley Parker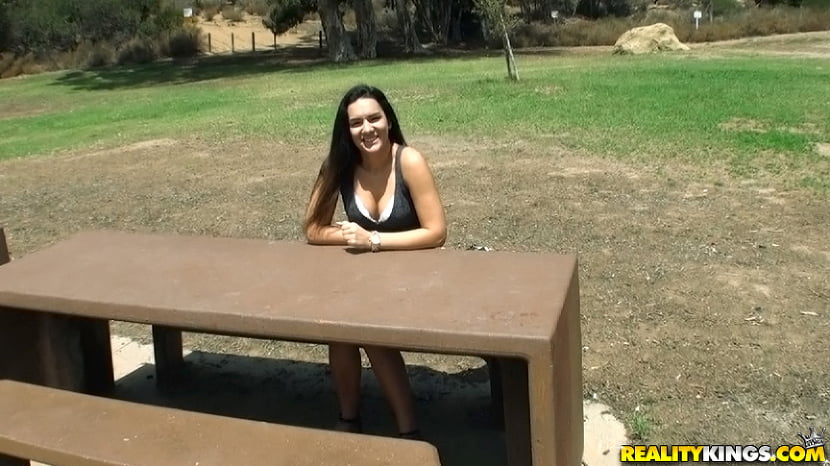 Alec stopped by the local park to kill some time, and it was his lucky day. Paisley was sitting at a bench all alone looking incredibly bored. Alec checked her out and learned that Paisley was locked out of her apartment and had to wait four more hours until her roommate got off of work. Alec suggested that they go hang out at his place that was close by. Paisley was very weary at first, but when Alex offered to pay for her time, her eyes lit up and she became much friendlier. On the ride back to his place, Paisley gave Alec a little sample of what was in store. Alec was pleasantly surprised and pushed his foot a little harder on the pedal. This pre-ride fun must have gotten her excited, because once they're at his place, Paisley quickly went to the bedroom and continued where she'd left off. This beautiful babe, Alec soon found out, was worth every penny. Alex got everything he could out of her sexy body and plump asset before he blew his load. With a hand full of cash, and a face full of cum, Paisley and Alec talked about round two.


Foxy redhead Jodi Taylor and her brunette sweetheart, Paisley Parker, are always looking for new experiences. Today these lesbian lovers are worshiping each other's natural boobs and probing juicy pussies, pulling the labia aside to examine every part. Then the kinky girls drip hot candle wax onto each other's skin, reveling in the shocking sensations. They fuck one another with a fat, veiny rubber dildo. Lastly, Paisley and Jodi go ass-to-ass with a big double dong!