Latest updates featuring Paisley Pepper
On a boring rainy day, there's nothing for petite Southern gal Paisley Pepper to do but watch porn, play with her pussy, and fantasize about taking a really big cock. And there's no cock she wants more than Jmac's! When Paisley arrives on the Reality Kings casting couch for her first time audition, she wastes no time in saying the name of the Latin stud whose massive meat is her deepest fantasy, and speak of the devil, Jmac appears! He's more than happy to give this hottie free rein, letting her do her best to deepthroat his huge dick and then get her pussy nice and wet with his tongue before seeing just how much she can take. This honey is from Texas, so she rides him like a champ before asking him to cum all over her pretty face!
It's not every day you find a hot teen giving a blowjob on your front lawn! When Kyle breaks up their party, Paisley's guy runs off, and the petite brunette is so annoyed at losing out on dick that Kyle volunteers his own instead. Once Paisley gets his cock out, she realizes that she's definitely upgraded, and Kyle is so big she isn't sure she'll get her mouth around it! It turns out this petite cutie underestimated herself, because Paisley is more than able to suck and fuck Kyle's big cock like a champ. Paisley just can't get enough dick until she's covered in cum!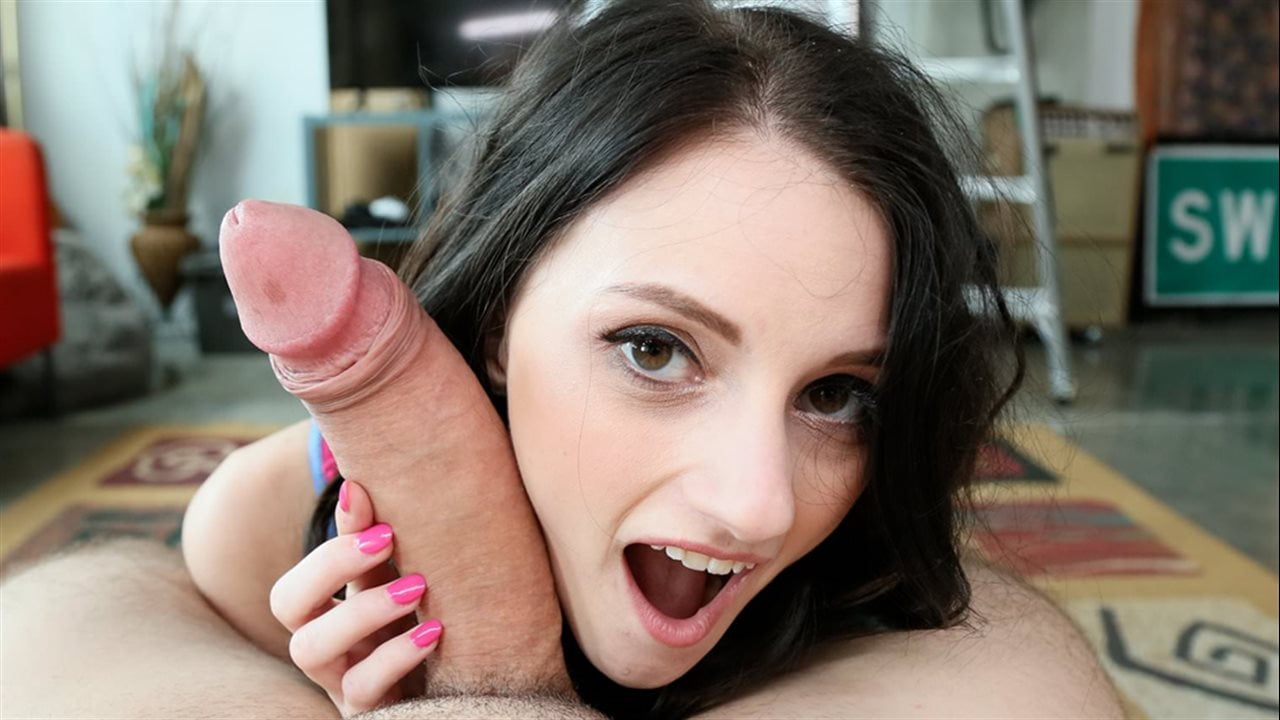 What's small, dark-haired, and tiny from her tits to her ass It's Farrah Valentine! This spinner is in top form for Jmac's leviathan cock. Farrah sucks a big dick through a ladder, rides a huge cock under a ladder, if there's a ladder, Farrah's pussy is getting pounded nearby – and Jmac is doing the pounding!