Latest updates featuring Paris Knight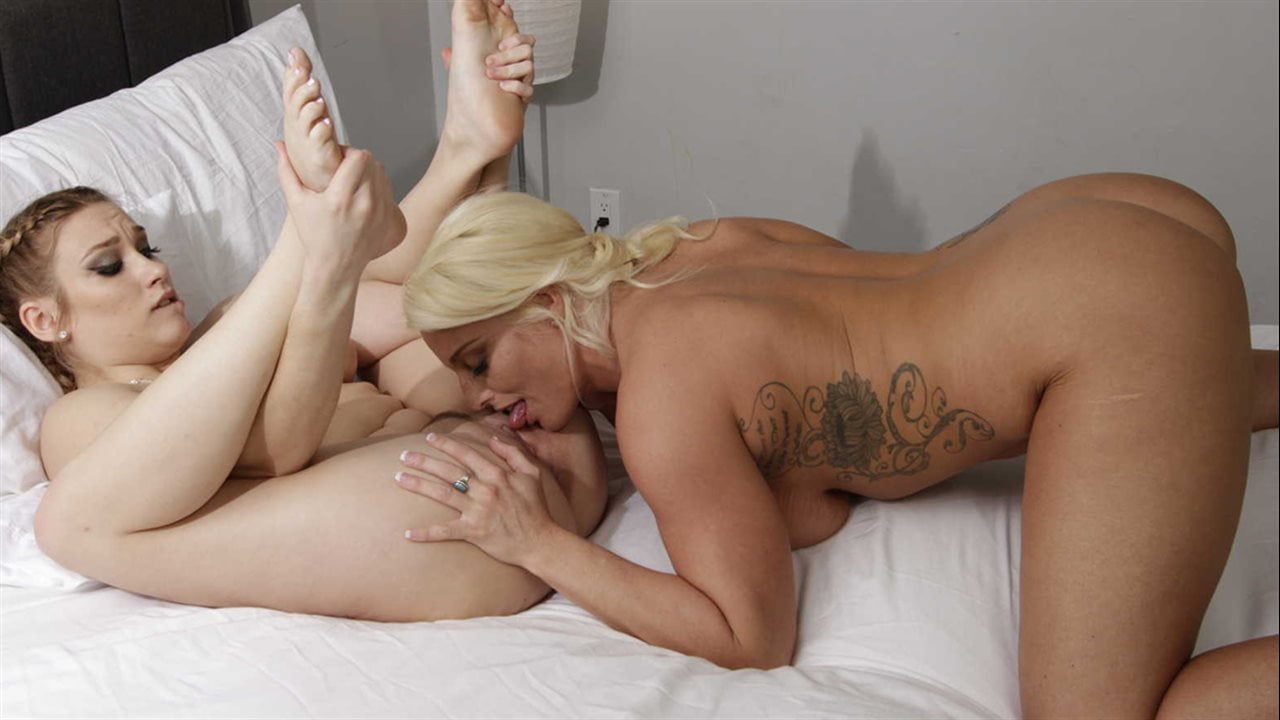 Paris is up waiting for her son, Jeremy, to come home after a late night out. He just turned 21 and might have had just a bit too much "fun" during his celebratory night… Not long after, Paris's continued pacing is interrupted by an abrupt commotion in the entranceway as she spots Jeremy being dragged in by his teenage girlfriend, Daisy. After they manhandle the drunk "man" onto the couch, they get to talking about the night… How it was planned to be such a big thing, Daisy spending a lot of time getting ready, and how unfortunately it ended in such a downtrodden manner. Things start to get a little more tense between the two ladies, however, as the compliments start to become more and more personal… Suggestive. Sexual. Why should Daisy's night be dictated by Jeremy? How could he leave Paris up all night worrying? When the boy is asleep, MILF and teen will creep! It's going to be a late night indeed.

Were finally out after being stuck indoors from the hurricane. We checked out the impact of the hurricane throughout the city before we finally caught a stranger in the streets. We approached this hurricane victim and decided to help her out. We talked, we negotiated and we got some tits before she jumped in the van. This busty blonde took the helping hand before she realized what was really happening. She wasn't shy and we see her sucking hard on a cock before her tits and ass bounce from sex. This chick looks incredible as she takes in dick but even better when she got dropped off hahaha.