Latest updates featuring Payton Lee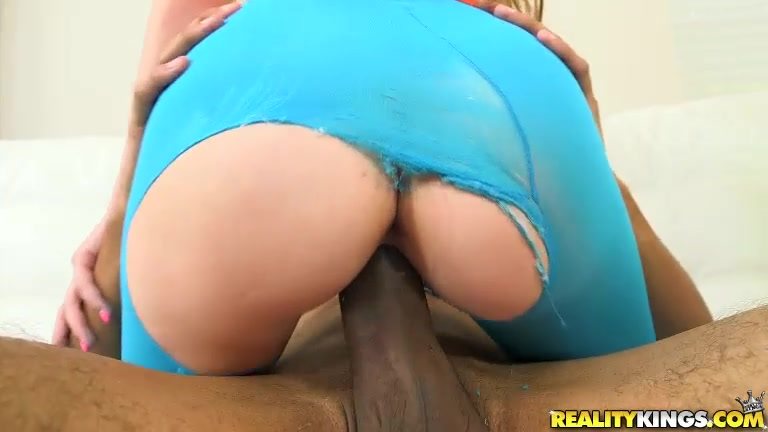 Alex, Kimmy, and Payton, were three sexy girls playing video games this weekend afternoon. They were in super casual wear, t-shirts and undies. Their roommate came in and jumped in the middle of them. He started bragging on how great he was at the game they were playing. He even bet them he could utterly destroy them in the game. Being a nice guy, he said they had to do the dishes and trash for him for a week. The girls being a little more vindictive wanted him to streak on the front lawn if he lost Being confident in his skills he made the bet. They got into the game, and he had to take a phone call. While on the phone, the girls decide to make sure they'd win and tweaked his controller. Their roommate came back and was soon naked standing in front of them. But once the girls saw the size of his cock, they wanted to have a little fun with it before he streaked. Kimmy grabbed that cock and started going to town as she tried to get it down her throat. We watched her tits and ass bounce in her cut-off T and underwear. Payton wanted a piece as well and got a mouthful before Kimmy got on top for a ride. The girls all took turns and got their game on with their roommates joystick. The three joined forces and sucked him off until they got a cum-filled power-up.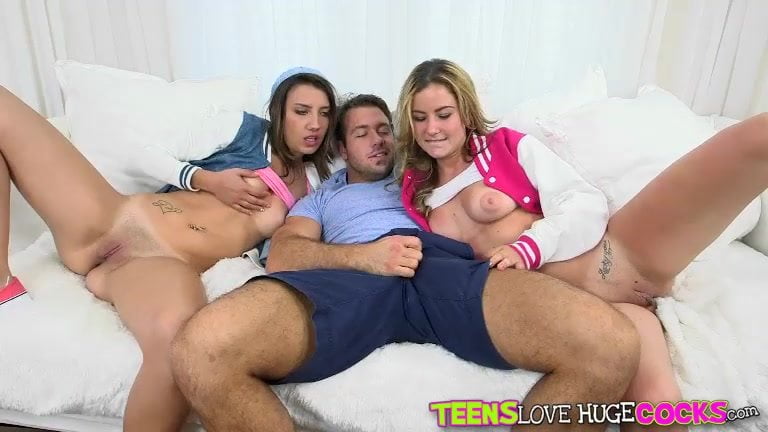 Payton and Sophia were good friends that both happened to love huge cocks. They had only fooled around with each other once or twice and recently decided they wanted to share a cock together. A huge cock, that is to say. They wouldn't settle for a small one because that wasn't enough to go around. And, naturally, these two beautiful teens loved cock. They were insatiable when it came to getting their hot pink pussies filled. Watch them make out, eat each others pussies, and taste each other on the huge cock they shared. Then they shared all that nut too. They just couldn't get enough!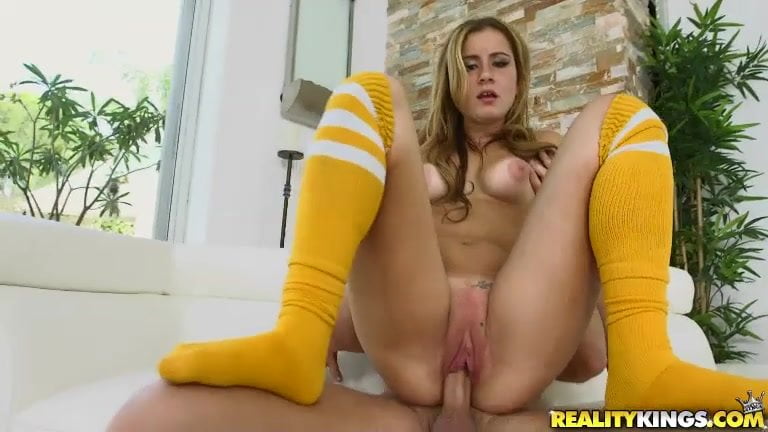 Payton heard about the CumFiesta house from her friend. Her friend had such a good time that she had been bragging about it for months. Payton couldn't take it any longer and decided to show up at the CumFiesta house. She said she wanted to suck on a big dick, get fucked hard, cum a lot and take a load. It wasn't hard to please Payton. She was a sexy young blonde. Her tits were perfect and natural, and her body and pussy were banging. Seth hosed her down with a huge load, and she loved it.