Latest updates featuring Rachel Rose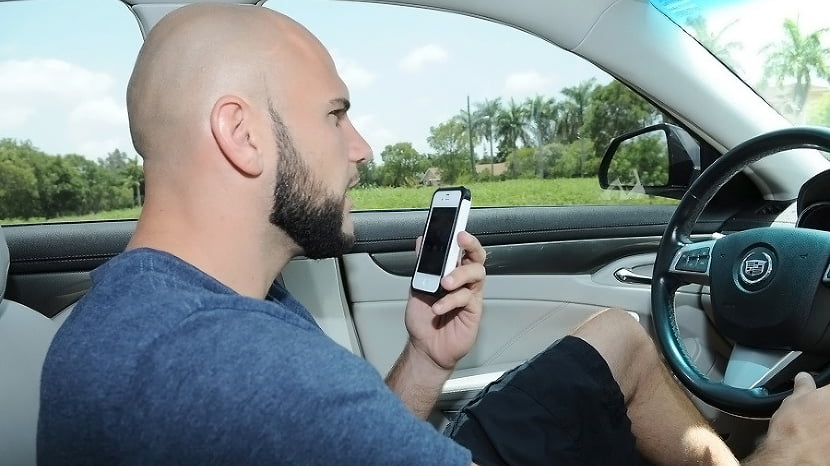 In exchange for her setting him up with one of her friends Tony agrees to set Rachel up with Jmac. Tony tries to get her on the phone, but Rachel was too busy playing with herself. Eventually he gets through and Jmac and him go to meet her. Jmac is more than happy when he sees a little, latin lovely wearing next to nothing waiting for him. Rachel shows just how badly she wanted to fuck Jmac by grinding her tight, little ass against him. Jmac cant get enough of her sweet pussy. He starts by eating it and then proceeds to fuck Rachel in many, many positons. Rachels screams and moans showing her satisfaction and then begs for Jmacs cum on her face.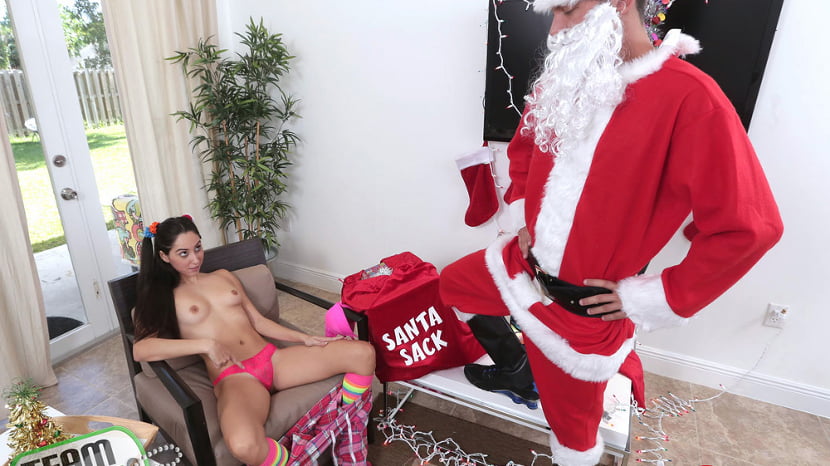 Rachel was sleeping quiet as a mouse, when she heard a stirring from within her house. She shot up and wondered, What noise was that? When she saw Santa in her house with his sack! She spied from a distance in her lingerie as Santa noticed the milk and cookies on a tray. He took the bait and the trap was set - and this is when Rachel started to get wet. She dropped to her knees begging Santa for a gift and as an incentive she sucked on his dick! She couldnt stop there, Old Saint Nick wanted more so he took his rock hard cock and shoved it deep in that whore! With each thrust and each lick he felt the end coming near and he thought, Why dont I do this every year? Rachel was moaning loudly sprawled out on her back and this helped Santa empty his second sack! With one final push and a big HO HO HO Rachels tight pussy got Santa to blow. As his jizz dribbled out, and with a gleam in his eye - he turned to Rachel and said, See you next Yuletide!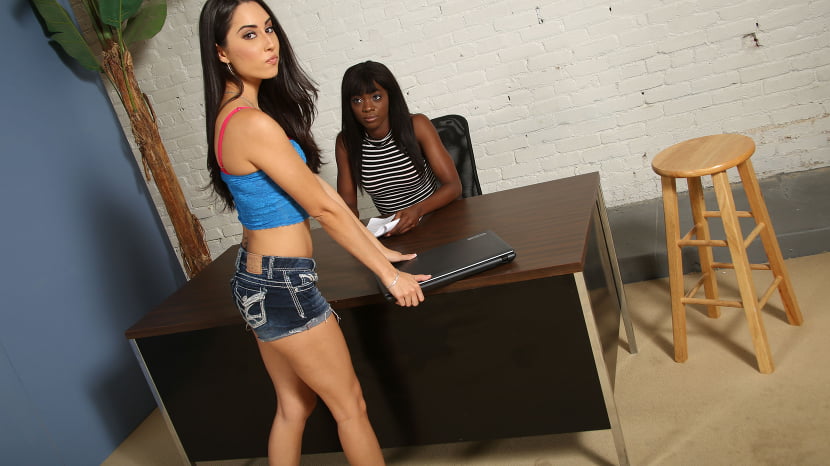 It appears as if customer service ain't what it used to be. Rachel Rose is livid that her laptop has ceased to work. Ana Foxx is in charge- or so it seems- of making sure the customer is always satisfied and Rachel Rose is fit to be tied. Rachel's complaint finally reaches Charlie Mac and he's not too happy about the situation. However, in this market Rachel Rose realizes that doing some dirty deeds will get her the desired outcomes. Some ass eating is in order...Rachel does just that. Ana's backdoor gets tongue-fucked by Rachel's exploring tongue, and Charlie? Charlie Mac is abusing his position by fucking that white girl's pussy. Ana and Charlie take out their 9-5 frustration on Rachel Rose and her inability to say no to a double dose of chocolate fucking. Ana wins title of "Employee of the month" when Rachel's initial reluctance disappears- much like Ana's tongue in her ass. Rachel's laptop issues disappear when Charlie and Ana prove their point: Don't fuck with black workers.