Latest updates featuring Raven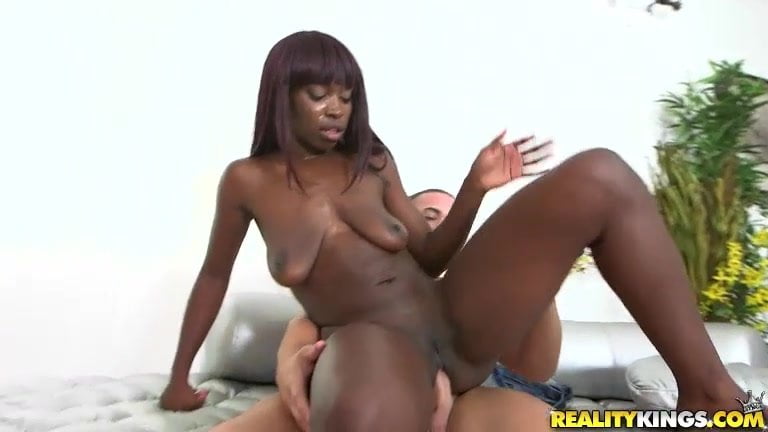 Ravenn has a big ol' butt and she definitely knows how to do wondrous things that captivate and inspire sexual fantasies. Watching her twerk was a beautiful sight. Ravenn also has an amazing athletic build with flawless skin and the cock sucking skills to match. Her succulent lips and extra long tongue spared Tarzan from swallowing him hole. She gave him a masterful blow job before relentlessly riding his hard cock. He fucked her from all the right angles giving us a full view of her ass in motion. Tarzan eventually shot his load on Ravenn's right eye to show her where he cums from.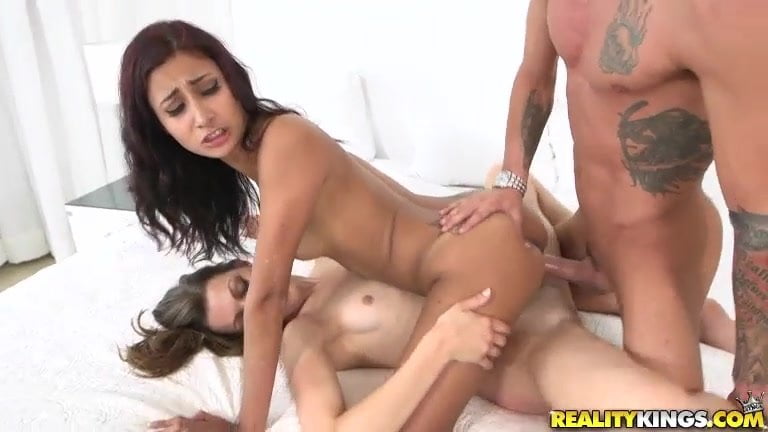 This week on Money Talks we bring you a very special art gallery. Its our Cock gallery and these 2 ladies are excited about checking it out. And when they encounter our In the Flesh piece, one of them can't resist licking that cock for some money! Then we hit the beach and after some serious twerking, we encounter the amazing Hannah Reese. She was down to visit our penthouse and get in in a hot threesome.

Scenes from other sites featuring Raven
Raven Redmond is a pretty ebony girl who just wants to get ready to go out. You look gorgeous wearing as little as possible Raven. While Raven is trying to look good, her boyfriend is busy testing out his new camera. Raven wants no part of her man's exhibisionist behavior, but her man is insistent. Raven doesn't want to be a star but her man offers her a little surprise if she plays along with his perverted games. Raven likes surprises so her man's desires to get them nice looking tits on camera comes true. What's her surprise for giving us a peek at her beautiful tits - a nice pink vibrator. The two play together and Raven decides to take things further by putting her man's cock in her mouth. Once a girl has a cock in her mouth it's only a matter of time before she wants it in another hole. Raven and her man put his camera to good use making a sex tape. Raven shouldn't have been so reluctant to be a star, she's clearly a natural porn one.
So we got Raven in the building and she wanted to see the new Glory Hole. We went to it and she started checking if anyone was inside. Next thing she got a fat black cock and she just lit up. Raven has some amazing breasts as she tit fucked the cock in the hole. She was sucking it real good and swallowed that cum.
This week we have the lovely Ariana Knight with us, What started off as a Behind the Scenes moment turned out to a full out scene when Adriana Knight noticed our hotness intern Raven. Adriana was shooting the shit with us when Raven walked in with everyones coffee, immediately Adriana caught a lady boner and would not stop asking about Raven, it got to the point where I was like "fuck it lets see if she wants to shoot" little did we know that Raven was totally down to get dirty for us, If this isn't a lucky find i don't know what is. Quickly the two got very acquainted and started going at it, Adriana taking the lead began to undress Raven, Showing her the ropes. But there was something missing, So, Adiana walked round looking for a cock to join in on the fun. she settled for Mr. Black and the rest is history. Enjoy this update!