Latest updates featuring Rayna Rose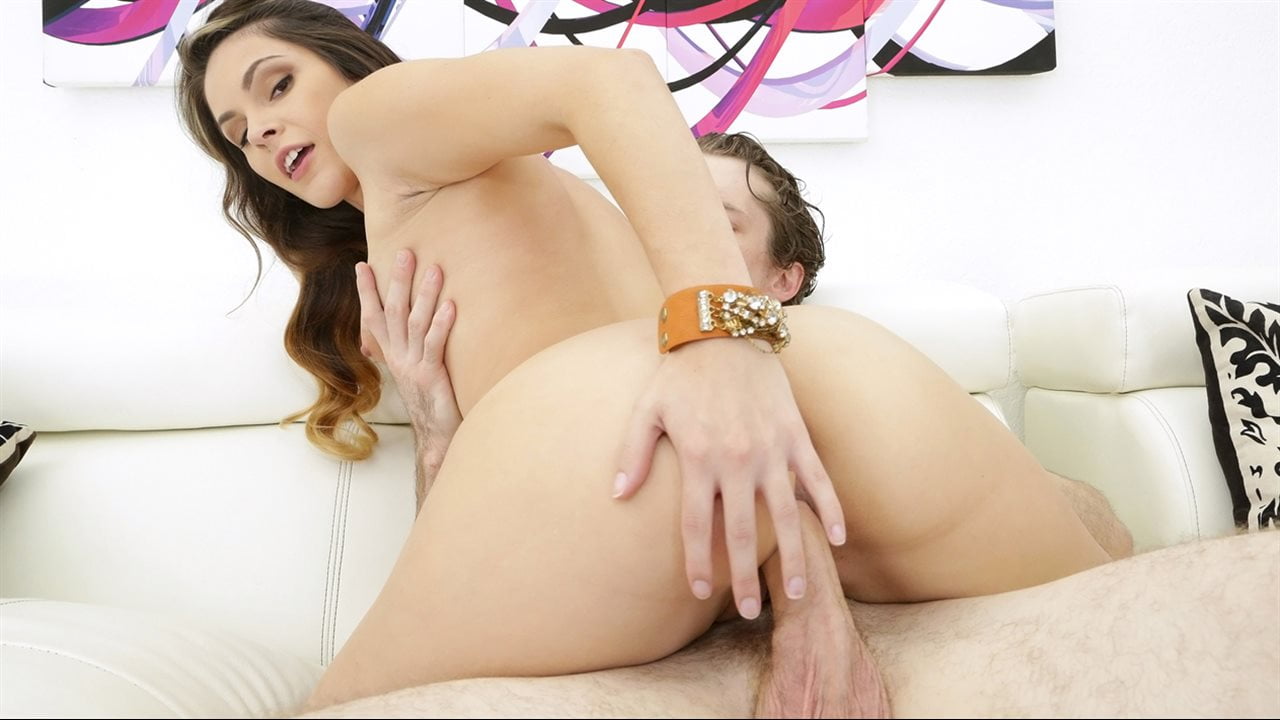 Rayna Rose was a very curious girl. Her friends told her all about that sensual house and the password to get in. She didn't blush when she flashed her tits. Brick Danger was curious if it hurt when she was getting her clit pierced. Rayna told him all about it while she was masturbating. Just watching somebody having pleasure all alone is no fun. Brick took out his dick and Rayna showed off her deep throating skills. He licked her clit before he slid in his dick and started with a rough and fast missionary. Another quick bj before she climbed on top of him. After she was riding him for a while Brick surprised her by standing up while he was still inside her. He was holding her in the air while he was standing and banging her. What a great workout. Quick deep throating until he managed to catch his breath again. Now Rayna climbed on him diagonally and they tried this unusual position. No update is complete without some good doggystyle. This doggystyle was so good that it made Brick come in Rayna's face with a lot cum going down her mouth.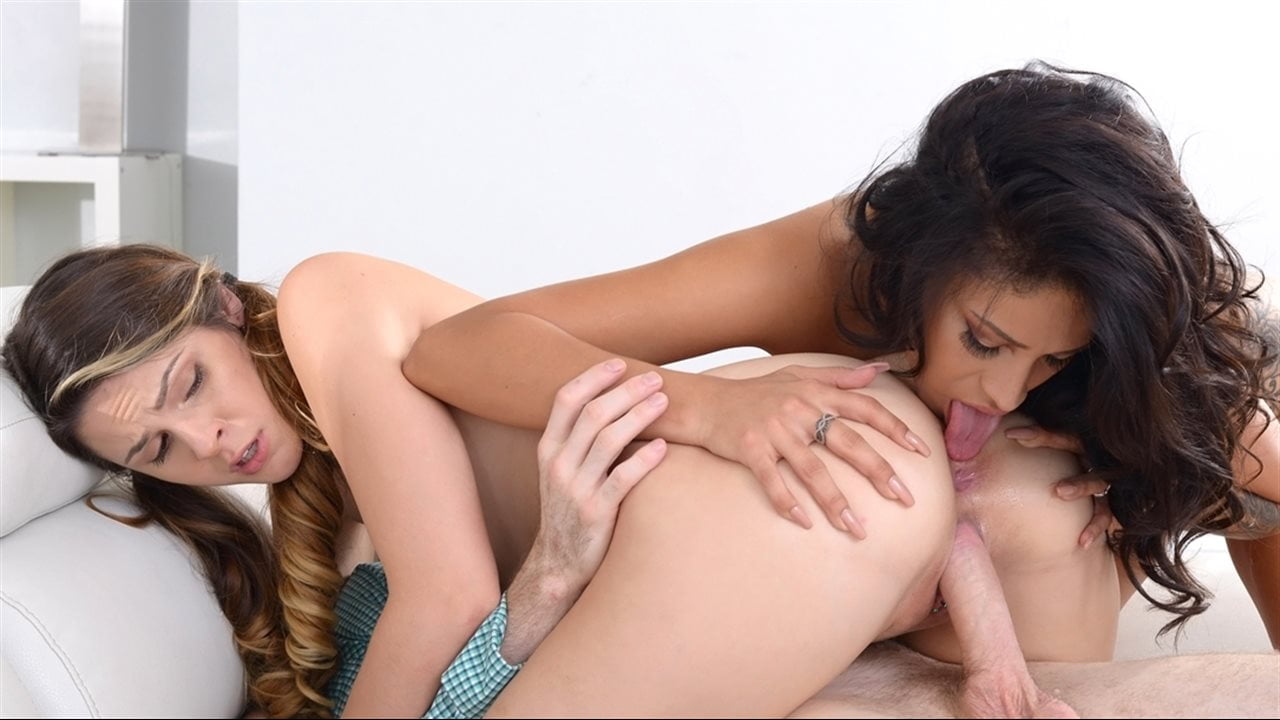 Rayna Rose took her boyfriend to a house that she was house sitting while her moms friend was away. Rayna was looking hot in those tiny shorts. They began kissing and her boyfriend undressed her. He began munching on her pussy on the couch when her moms friend, Jamie Valentine, came out from a back room and caught them. She watched them for a moment and got turned on. She interrupted them and they were embarrassed. She told them to continue and that she would help Rayna return the favor to her boyfriend. She guided Raynas mouth to his cock and she also sucked on his cock. Then, they took turns getting their pussies drilled. The man juice went all over Raynas and Jamies pussy.