Latest Updates Featuring Roxy Nicole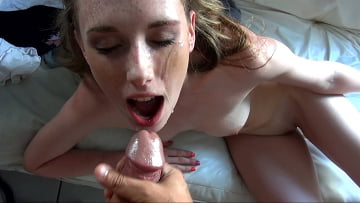 19th June
- I was on my way home when I spotted Roxy Nicole at he park hanging out by herself. I've never seen her before so I watched her from afar making sure t
here wasn't a BF around. Once I was sure the coast was clear, I made my approach. After the pleasantries, Roxy said she was on vacation visiting a friend. She already spent all of her money and was just waiting to travel back home. I offered her some spending money to make her stay more enjoyable and she was all ears. Soon enough, she was slobbing on my knob at the park. We then took the action indoors. I fucked her all over my couch and then blasted my jizz on her pretty face before sending her back to the park.
...Read More
>> CLICK HERE TO DOWNLOAD <<
15th January
- Roxy comes from a wealthy family and always gets what she wants. Lately she's found herself fantasising about her father's driver. With her parents ou
t of town on a business trip, he drives Roxy home from school, leaving her the perfect opportunity to get exactly what she's been craving. She asks him to move some heavy furniture, luring him into her bedroom where she tells him exactly what she wants. This naughty schoolgirl might be about to get a little more than she was expecting.
...Read More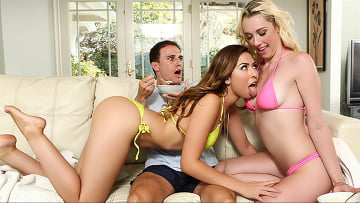 19th July
- Roxy and Melissa are tanning in the backyard chitchatting and rubbing each other up with oil. It's Roxy's birthday, and when she sees that she hasn't
gotten any good presents, she decides that at her mom's boyfriend Brad is the only thing she really wanted in the first place.
...Read More