Latest updates featuring Samantha Ryan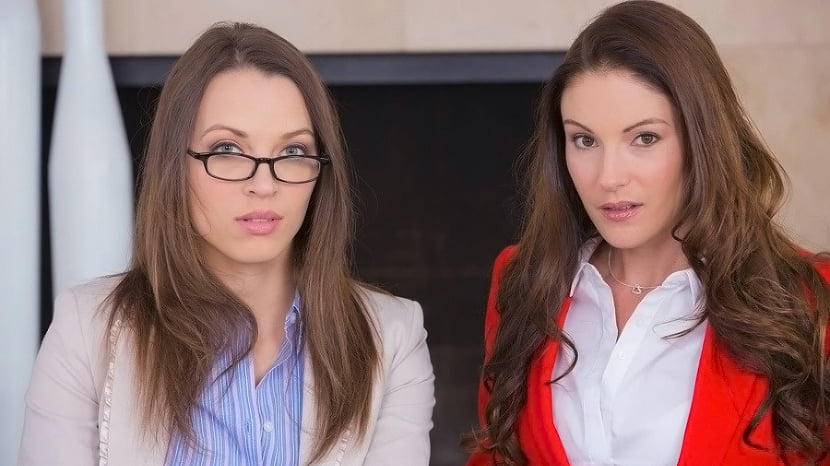 Samantha the realtor was showing her assistant Lilly the ropes while sealing the deal on another big mansion. But the buyer, Erik, was hesitant to sign because he had concerns about the commission fees Samantha was charging. He was adamant about talking down her price, and that's when Samantha came up with the idea to give him the ultra-client treatment. She asked him to wait for them in the living room and explained her plan to Lilly in the next room. It was simple, she told Lilly the plan was to seduce and pleasure Erik until he was compelled to sign the paperwork. Lilly hesitated for a moment but became resolute once Samantha told her that's how all tough deals are to be handled in the face of adversity. Erik had no idea what they had in store for him. They eventually drained his penis dry after sucking and fucking him harder and faster after each fleeting moment, but it wasn't until he signed off on the sale with Samantha's full commission that he was finally able to climax and pop his load all over Lilly and her gorgeous ass.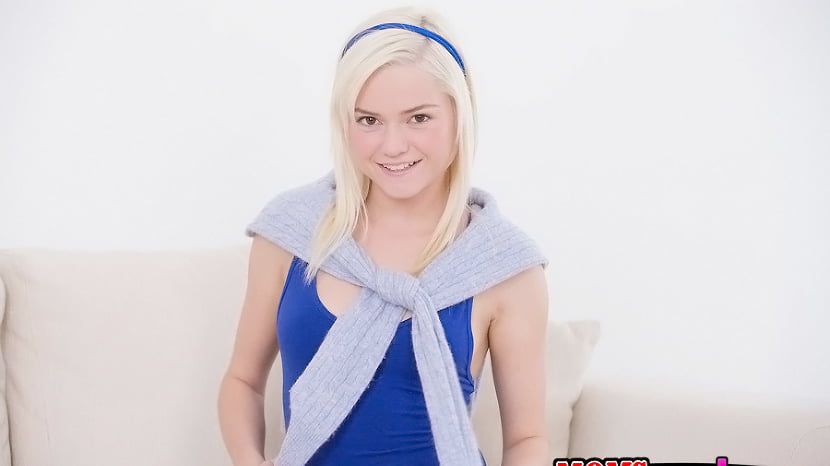 Samantha was with her girl toy, Chloe. They were licking each others pussies and Samantha told Chloe that she had to go to work. Chloe told her that she was dating a guy that did not satisfy her. Samantha had an idea to invite Chloe to a fuck session she was having later with another guy, Michael. Later on, Samantha met up with Michael and she quickly began sucking his cock. She told him that she had a surprise for him and brought Chloe into the room. Chloe began sucking that dick and Samantha joined in. Chloe and Samantha took turns getting their pussies pounded. Chloe got man juice all over her pretty face.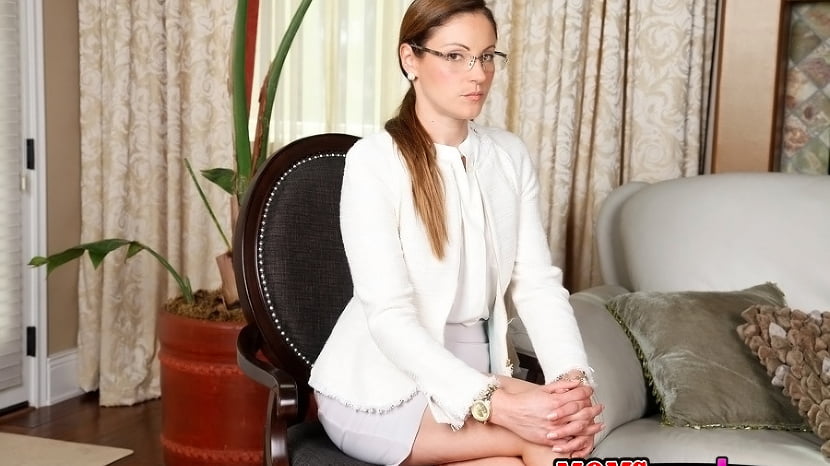 Ava finally got the house to herself after her step mom left so she invited her boyfriend over. They have to sneak around since the step mom Samantha is so strict. Michael started going through some drawers while he was waiting for Ava to get back from the kitchen when he found a strap on. She freaked out and told him to put it away before Samantha got back. She chased him into the living room where he threw aside and started fooling around. After a few minutes of them having sex her step mom opened the door and spoted them. She was shocked but did not let them know she was there. She watched for a bit then really let them have it. She started screaming at Ava about being a slut and then she spotted her strap on. After she saw that she had to teach them a lesson. She grabbed Ava and showed her to suck his dick and to show her how much of a slut she was. Samantha then pushed her out of the way to show her how a real pro does it. Ava was not too happy at first but she warmed up after Samantha started eating her out and pounding her with the strap on. You dont want to miss the hot action this dirty step mom gets them into. It is super hot!



Samantha is a piano teacher who is visited by James. James wants to learn to play the piano to impress his girlfriend. She doesn't believe James is in a relationship, and actually thinks he is gay. He protests, and she decides to find out the truth for herself. And gets her keys banged hard for her troubles.