Latest updates featuring Sarah Banks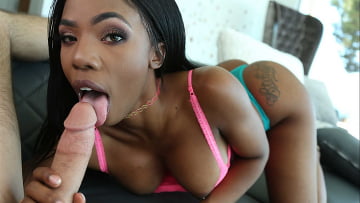 15th December
- Sarah Banks just got dumped and it makes zero sense. Her ex barely gave a reason, did it over dinner as if nothing mattered, and then just left, leavi
ng her all alone. Distraught, Sarah she heads towards her reliable friend Jenny's house to spend the rest of the day figuring out what the hell really happened. Maybe there's something she missed? But as she knocks on the door it's only Jenny's boyfriend, Brad, that answers. Looking for comfort wherever she can find it, Sarah confides in Brad and tries to get a man's perspective on where things just went wrong. Was it something she said? Did she do anything wrong? Or maybe her ex had a problem with how she looked? Did he have something against her round perky tits? Plump, firm ass? I mean… What's not to like?
...Read More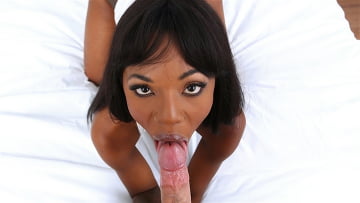 5th August
- Sarah Banks is one of them slim goody girls who sports a thin frame but has the plumpness in all the right spots. The cursive tattoo on her booty that
reads,"beautiful" perfectly describes this ebony babe. She loves big cock so when Chris got there she didn't waste any time and went right for his dick. Sarah deepthroated like a champ and rode his long, hard cock with such gusto and excitement he had to actually slow her down before he busted a nut too early.
...Read More