Latest updates featuring Scarlett Johnson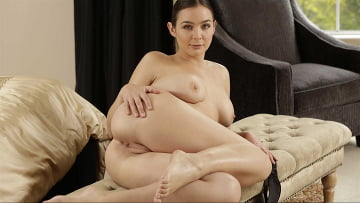 30th July
- Officer Scarlet and Sergeant Blair are responding to a burglary call. When they reach the address, they find the door open so they head inside to secu
re the scene. Upstairs, they catch masked burglar Jessy red-handed...and hard cocked! Seeing what he's packing, Blair makes sure to give him a thorough pat-down as they put on the cuffs, and then the no-nonsense sergeant instructs her rookie in the regulation technique for deepthroating. The hot officers bend over to take turns getting fucked by their suspect, and then one rides his cock while the other sits on his face. Blair and Scarlet get so carried away sharing all of Jessy's hot cum, they don't even notice when the naked burglar makes a break for freedom!
...Read More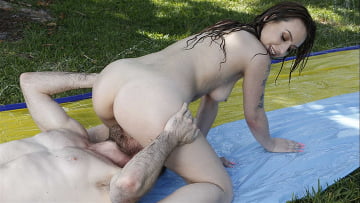 2nd July
- Playing in the sprinkler is still a good old-fashioned way to beat the heat, but when curvy redhead Scarlett Johnson does it, it's just going to make
you work up even more of a sweat! Scarlett strips off her white tank top and daisy dukes to give a tantalizing peep show in her bright red bikini, shaking her ass and jiggling her tits as water beads up on her perfect skin and makes you want to lick it off! Brick can't resist her show and joins her in the splash zone to pull off her bikini and bury his face in her wet pussy. Scarlett treats Brick to a nice wet blowjob like she's sucking on a popsicle before bouncing on his dick until he gives her that huge load she's been waiting for!
...Read More