Latest updates featuring Selma Sins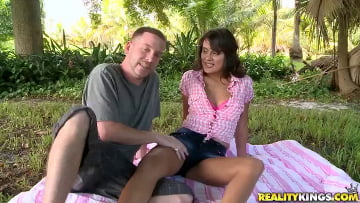 15th February
- Selma was hanging out in Florida for the first time, and we were glad Tony bumped into her. She was wide open and ready for any kind fun. Selma didn't
hold back from anything. We weren't sure exactly where she was from, but it must be a pretty cold place because she was sporting a thick fur coat between her legs. Selma was so cute and loved the attention. She took her shorts off minutes after the camera started rolling. They played with her fuzz outside for a little bit then came inside after her pussy moistened up. Tony started munching on the bush before she slobbered all over his cock. Selma was extremely wet on both ends. Tony stroked her deep, as they both tugged on the bush. She liked it ruff with the muff.
...Read More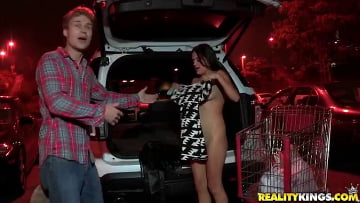 14th June
- What do we have on 8th Street this week? The sultry and sexy Selma. She created a stir and showed Michael what a real sexy Latina was all about. In a
rush, she had decided to change her clothes quickly in the parking lot. But Selma hadn't seen Michael getting out of his car. He couldn't help but notice her bronze skin, juicy ass, and firm, perky tits, so he snuck up from behind to scare her and get a better look. This Latina was quite the sight. Selma quickly got dressed, as she realized she knew Michael from work. There was always a spark between them, but this changing scenario provided the perfect ice breaker. Selma was on her way to an all-girl party and decided she wanted some dick first. They went to the back of the car for a quick BJ, but Michael had other plans, so they headed back to her house. He didn't waste any time helping her get undressed and getting a taste of that spicy pussy. Selma showed off her cock sucking skills and top-notch fucking prowess in every sexual position. Her amazing body was too much for Michael though, and he exploded cum all over her beautiful face.
...Read More