Latest updates featuring Selma Sins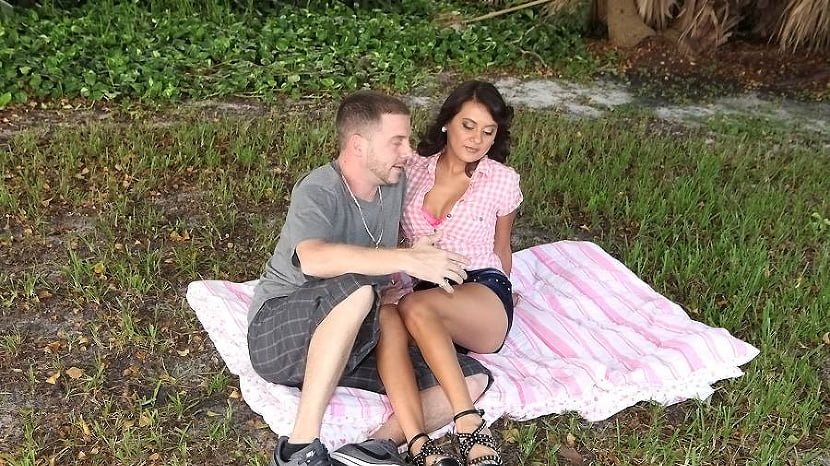 Selma was hanging out in Florida for the first time, and we were glad Tony bumped into her. She was wide open and ready for any kind fun. Selma didn't hold back from anything. We weren't sure exactly where she was from, but it must be a pretty cold place because she was sporting a thick fur coat between her legs. Selma was so cute and loved the attention. She took her shorts off minutes after the camera started rolling. They played with her fuzz outside for a little bit then came inside after her pussy moistened up. Tony started munching on the bush before she slobbered all over his cock. Selma was extremely wet on both ends. Tony stroked her deep, as they both tugged on the bush. She liked it ruff with the muff.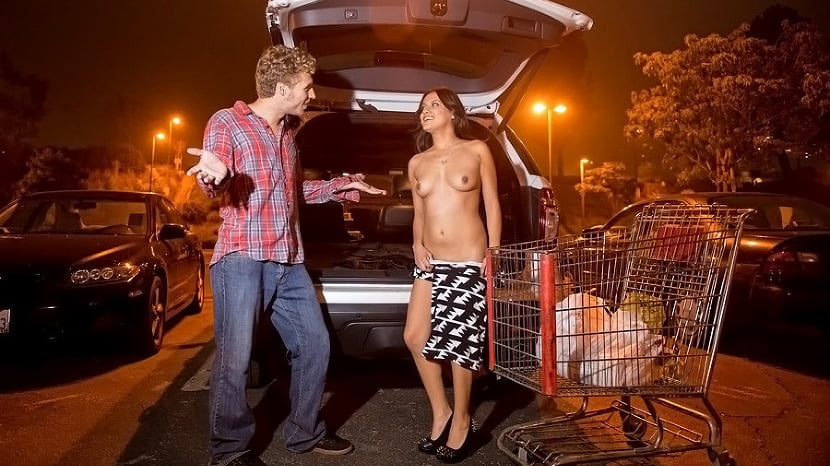 What do we have on 8th Street this week? The sultry and sexy Selma. She created a stir and showed Michael what a real sexy Latina was all about. In a rush, she had decided to change her clothes quickly in the parking lot. But Selma hadn't seen Michael getting out of his car. He couldn't help but notice her bronze skin, juicy ass, and firm, perky tits, so he snuck up from behind to scare her and get a better look. This Latina was quite the sight. Selma quickly got dressed, as she realized she knew Michael from work. There was always a spark between them, but this changing scenario provided the perfect ice breaker. Selma was on her way to an all-girl party and decided she wanted some dick first. They went to the back of the car for a quick BJ, but Michael had other plans, so they headed back to her house. He didn't waste any time helping her get undressed and getting a taste of that spicy pussy. Selma showed off her cock sucking skills and top-notch fucking prowess in every sexual position. Her amazing body was too much for Michael though, and he exploded cum all over her beautiful face.


Nude beauties Chloe Foster and Selma Sins walk hand in hand through the house, exchanging sinful smiles as they make their way towards their ultimate destination: the bedroom. There, Johnny Castle lies in bed, eagerly awaiting his lovers.The girls crawl into bed in tandem, locking lips with each other and then joining Johnny for a three-way kiss as he fondles their tits with eager hands. As Selma and Chloe continue making out, they gradually make their way down their man's body to take turns wrapping their eager lips around his dick and sucking with great gusto.Although the girls initially share their treat, Chloe is eventually inspired to position herself with her pussy held above Johnny's talented mouth so that he can eat her out as Selma continues to lick and suck his long hard dick. Needing to be filled and fucked, Chloe slides down her man's body and moans in pleasure as Selma helps guide Johnny's dick deep into her friend's shaved slick slit. Selma offers Johnny's ball sac a little lick before settling herself next to him and slipping her hand down to fondle her own juicy slit. Chloe helps her friend, leaning to the side to suckle at Selma's tight tender nipple.As the passion grows, the three lovers adjust their positions. Selma and Chloe lie face down with their assess up next to each other as Johnny licks his fill of each of their delightful pussies. Rising to his knees, Johnny drives himself balls-deep into Selma's delectable pussy as his hand snakes out to pull her dark hair. He alternates between the girls, fucking them in turn as they silence each other's moans with deep kisses. Soon, though, Johnny's deep thrusts send each of them over the edge. As Selma and Chloe's bodies are still shuddering with their climaxes, Johnny pulls out of their tight warmth and jerks himself off all over their voluptuous bottoms.
Strutting her stuff in stiletto high heels, long sheer stockings, and a hot bra and thong. This sexy siren is turned on as hell by her outfit, and she wastes no time in taking advantage of her hot and bothered state.Pulling her bra away from her heavy tits, Selma thumbs and pinches her tightly budded nipples as she sinks to the stool. The delicious sensation intensifies as Selma pulls her thong deep into the moist creamy folds of her shaved slit. Moaning softly with pleasure, Selma pulls her panties off and turns onto her knees to squeeze her luscious ass and slide her finger deep into her tight twat. Her touches grow firmer and faster as the pressure deep inside builds.When Selma is close to cumming, she rolls onto her bottom and finishes herself off with hard fast touches to her sensitive horny clitoris. Her cries of pleasure fill the room as her body pulses and quakes.
Selma Sins is from the valley, but she is a proud Mexican woman. She is so cute too. She has those cute brown nipples that are so suck-able. Selma is also a short petite girl who is so very excited and anxious to get fucked today by a monster cock. This girl is so fine you have to see her get fucked, just to watch her booty jiggle. She also likes to suck dick and it gets her so wet that it turns into a slip and slide down there. Selma is so worth watching you have to see for yourself.